You can insert annotations in a topic's body to suggest changes to specific paragraphs as follows.
Inserting annotations in the body of the topic
Step 1
Put the cursor in the topic where you want to insert an annotation mark, pop up the menu, and select "Insert">Annotation"
Step 2
Enter the text in the window that opens and click "OK".
The annotation mark is inserted in the text. The mark consists of your initials and a sequence number.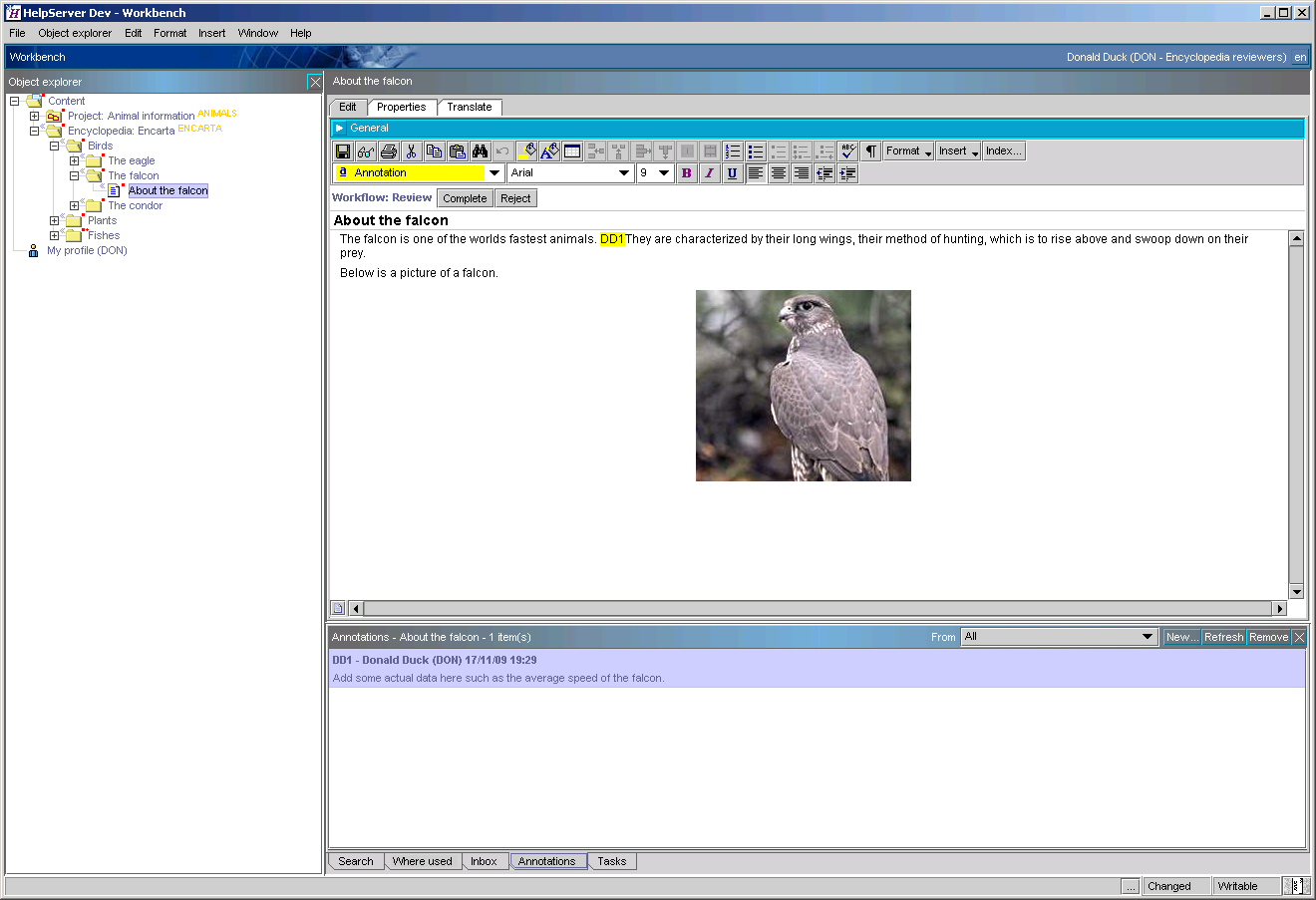 Adding an annotation in the body of the topic
The actual annotation is added in the list of the "Annotations" pane at the bottom. Your initials and the sequence number are also visible in the list item.
If the annotation is selected in the list, the cursor will jump to the associated mark in the topic.
If you remove the annotation from the list, the annotation mark is also removed from the topic, but removing the mark in the topic does not automatically remove the annotation item in the list.