By default any contributor can see and add annotations to folders and topics. Should annotations not apply to the data objects of your project you can switch it off in the folder class.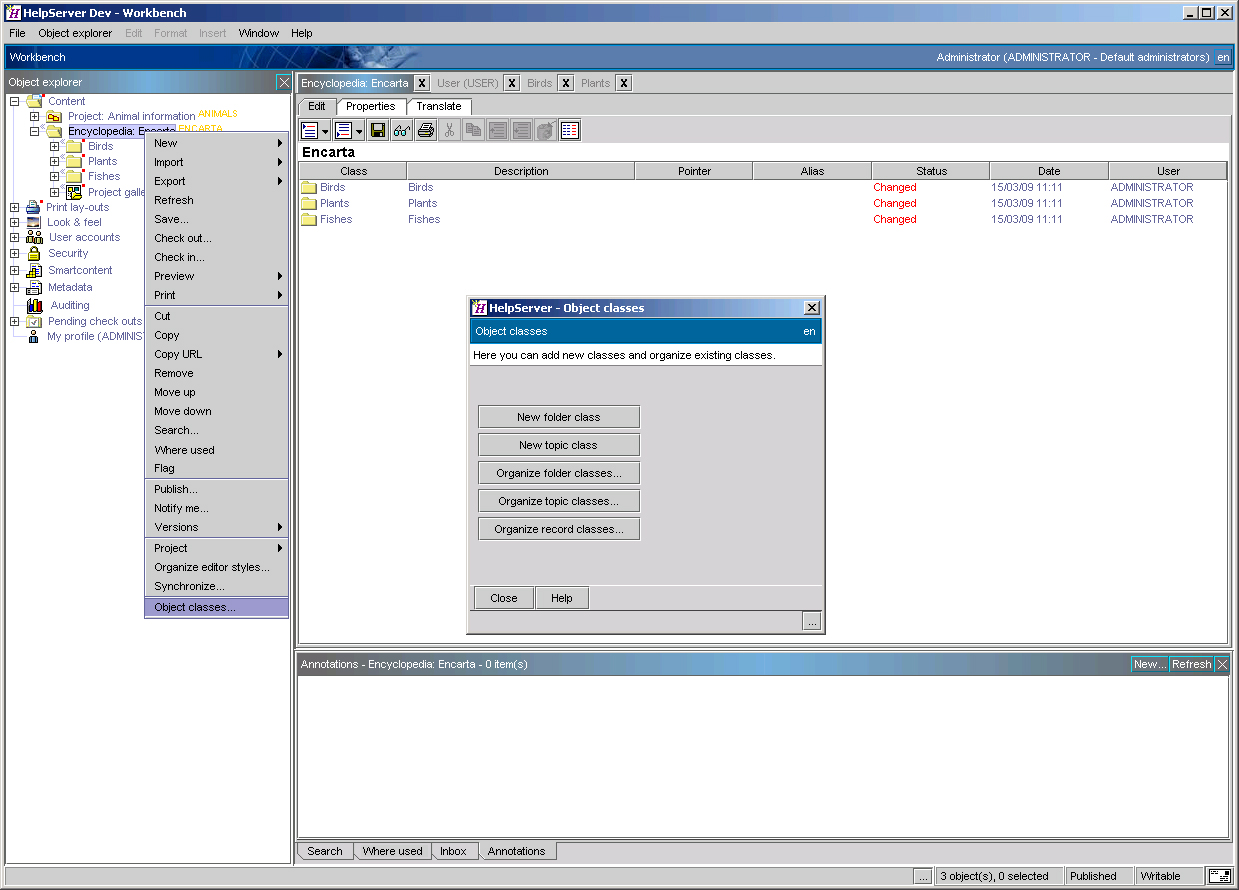 Opening the Folder classes window
Step 1
Open the 'Object classes' window of your project folder.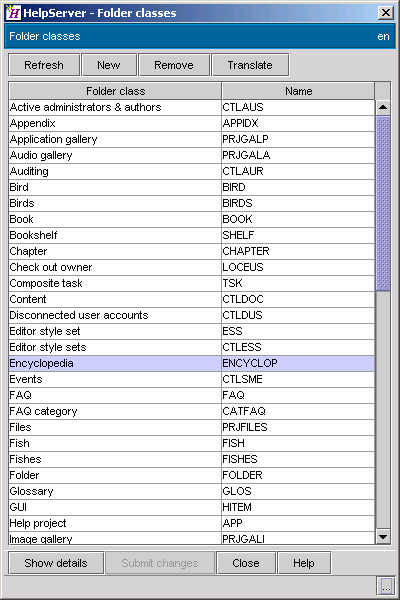 The Folder classes window
Step 2
Select the 'Encyclopedia' folder class and click 'Show details'.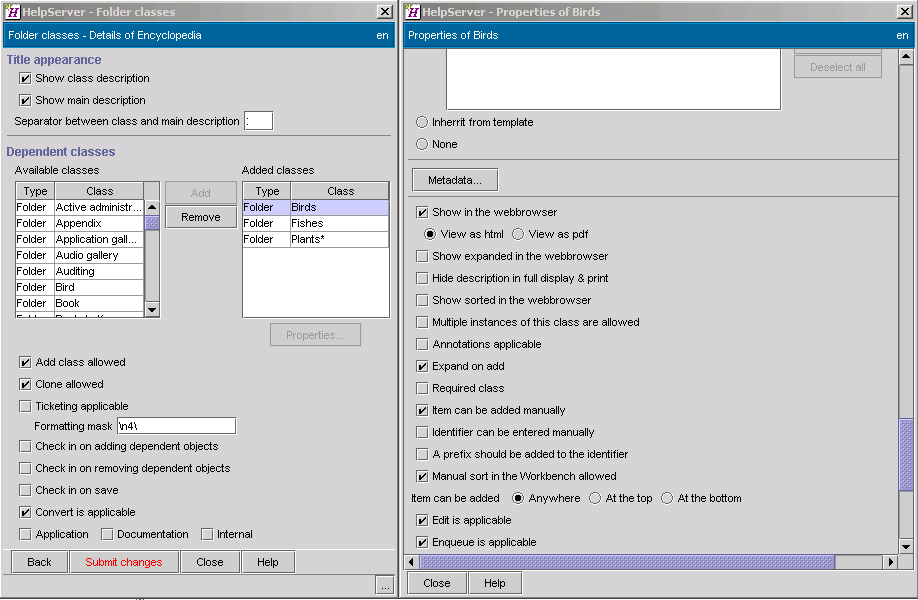 Switching off the annotation ability
Step 3
Select the required folder class in the 'Added classes' list on the left window.
Step 4
Scroll down on the right window until you see the 'Annotations applicable' checkbox and uncheck it. You can repeat this for the other folder classes. Click 'Submit changes' on the left window.
If you now select the folder the 'Annotations' tab on the bottom of the Workbench will disappear. If you select a folder or topic for which the annotations are applicable it will reappear.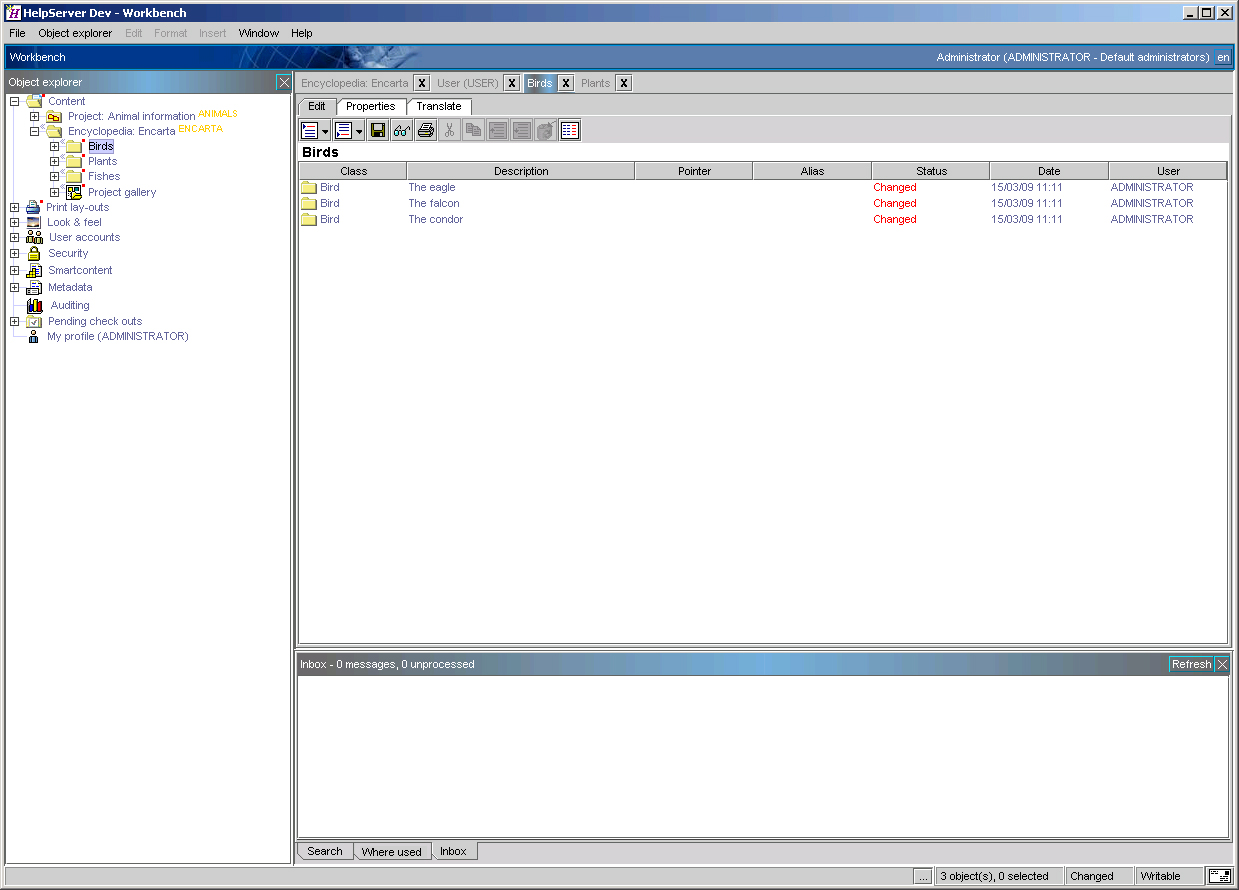 A folder without the ability to add annotations
To shut of the annotations ability completely you should apply these steps to all the dependant classes.