You can search an entire folder and its dependants for phrazes that match one or more of the project's snippets. This method is useful if you want to postpone the snippet checking until you finish editing the entire content. Follow these steps.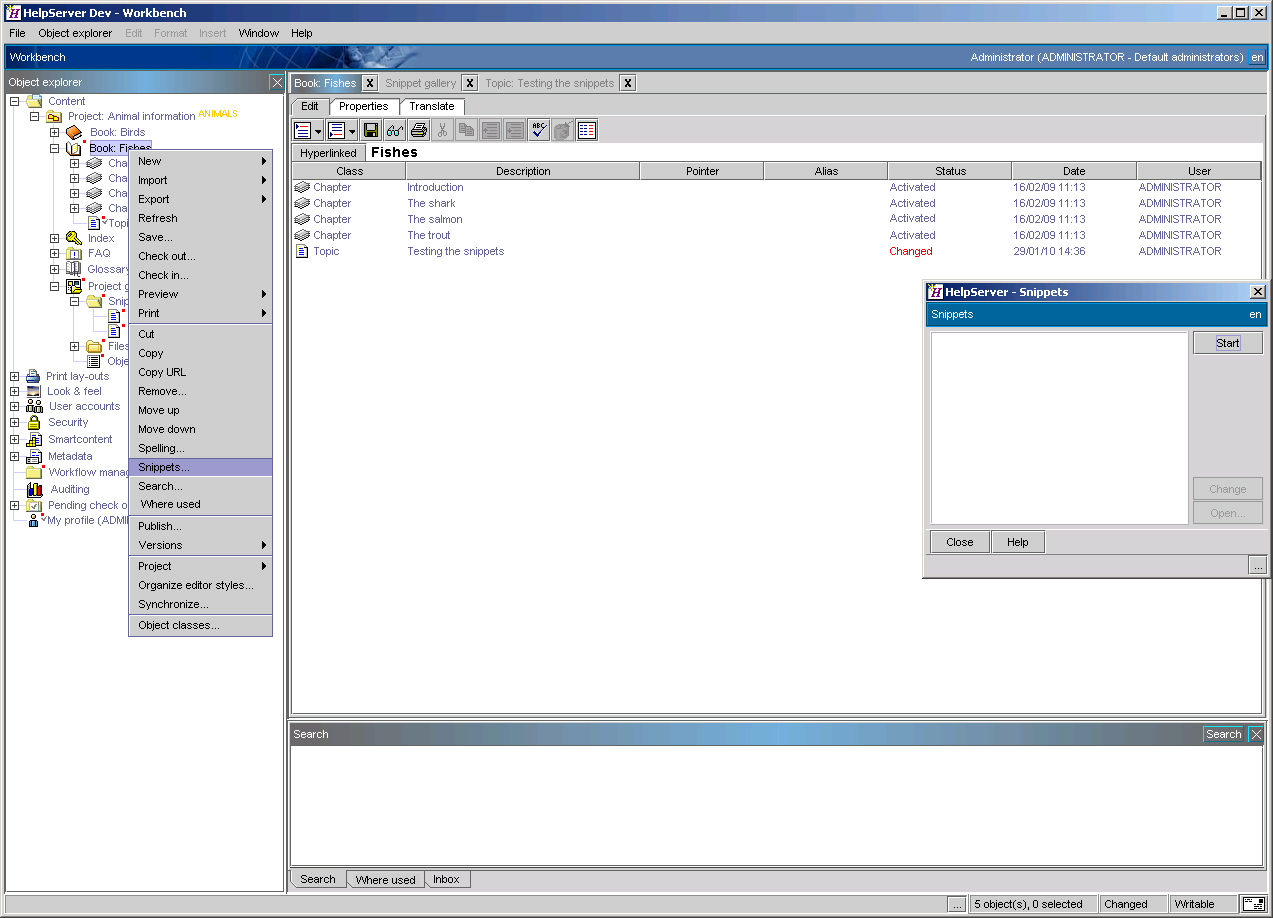 Opening the snippet checker
Popup the menu of the folder and select 'Snippets'. Click 'Start' on the window that opens. The entire folder will be scanned and the moment a snippet phraze is found in a topic the scanner will stop and the piece of text will be selected in the editor pane.
A snippet found
You can replace the marked text with the suggested snipped by clicking on the 'Change' button or you can click on the 'Skip' button to resume the search process.