If you are well aware about the content of a specific snippet you can immediately insert it by selecting it from the project gallery. This is demonstrated in the next example.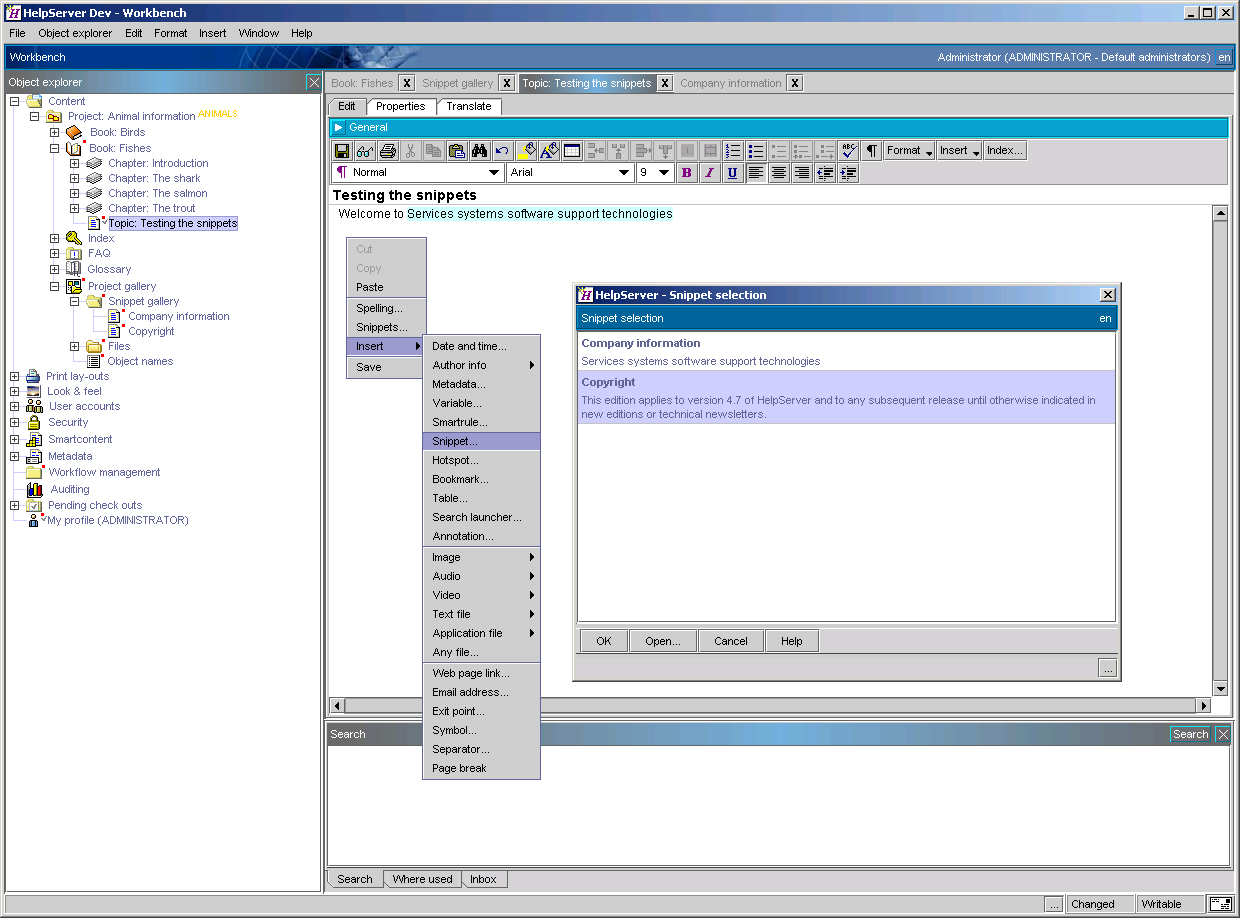 Inserting a snippet
Step 1
Put the cursor at the position where you want to insert the snippet, popup the menu and select 'Insert>Snippet'.
Step 2
Select the snippet on the window that opens and click on 'OK'. The window will close and the snippet object will be inserted.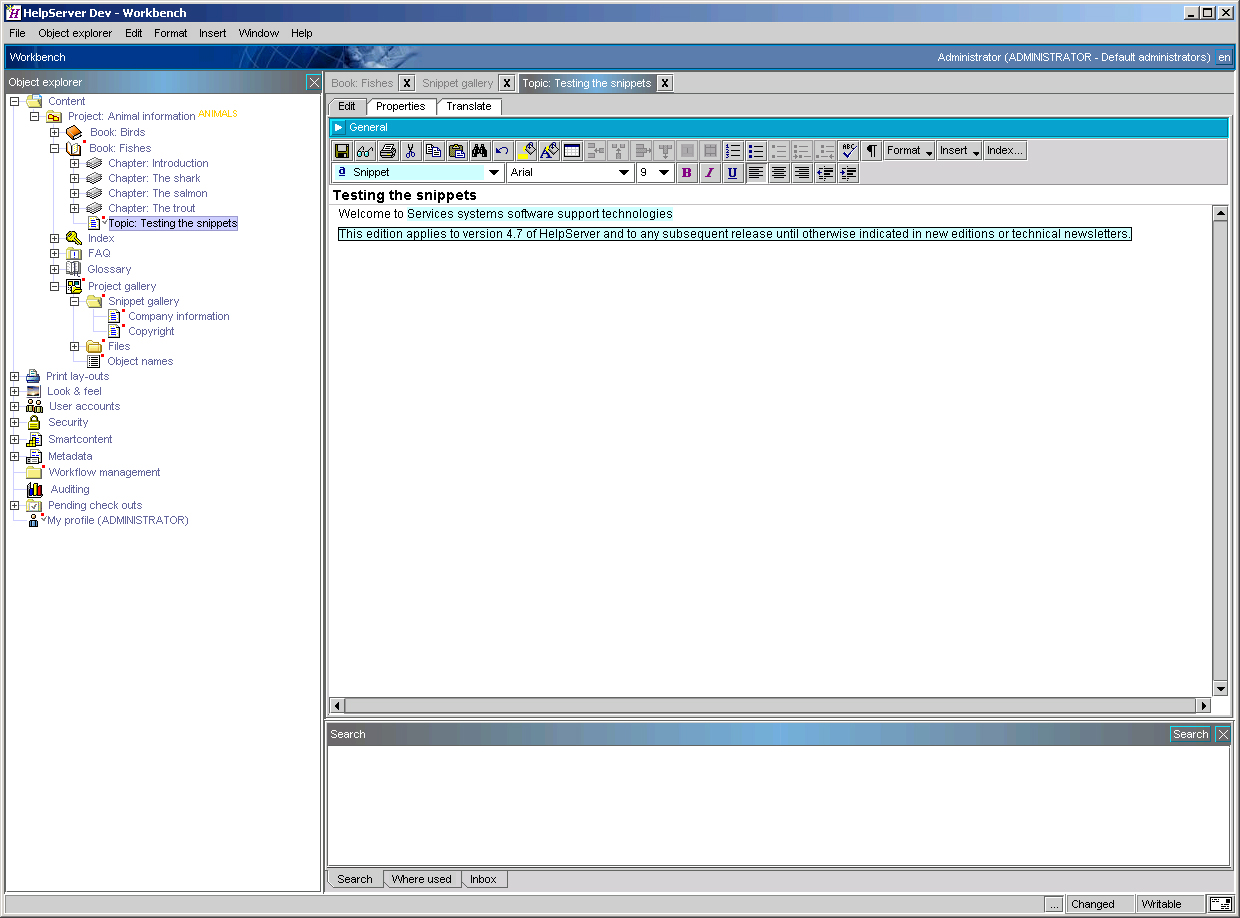 A snippet inserted
Should you open the snippet by double clicking on the inserted object you will notice that the editor will not show the entire snippet content. Instead, only the text in the first paragraph is shown.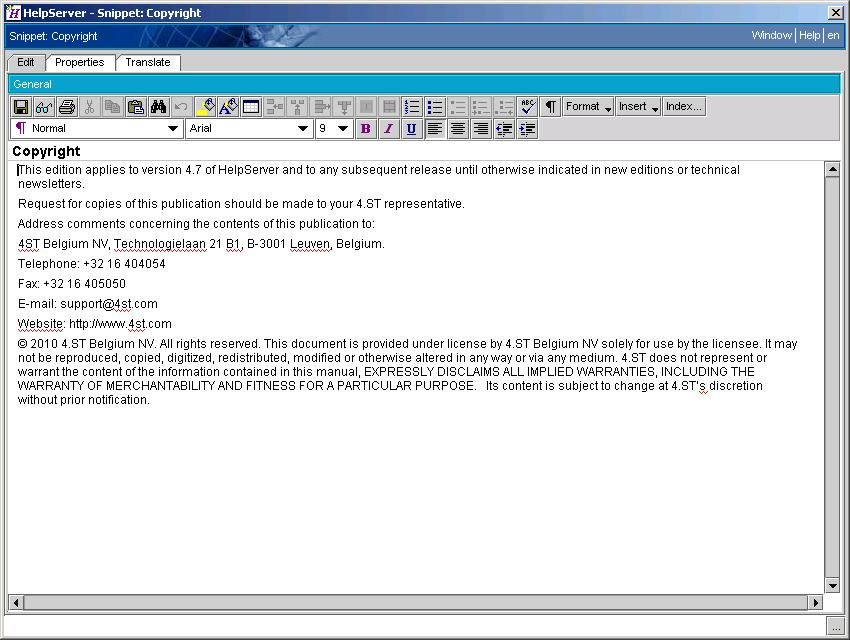 Snippet opened
However, when the topic is browsed or printed, the entire snippet content is retrieved.
Topic with snippet browsed