If feedback is enabled for folders and topics then users can open the feedback pane by clicking on the 'Feedback' action in the action bar on top of the browser window. In some cases it can be appropriate to visualize the feedback pane all the time. It might encourage people who browse content to use the feedback facility. To obtain this, the administrator should change a setting in the scheme.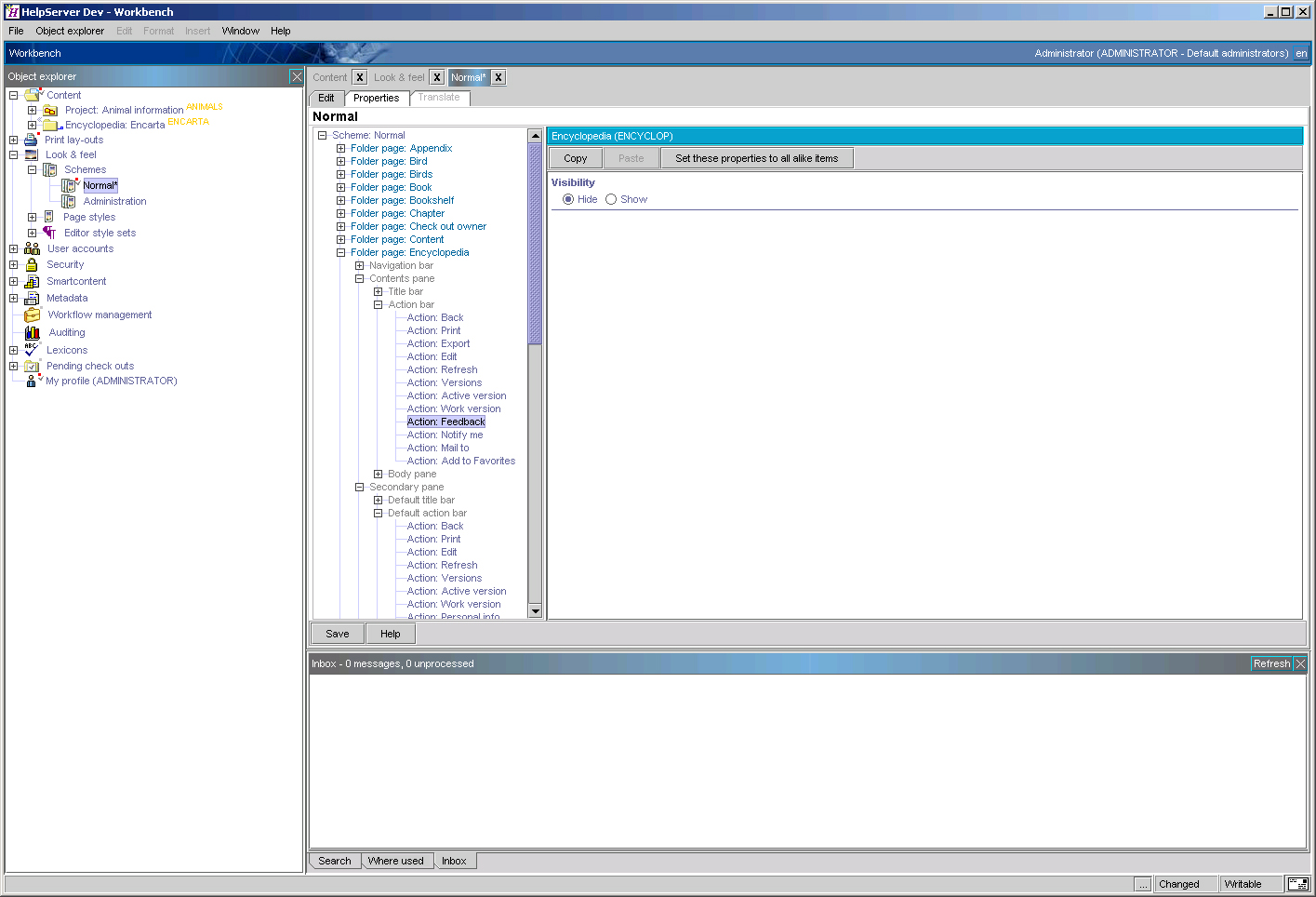 Hiding the feedback action in the scheme
Select the scheme in the tree. On the right pane the scheme contents is shown hierarchically. Find and expand the folder page that represents your project. In this example that would be the 'Folder page: Encyclopedia'.
Expand the dependent 'Contents pane' item and the underlying 'Action bar' item. Select the 'Action: Feedback' item. On the right the properties are shown for this item. Click on the 'Hide' option. Next, click on the 'Select these properties to all alike items' button on the top bar.
Publish the scheme and if required repeat these steps for other schemes.
If people now view the Encyclopedia project they will no longer be able to show or hide the feedback pane since there is no 'Feedback' action on the top bars and no 'Cancel' button on the feedback pane. In stead the feedback pane is permanently visible on the right side of the web page. The content of the feedback pane relates to the folder or the topic that is currently selected in the contents table.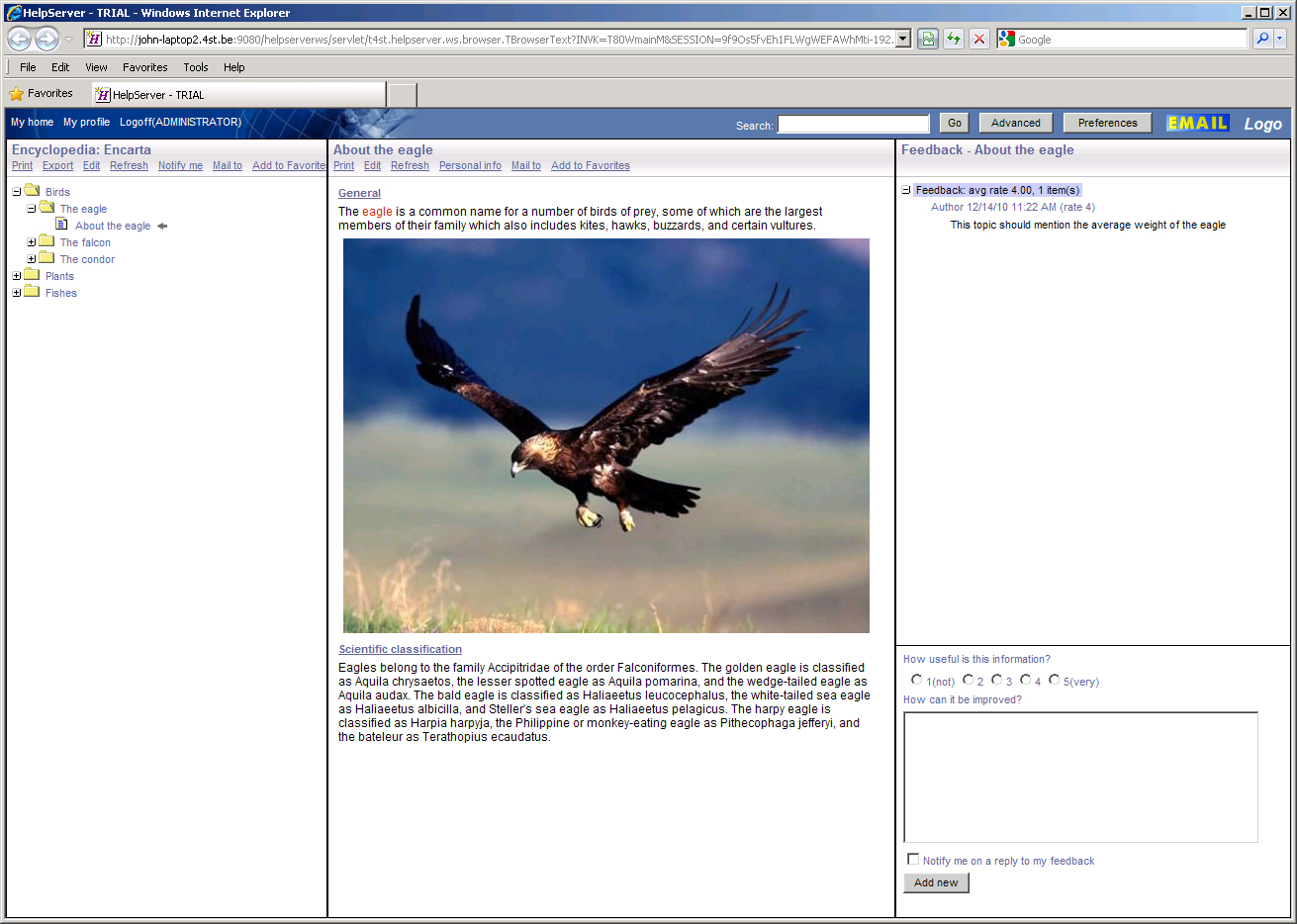 Feedback permanently visualized