By default, users can explore the entire feedback history. This option should be granted to the authors who are responsible for the quality of the content since they need to read and process every user's feedback. But perhaps it is not always applicable for people who use the content in the web browser. The administrator can switch off the explore feedback option for this group of people in the security rule.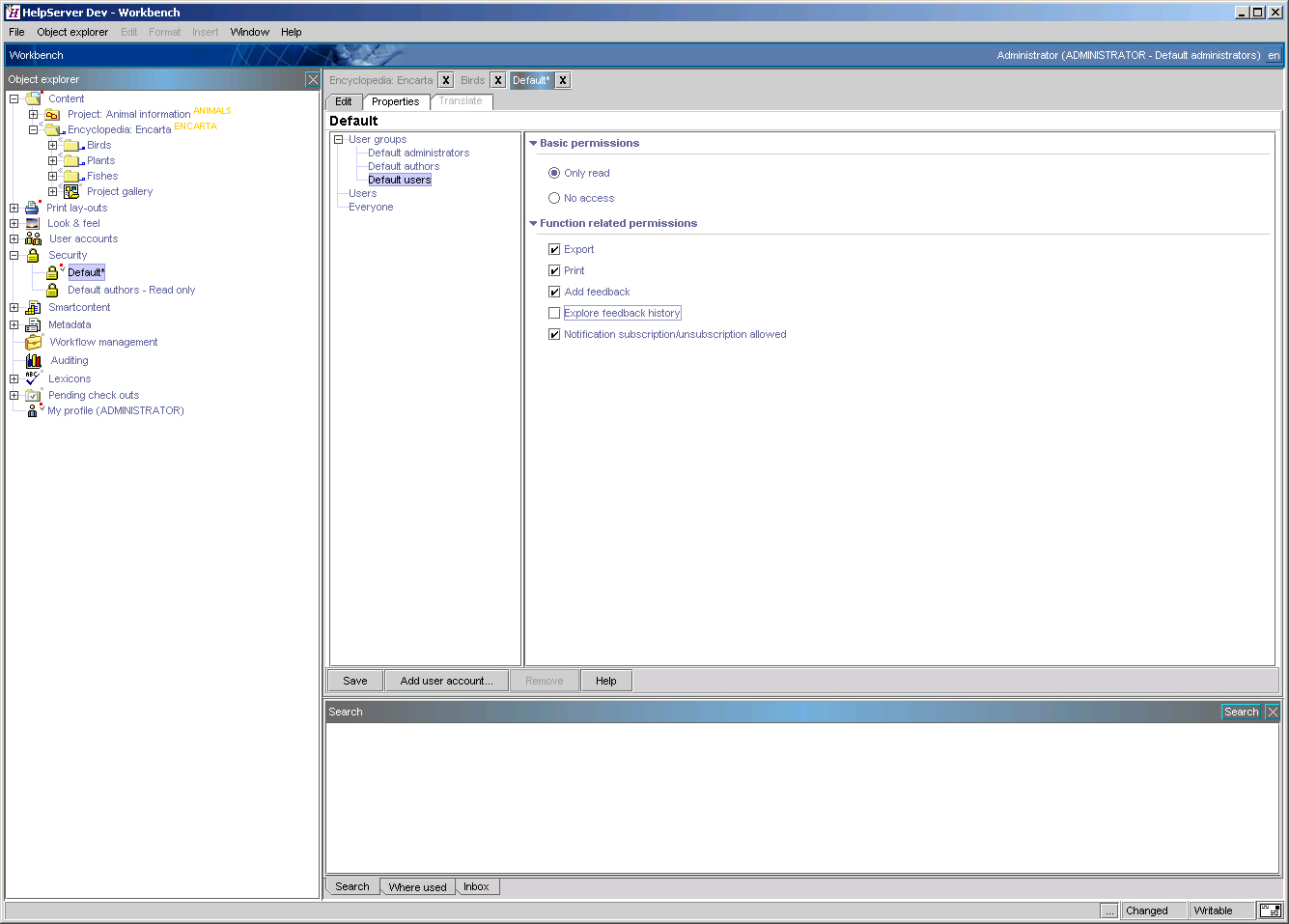 Indicating the ability to explore feedback
Then these people will only see their own feedback items and the replies to these items.