Typically, spelling checkers offer suggested replacements for misspelled words.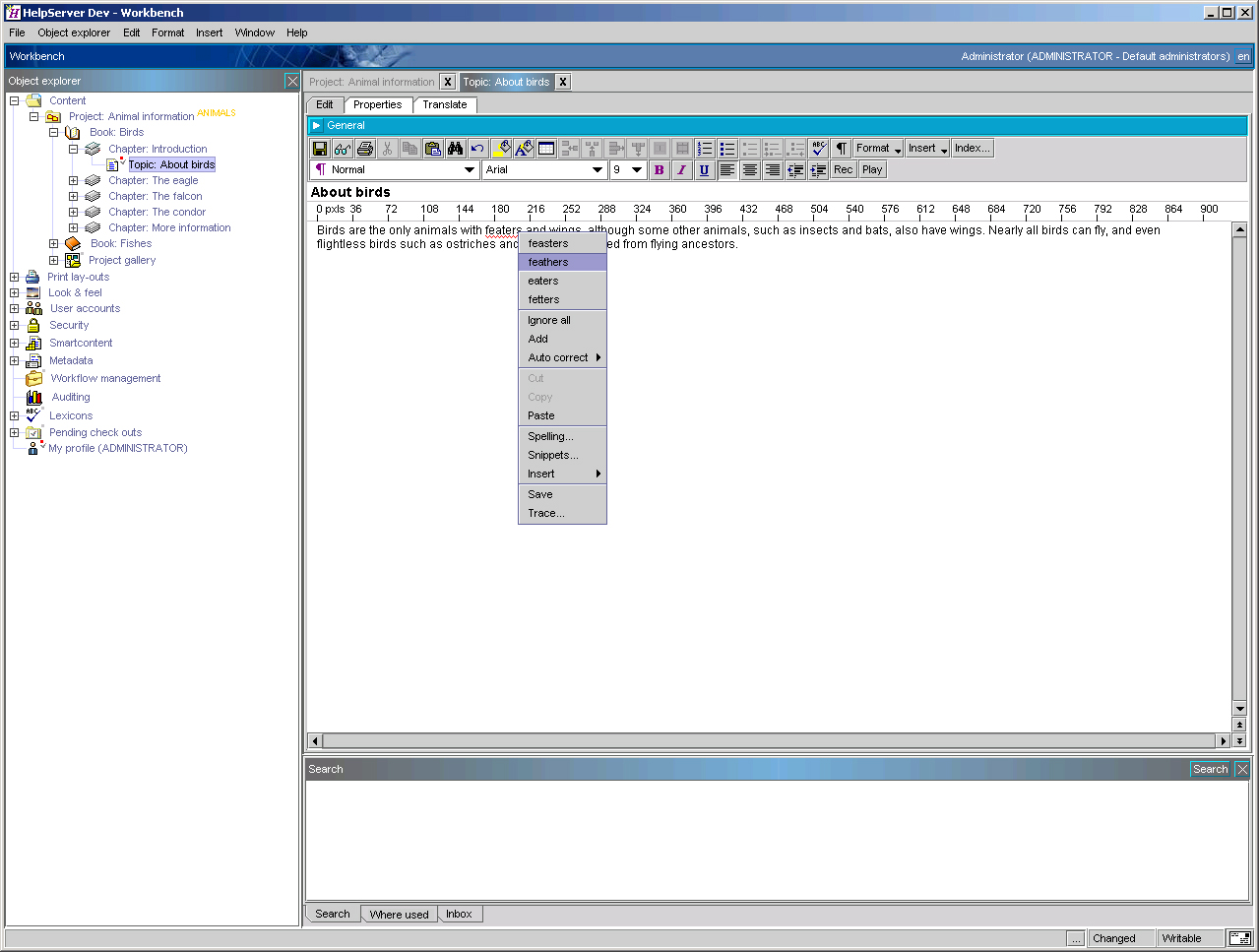 Obtaining suggestions
If you invoke the popup menu action over a misspelled word, suggested replacements for the misspelled word are displayed. Selecting one of the suggestions replaces the misspelled word with the correction. The suggestion list is derived from the main lexicons, the domain lexicons, and the custom lexicons.