Most kinds of files added to the Workbench can be opened by double clicking on the inserted file object in the editor pane as shown in the image below.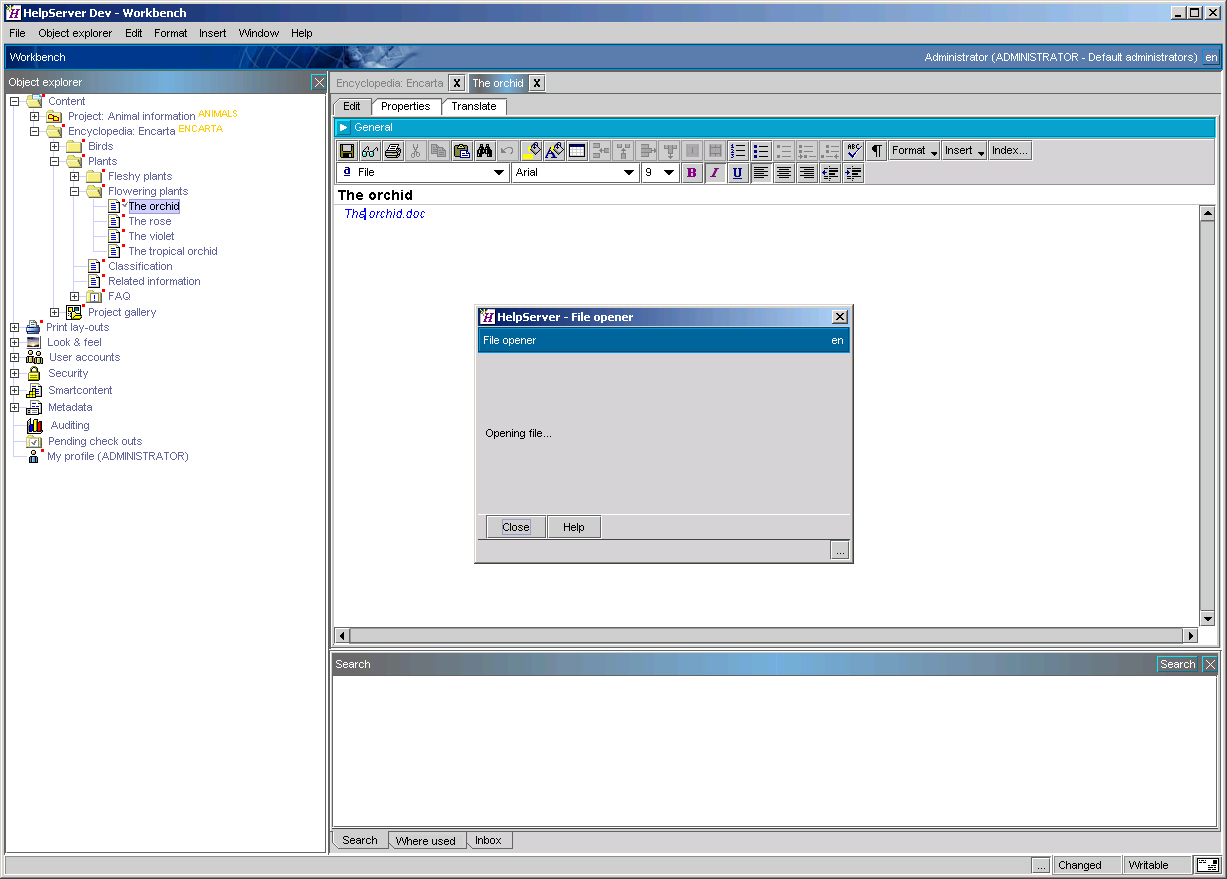 Opening a file
HelpServer tries to open the program that is associated with the type of file. In this way you can edit your files with the appropriate file editor (word processor, image editor, etc.).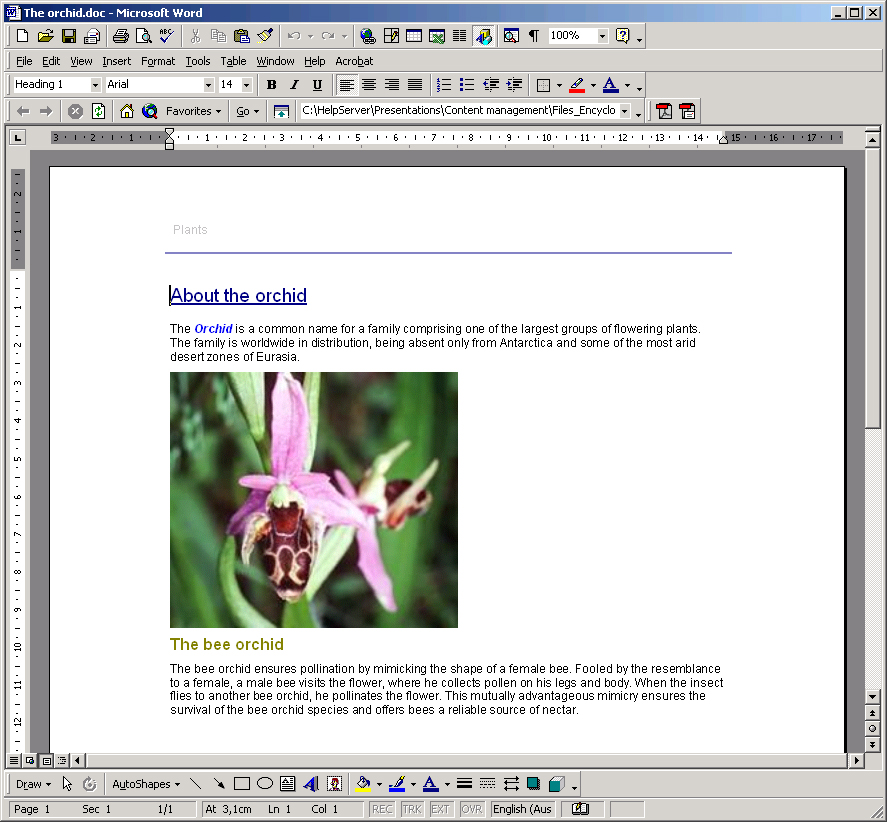 File opened
If you change the file and close (save) it than the Workbench will prompt you to reload the file.