Defining user accounts is required in the following cases.
| | | |
| --- | --- | --- |
| • | When specific access permissions need to be assigned to specific people. | |
| | | |
| --- | --- | --- |
| • | When you want your user to view the translate content in their preferred language. | |
| | | |
| --- | --- | --- |
| • | When you want to implement dynamic content and you do not want the users to define themselves. | |
Defining a new user account starts by choosing a unique user ID. It is not uncommon to use the peoples email address as their user id. Also, make sure you add the new user account under the correct user group.
In the next example we created two new user accounts 'MICK' and 'DON' in two new user groups (see Defining user groups) of the type 'Authors'. Follow these steps.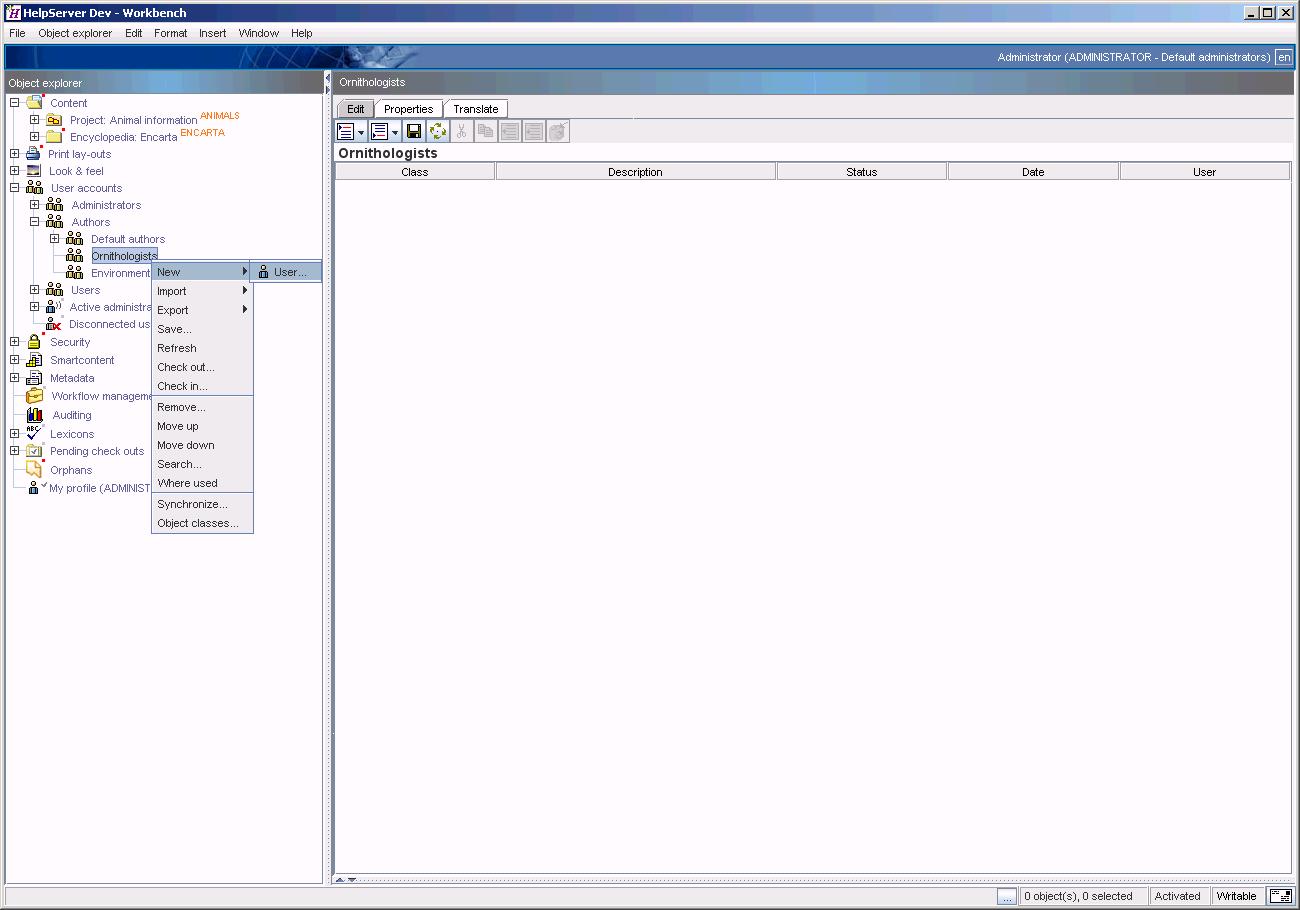 Defining a new user
Popup the menu of the 'Ornithologists' user group and select 'Add > New user'.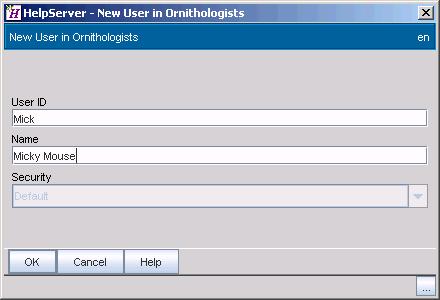 Specifying the user ID
Enter the user ID ('MICK' in this example) and the user's name. Click 'OK' and the new user account is added under the user group. Repeat these steps to add the 'DON' under the 'Environmentalists' group.
If you select a user account in the tree you can set the properties on the right pane (make sure the edit tab is selected on the top).
The user account properties
The user account properties are contained in different sections that you can expand and collapse. People who visit the content can change parts of their profile (e.g. their name, password, email address, etc...). The details of the properties are explained in
| | | |
| --- | --- | --- |
| • | If you change the user account properties you do not need to publish the user account object. It is activated the moment you save. | |