In this part of the example, we assume that the "Edit" task on the "Birds" chapter of the "Encyclopedia: Encarta" has already been performed and that another contributor with user ID "DON" is going to review this chapter. Assume that something is missing in that chapter and that the reviewer wants to explain this to the editor by means of an annotation.
Follow these steps to add the annotation.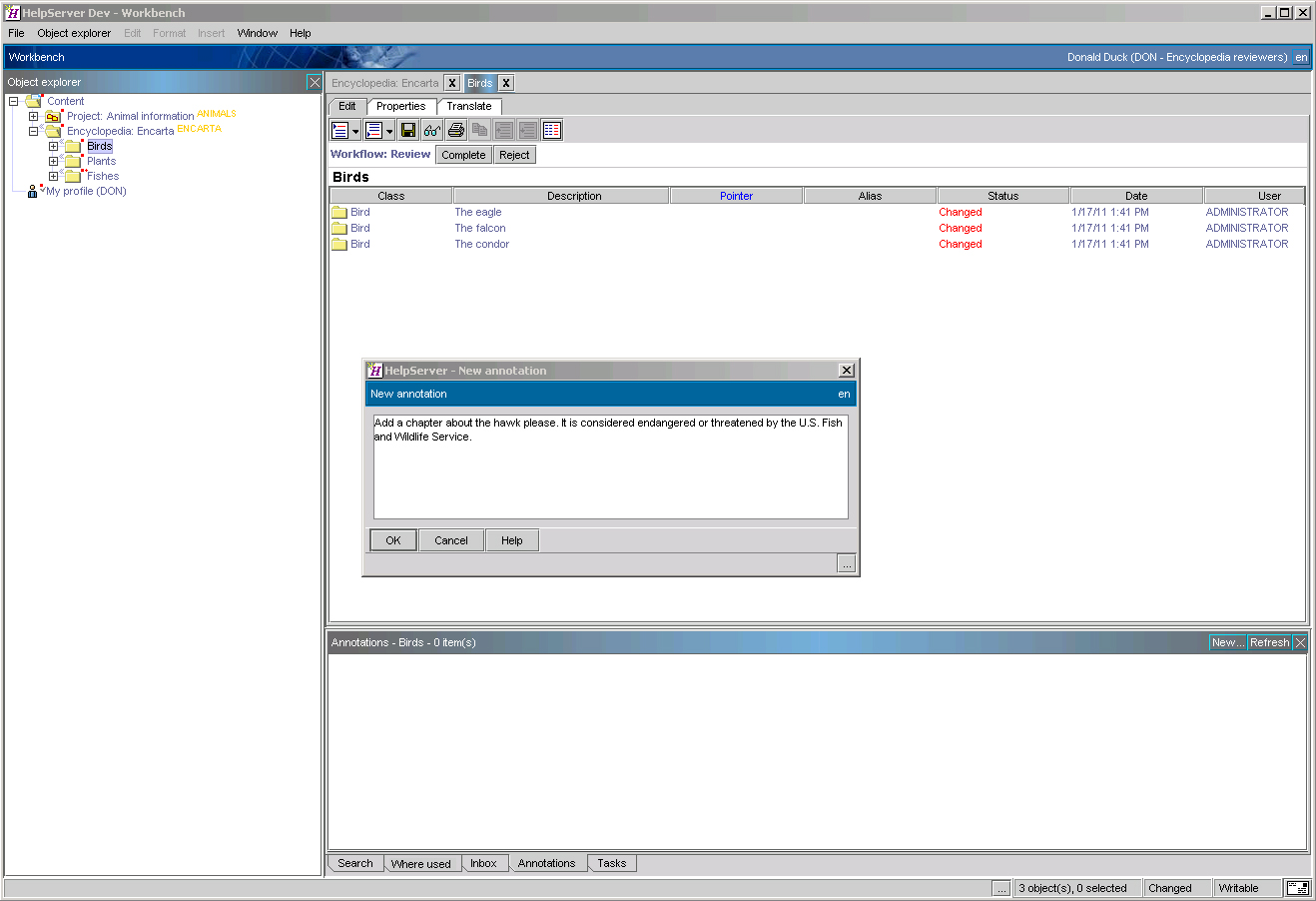 Adding an annotation to a folder
Step 1
First, start a new Workbench session and log on with the user ID "DON".
Step 2
Make sure the folder to which you want to add the annotation ("Birds" in our example) is selected in the tree and click on the "Annotations" tab in the bottom pane of the Workbench.
If this tab is not visible, select the menu item "Window>Show view>Annotations" in the main menu bar of the Workbench window.
Step 3
Click on the "New" button on the far right of the "Annotations" pane. You can enter the comment in the window that opens.
If you click "OK" the annotation will be added in the pane below.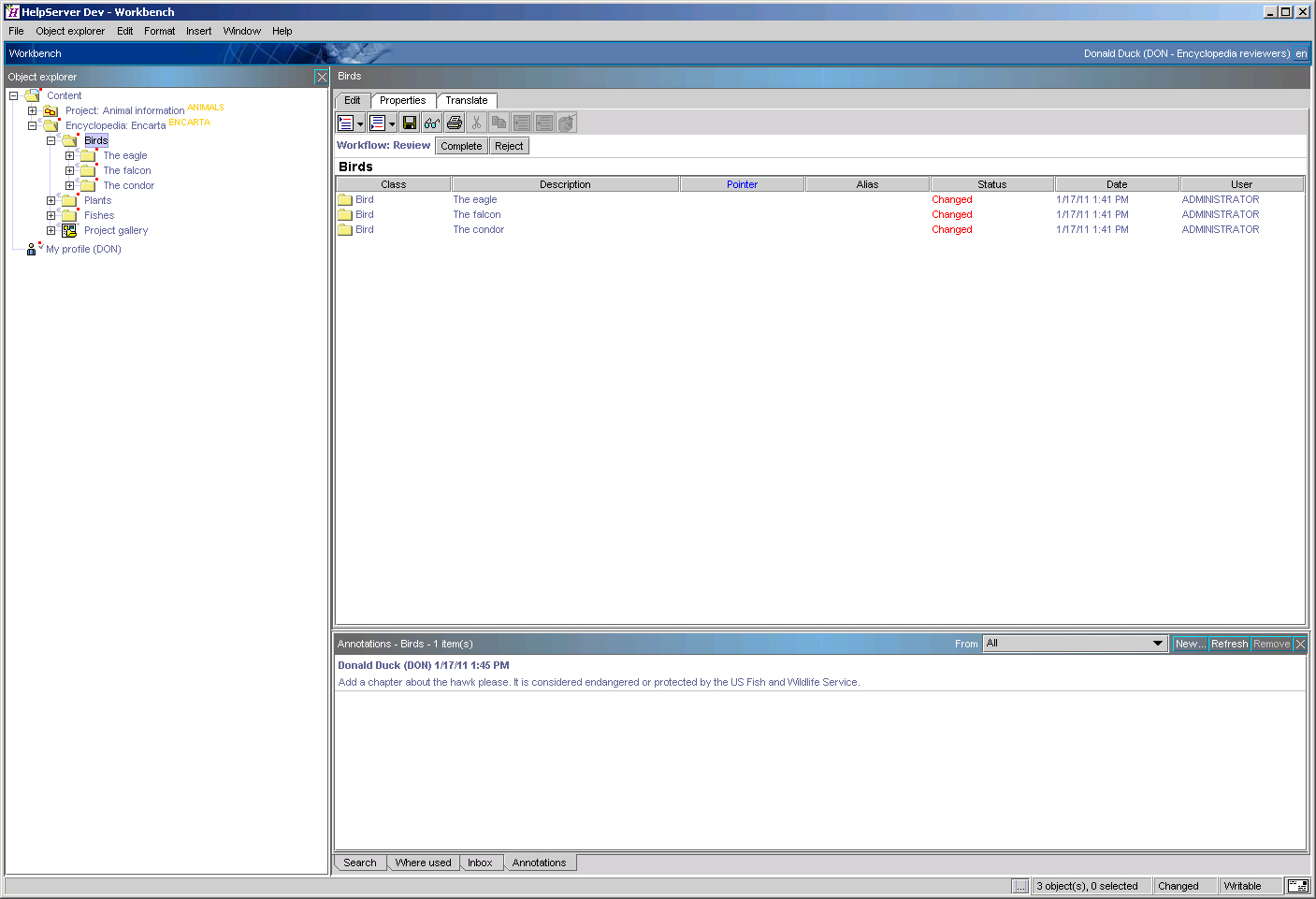 Annotation added to the"Birds" folder
The annotations are added to the folder or topic that is currently selected in the tree on the left. In this way each folder and each topic has its own list of annotations.
Step 4
Reject the "Review" task of the "Birds" folder to continue.