The Workbench search functions helps you to find objects with annotations. Just popup the menu of the folder you want to explore and select 'Search'.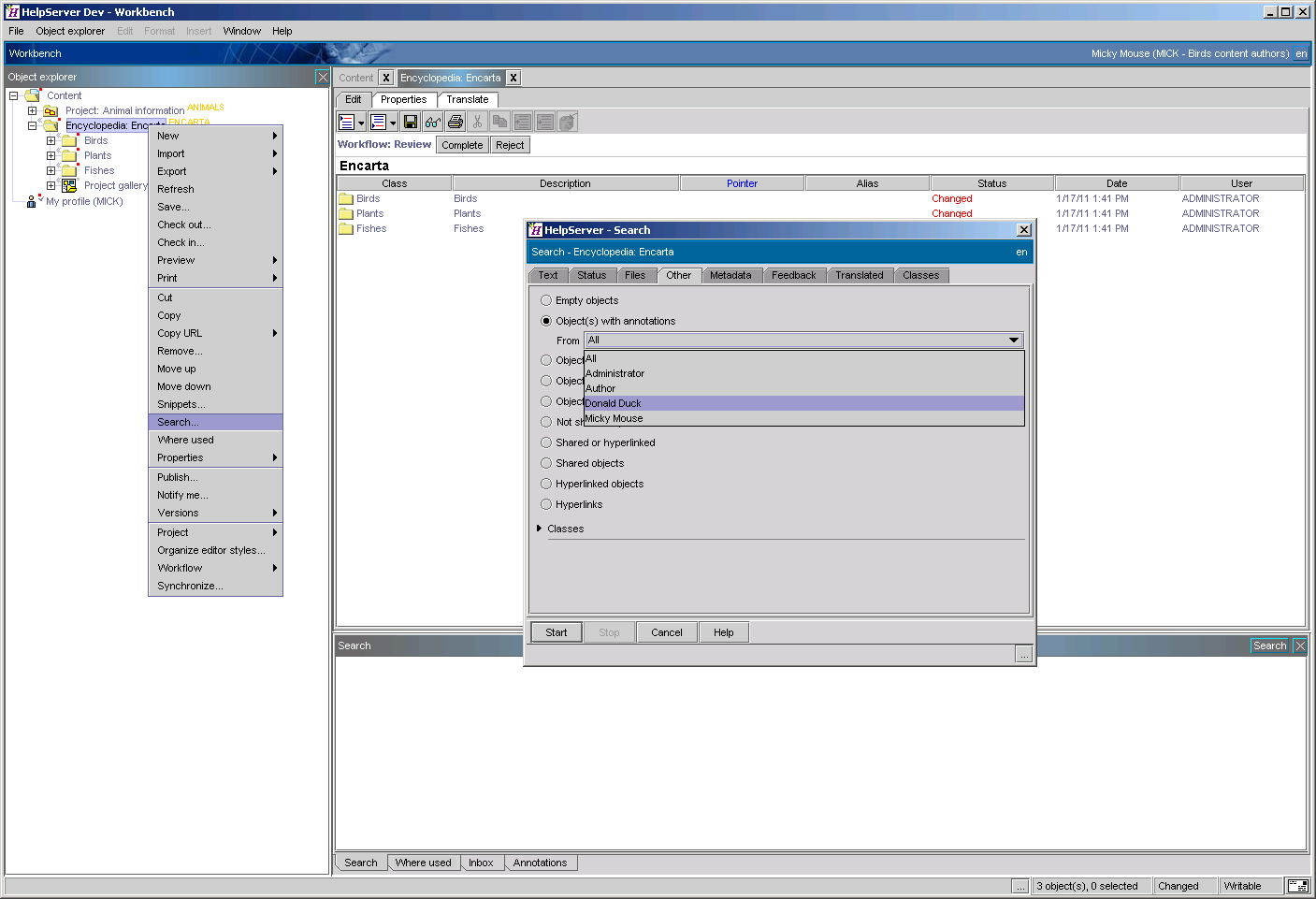 Searching for objects with annotations
Click on the 'Other' tab and select the 'Objects with annotations' option. You can choose to search for the annotation posted by a specific author.
Click 'Start' and the entire folder will be scanned. The result is shown in a list in the 'Search' pane at the bottom of the Workbench. If you double click on one of the found items or popup the menu and select 'Go to' then the associated object will be located and preselected in the tree.
Objects with annotation found
The 'Annotations' tab at the bottom of the Workbench is automatically brought to the front so you can read the annotation.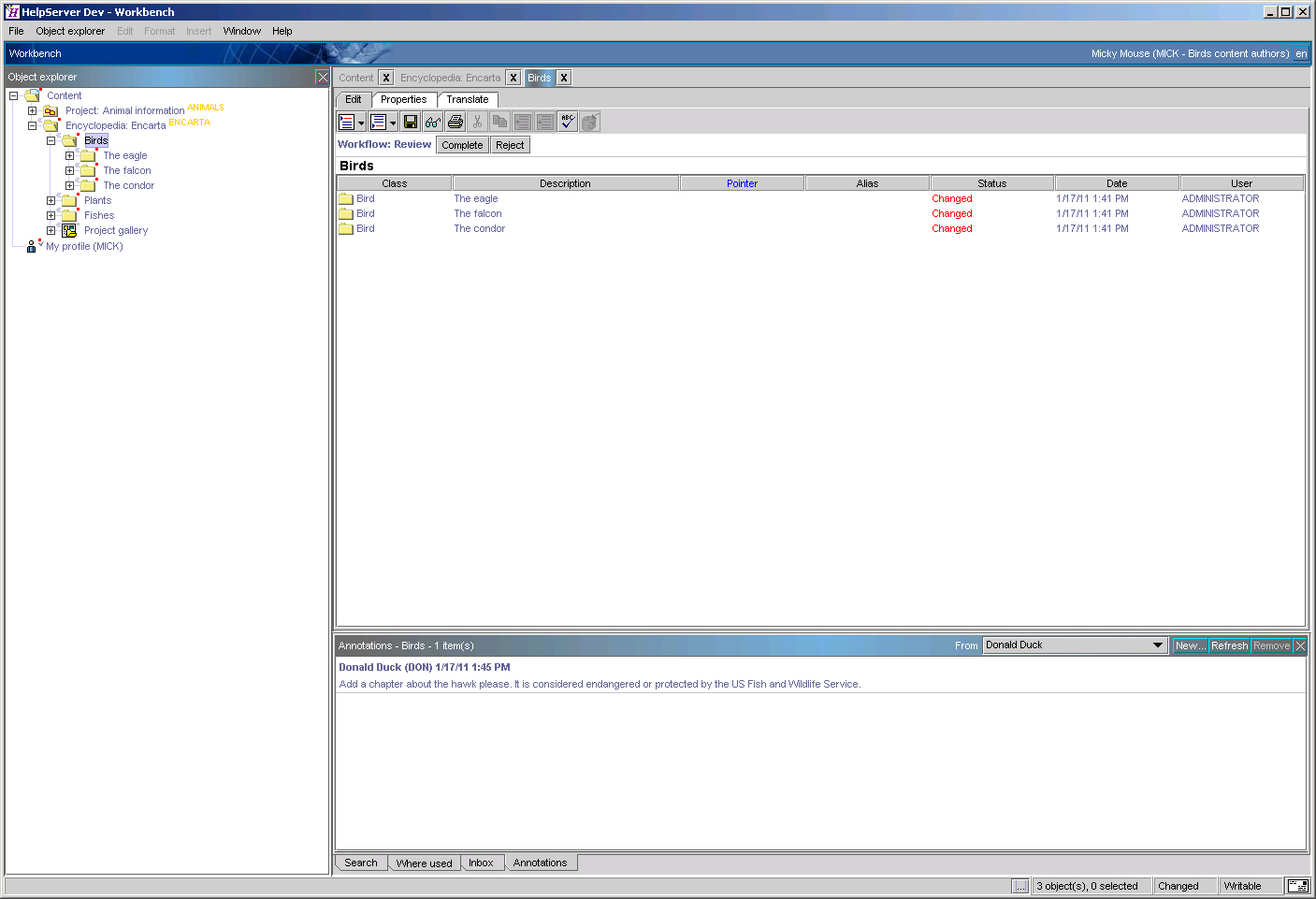 Objects with annotation located and preselected