A bookmark is a placeholder, a mechanism to define a unique location in a topic. It allows readers to jump to a specific place in a rather large topic instead of having to scroll up and down to hunt for the paragraph of their interest. The HelpServer bookmarks are no 'favorites' nor 'Internet shortcuts'. You cannot access HelpServer bookmarks through some menu in the web browser.
In the following steps we demonstrate the usage of bookmark to create jumps in a topic. Next, you will learn how to use bookmarks in hyperlinks. Assume that the topic 'About the shark' in the 'Animal information' sample project contains quite some text and you want to offer the user the possibility to jump to the shark image without having to scroll.
First you insert a unique bookmark in the neighborhood of the image.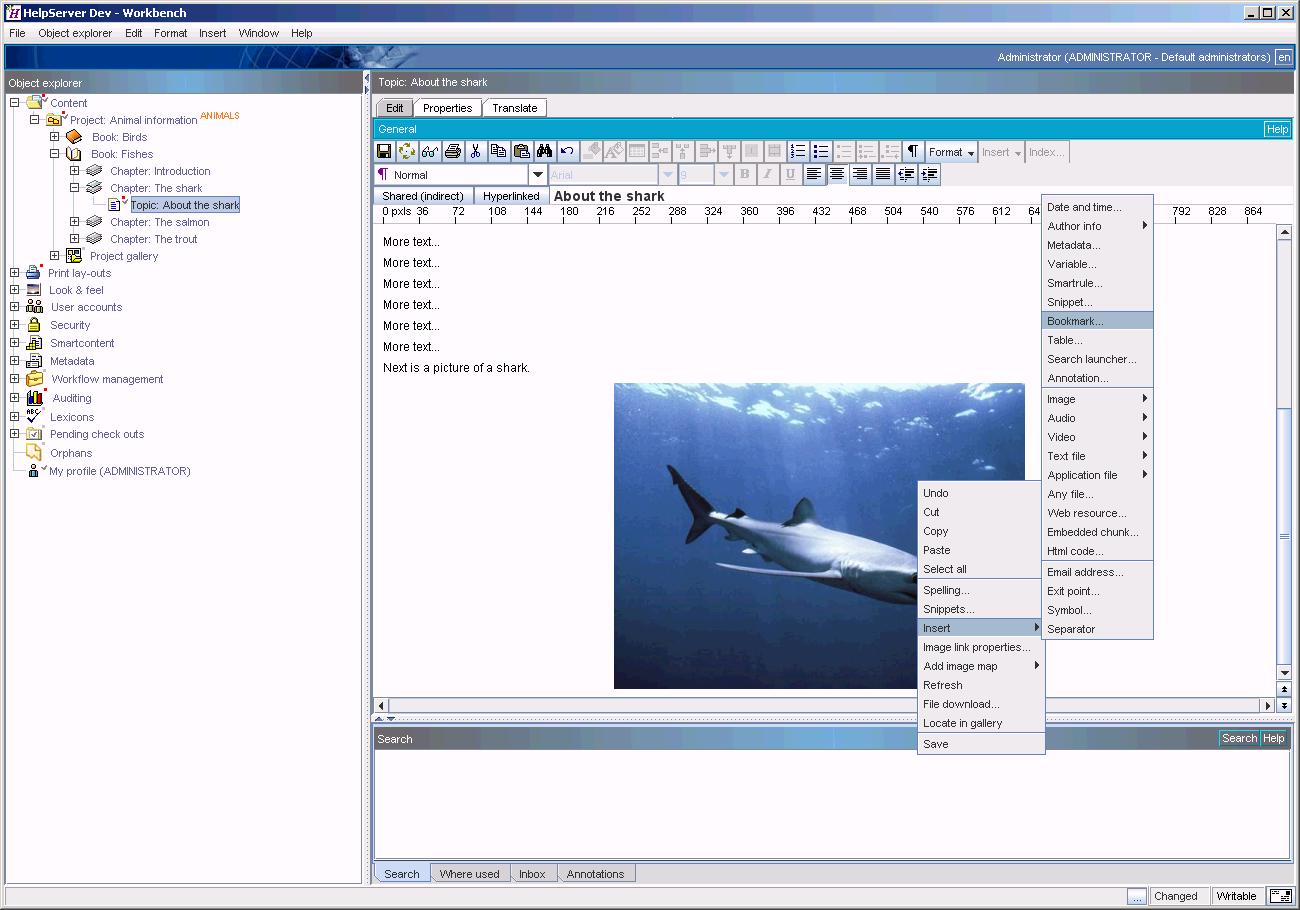 Inserting a bookmark
Select the image or put the cursor before the image, popup the menu and select 'Insert>Bookmark'.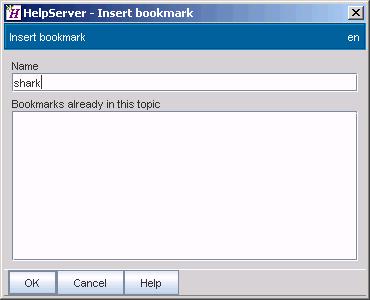 Entering the bookmark name
Choose a name for the bookmark (the name should be unique within the topic) and click 'OK'.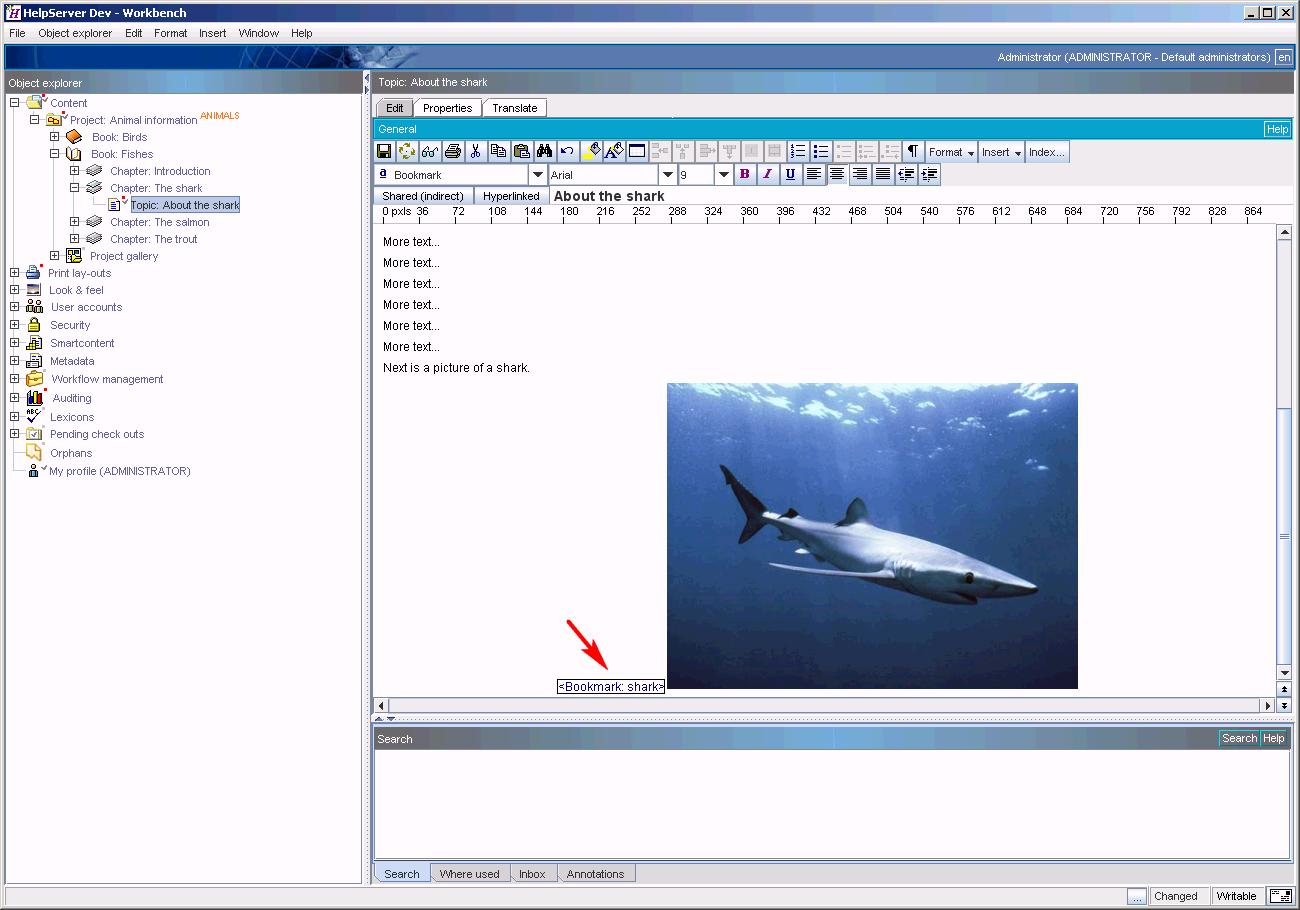 Bookmark inserted
A bookmark tag is inserted at the cursor position. The tag reveals the bookmark name. You can insert a bookmark at any position in a paragraph.