If a bookmark in a topic is removed then jump that contain this bookmark will no longer work. In the Workbench these invalid jumps are marked in the topic with an error sign: a red square with a white cross as shown in the next image.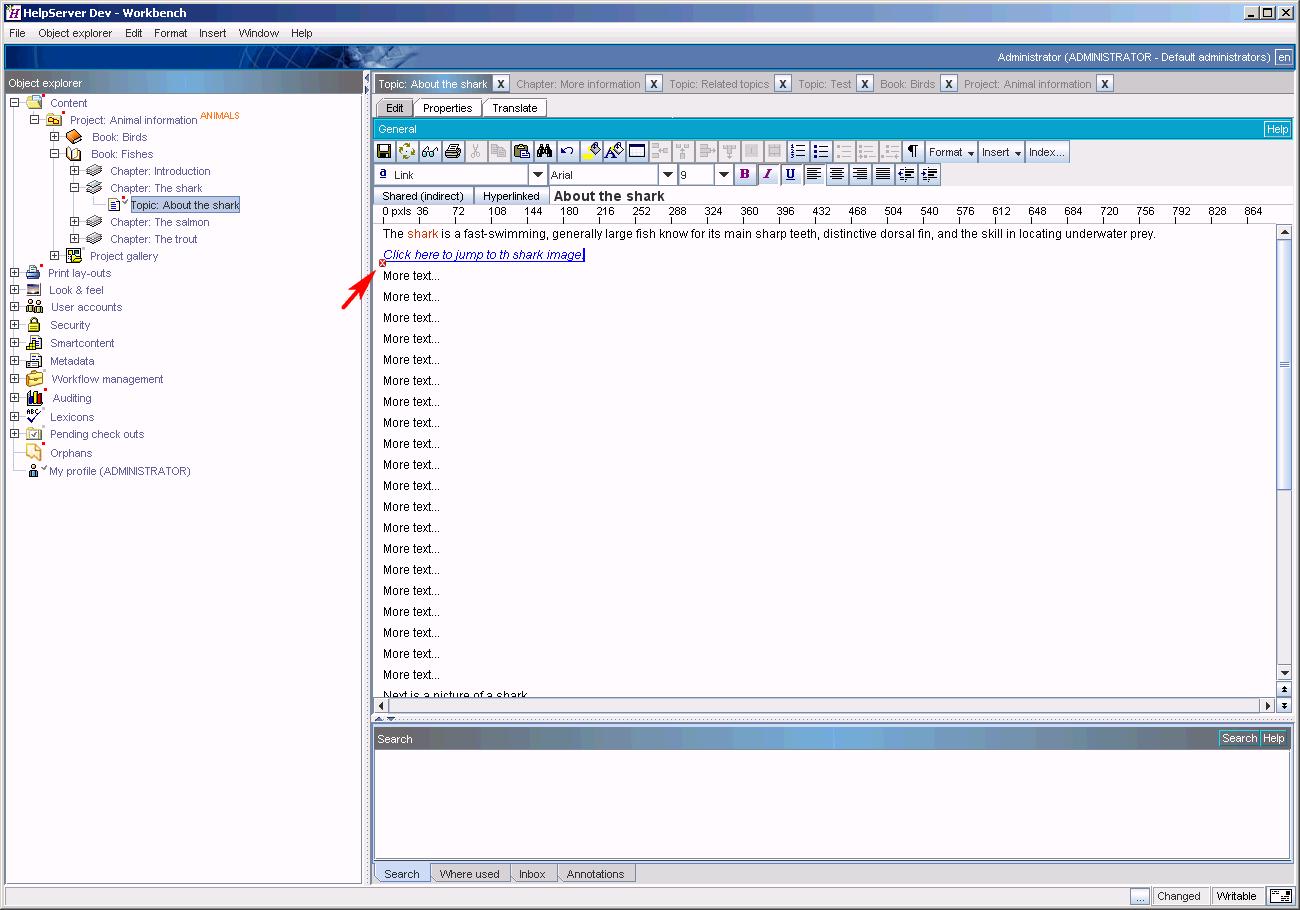 An invalid jump
Here we have removed the 'shark' bookmark in the 'About the shark' topic that was created in creating a bookmark. The next image gives you a closer look at that sign.
An invalid jump
You can also use the search function to scan a folder and its dependants for jumps. The validity of the jump will be indicated in the search result.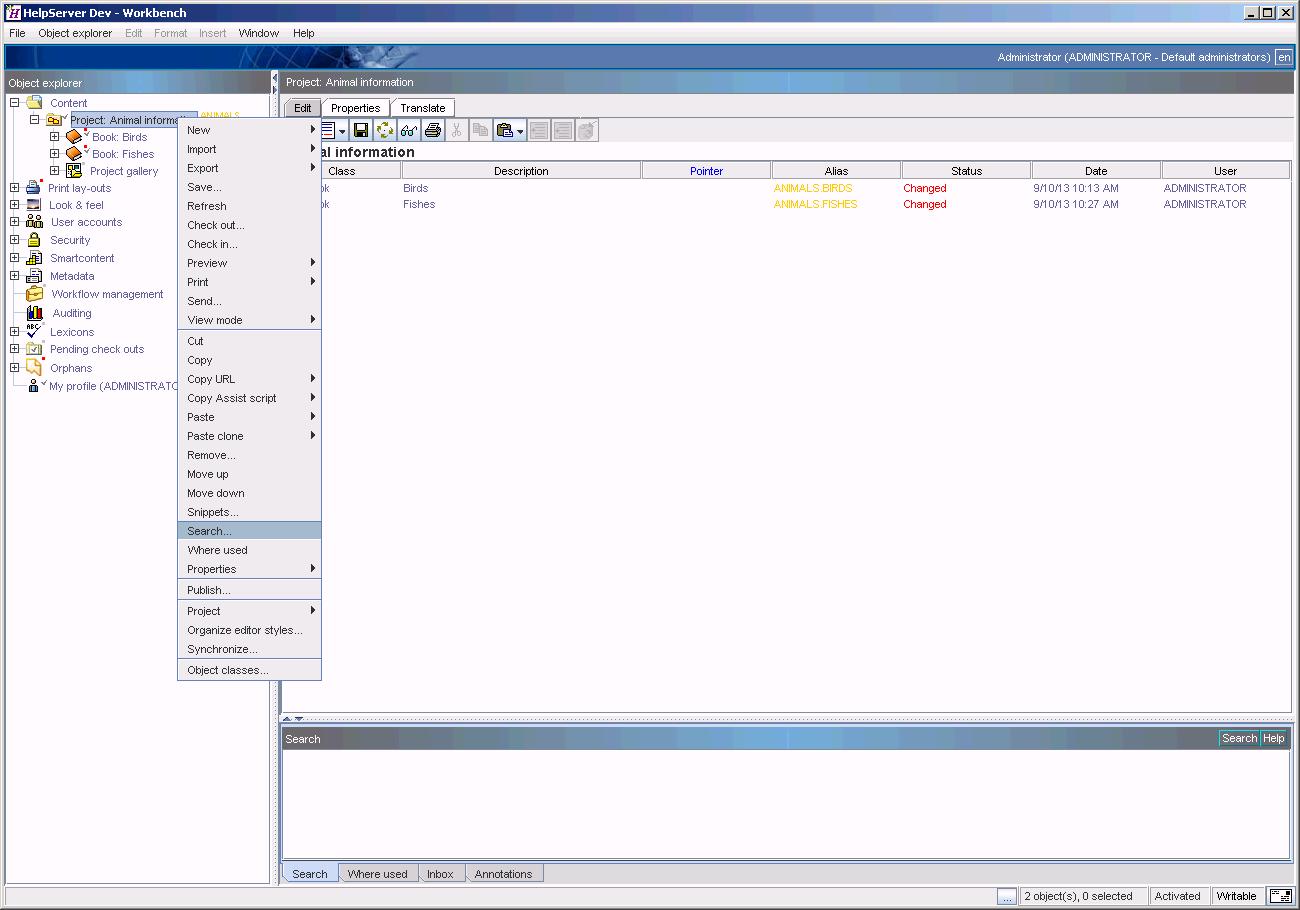 Opening the search
Popup the menu of a folder and select 'Search'.
Searching for jumps
On the 'Search' window you click on the 'Other' tab. Next, you choose the 'Hyperlinks' option and you start the search. The result is shown in the pane on the bottom of the Workbench..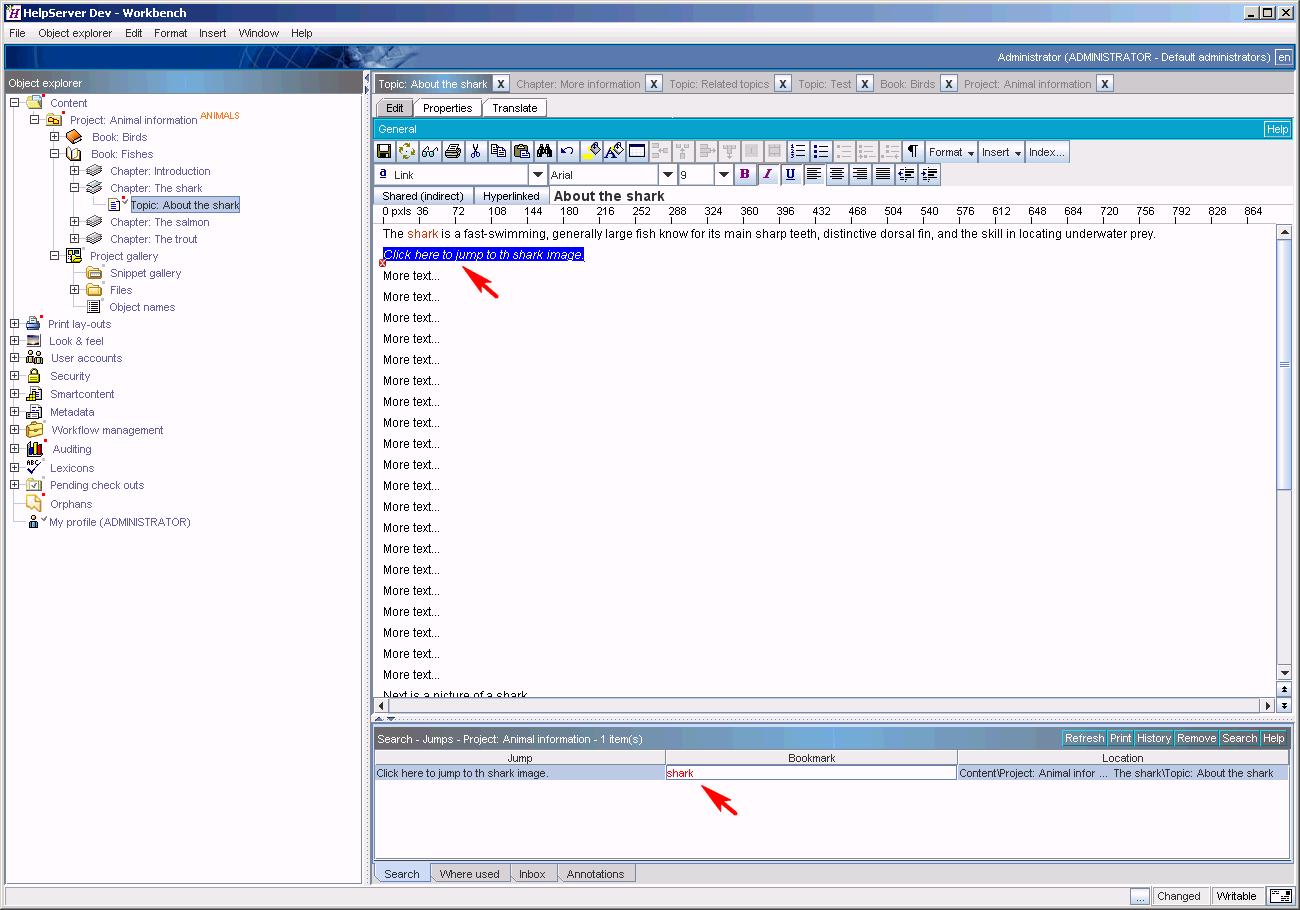 Jumps found
About the buttons of the search result
The buttons on the top right of the Search pane allow you to perform the following operations.

The Search pane
| | | |
| --- | --- | --- |
| • | With the 'Refresh' button on the search result you can re-execute the last search. The folder or the topic that was the object of that search will be automatically reselected and the Search window will popup. The search options chosen before are preselected. You just have to click 'Start'. | |
| | | |
| --- | --- | --- |
| • | With the 'Print' you can print the overview list. The content however is not included in the print. | |
| | | |
| --- | --- | --- |
| • | The 'History' button on the search result pane allows you to reshow previous search lists (the 5 last search operations are kept in the history queue). | |
| | | |
| --- | --- | --- |
| • | With the 'Remove' button you can clear a list from the history. | |
| | | |
| --- | --- | --- |
| • | With the 'Search' button you can launch a new search on the object currently selected in the tree. The difference with the 'Refresh' is that you will have to set all the options and after the search operation, a new item will be added to the 'History' list. | |
The 'Bookmark' column indicates the bookmark that is was used in the jump. Invalid bookmarks are marked in red. You can click on the column heading to sort the result. If you double click on a found item or popup its menu and select 'Go to' the topic that contains the jump will be located in the Workbench tree, the jump in the topic will be selected. If you open the jump properties by popping up the menu on the jump and selecting 'Jump properties' you can see that the bookmark field has a red background.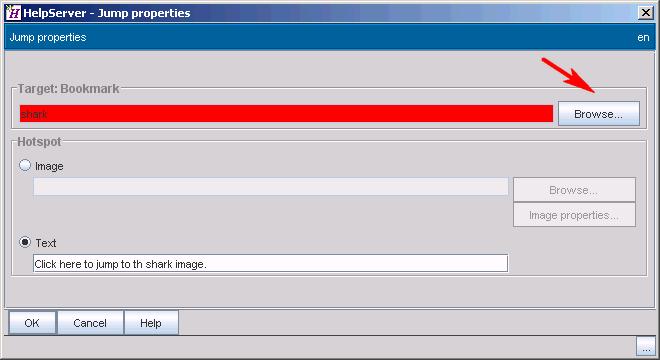 jump properties with invalid bookmark
If you still require the jump you use the browse button to select another bookmark.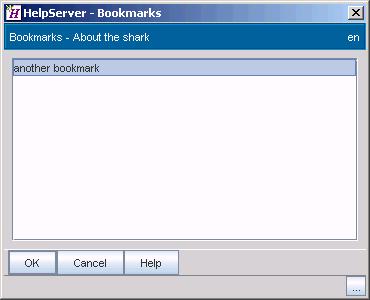 Selecting another bookmark
Or you can re-insert the bookmark in the topic body