If a topic holds bookmarks, you can insert 'jumps' to specific locations in the topic. This can be a jump to the top, the bottom, an image, a table, or any location in the topic. The goal is to assist readers in locating interesting parts in a large topic by means of a click.
In the next example a bookmark was already inserted in the neighborhood of the 'Shark' image of the 'Animal information' sample project. Now, you can insert a jump to the 'Shark' image at the top of the topic.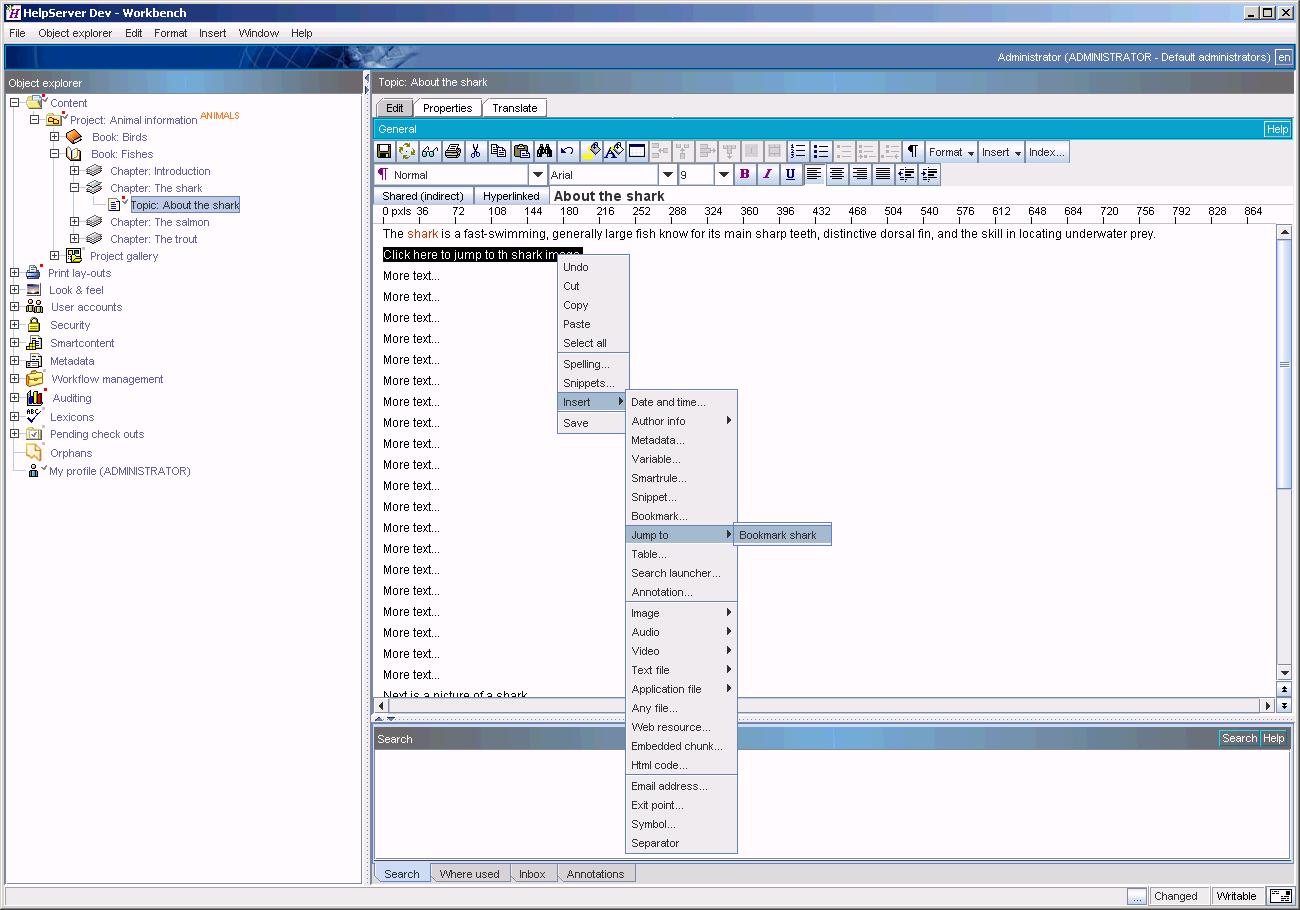 Inserting a jump to a bookmark
So, put the cursor somewhere at the top of the topic, enter some text such as 'Click here to jump to the shark image', select this text, popup the menu and select 'Insert>Jump to > Bookmark shark'. A jump object is inserted at the cursor position. You can still over type or change the jump text in the body if required.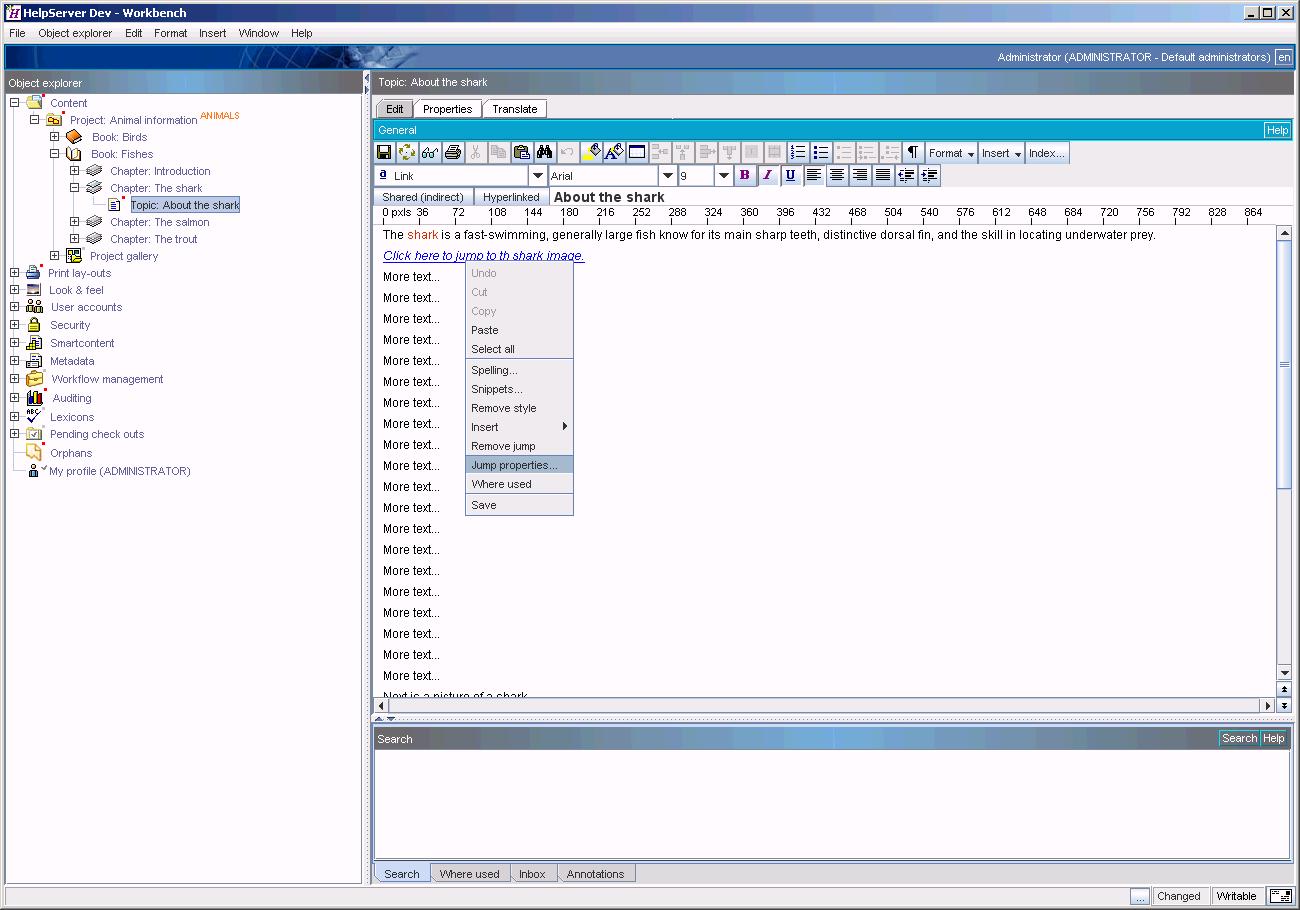 Opening the jump properties
If you popup the menu on the jump you can open the jump properties.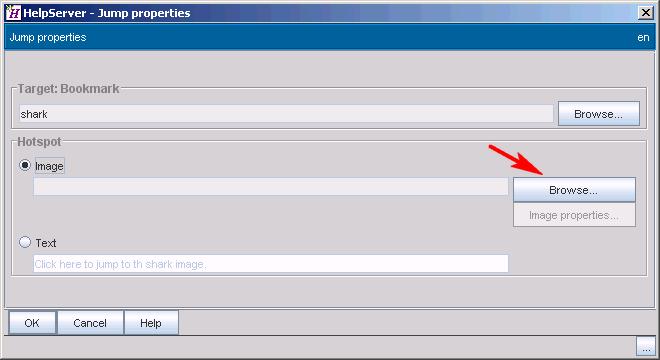 The jump properties
Here, the jump target is the bookmark.
The hotspot is the clickable area that represents the jump. The hotspot can be text or an image. If you like to present the jump as an image you select the 'Image' radio button. Next, you click on the 'Browse' button and then select the image from the project gallery or from your file system.