HelpServer's concept is based on reusable and shareable content objects. But what's the point when a function such as the clone allows people to duplicate information as much as they want. This is where the security comes in. With the correct security options set on designated content objects you have control over which people can clone which part of the content. People who are not allowed to create a clone will be informed by a message box the moment they paste.
In the next example there are two projects 'Animals' and 'Other project'. Both folders have a different security profile. The security profile of 'Animals' prevents people from duplicating content outside the scope of the security profile . The 'Book: Birds' can still be cloned in the scope of the 'Animals' project.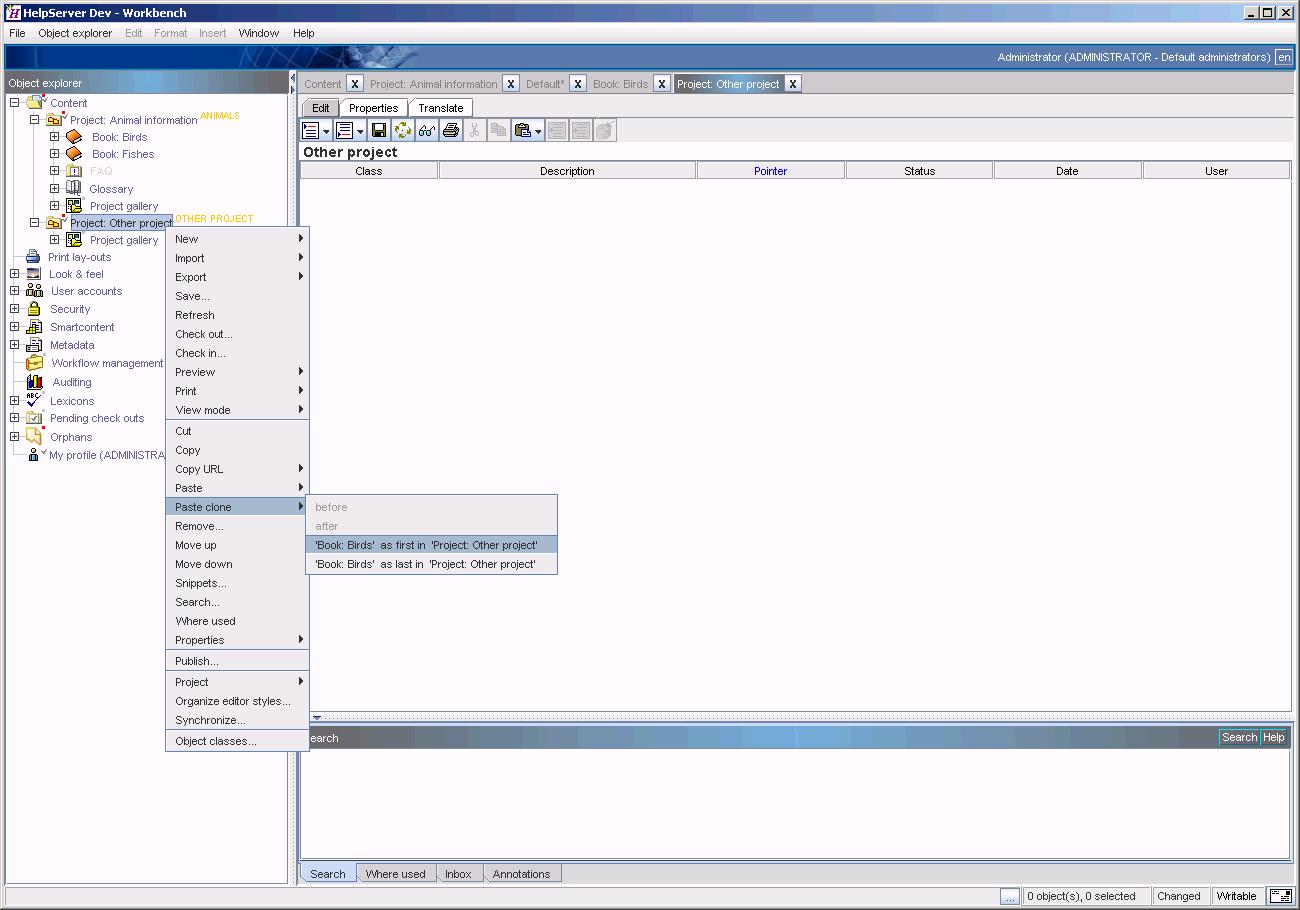 Cloning in a folder with another security profile
But when someone tries to clone it in 'Other project' then a message box notifies him that he is not allowed to do so.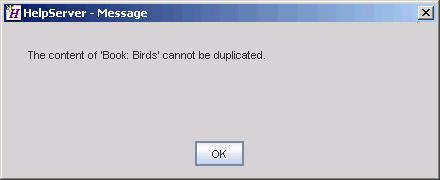 Cloning not allowed