HelpServer's content management concept is based on two content objects: folders and topics.
A folder is a node in a structure such as 'library', 'book', 'chapter ', 'customers', or 'documents'. A folder is a container to hold other objects as do folders in Windows Explorer. A folder also reflects a level in a table of contents.
A topic is an object that holds the actual content which can be text or files that contain images, sound, video, etc. Normally, HelpServer topics are short and are not really structured pieces of content.
You can find these objects as tree nodes under the 'Content' root object on the left pane of the Workbench. Depending on what you select in the tree on the left one of the following editors will appear on the right.
| | | |
| --- | --- | --- |
| • | A folder editor to see and change the details of the objects in a selected folder. | |
The folder editor
| | | |
| --- | --- | --- |
| • | An integrated text editor to process a selected topic's content. | |
The Workbench has full editing capabilities that permits you to modify your topics. You do not need another text processor. This editor operates on the right pane of the Workbench window the moment you select a topic on the left pane.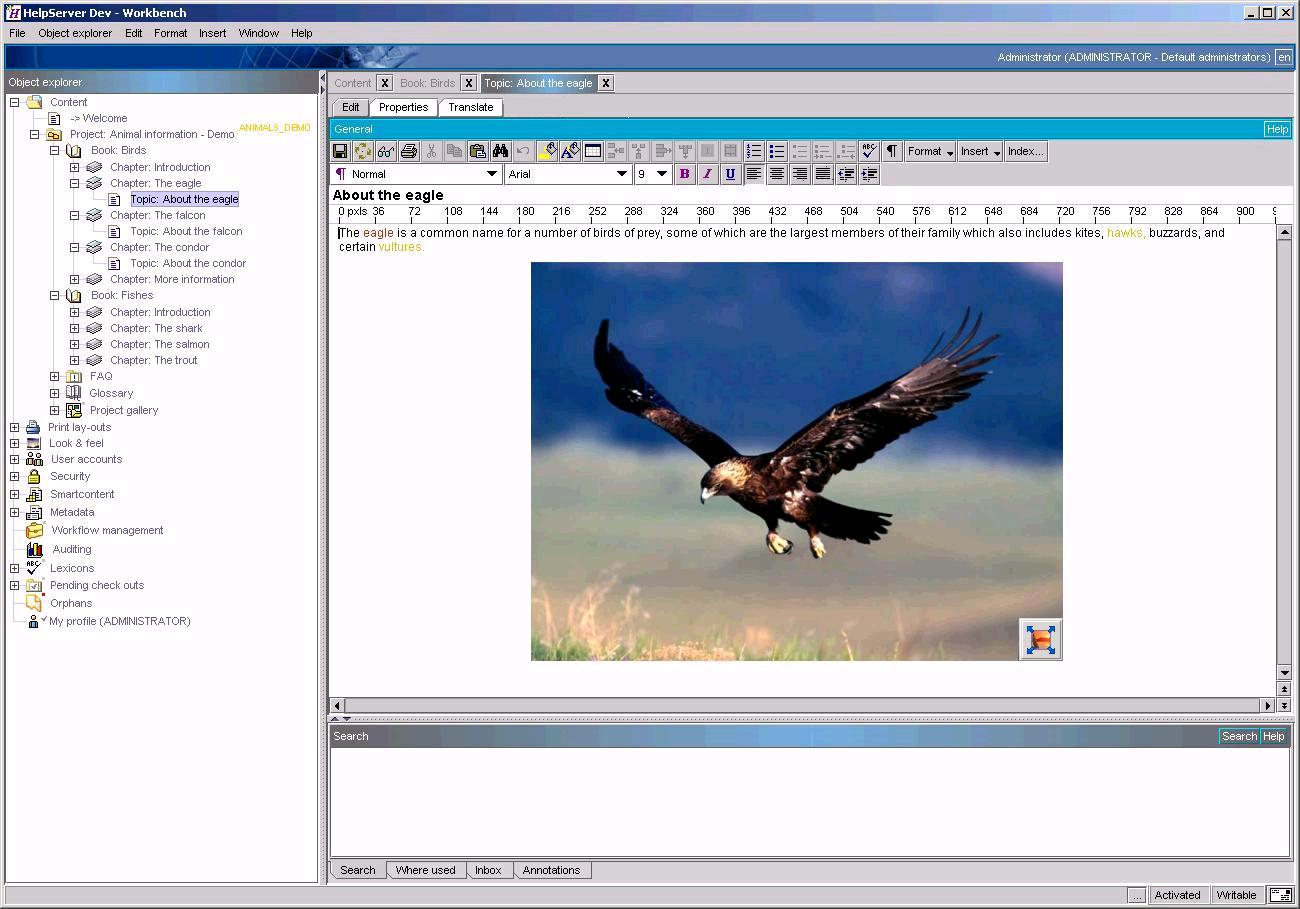 The Workbench's integrated text editor
You create a content structure under 'Content' by means of 'folders in folders' and 'topics in folders'. This structure is shown as a tree view on the left pane of the Workbench. To add the actual content, select a topic in the tree and type the text on the pane on the right.
Just keep in mind that you cannot edit the objects directly in the tree on the left pane. But you can perform numerous other functions in the tree by right-clicking the mouse on a node and popping up the menu as demonstrated in the next image.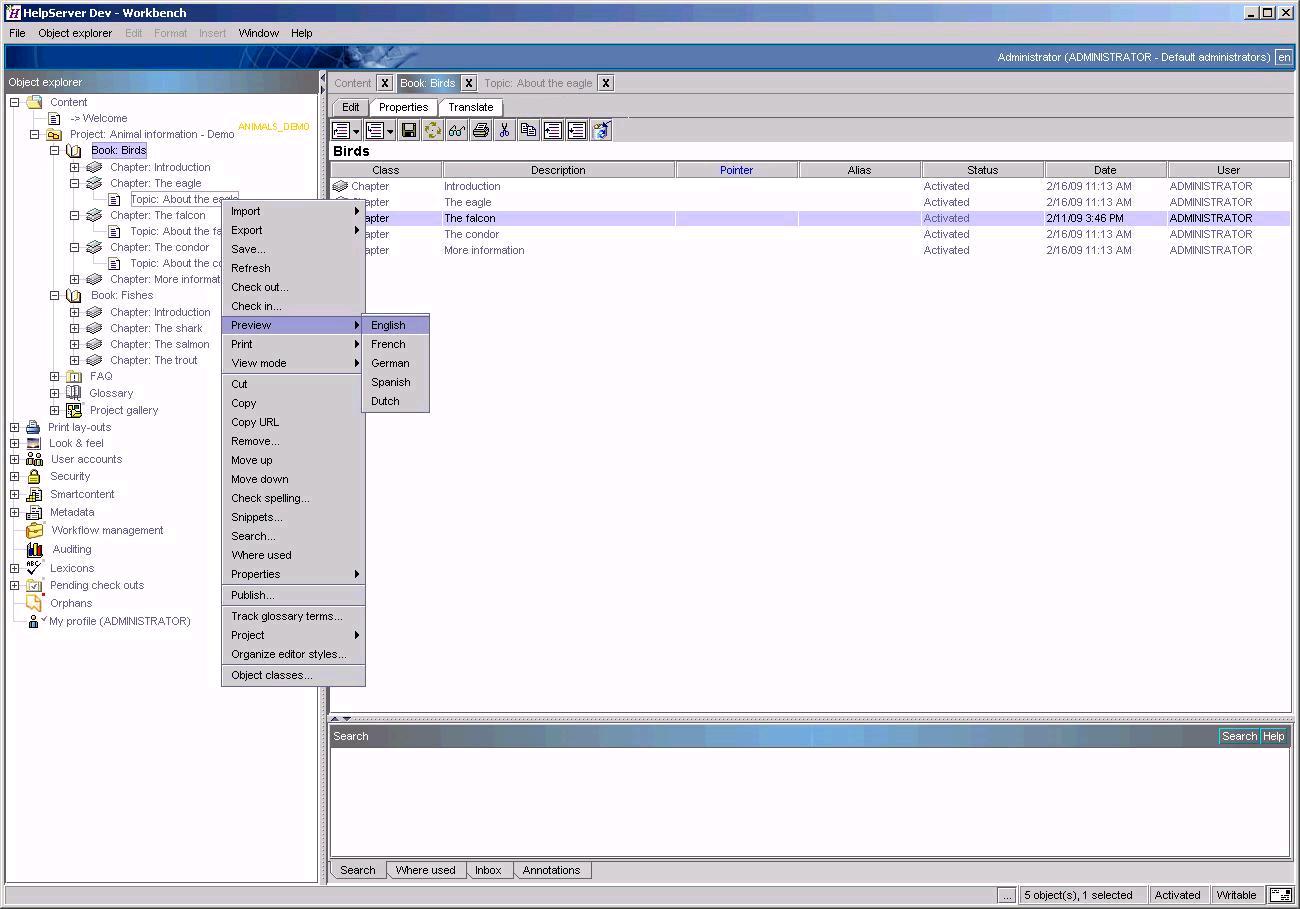 The functions of a tree node