The description is the object's title. We prefer to use the term 'description'. It is used to recognize the object and to select it in overviews and tree views. So, it is important to specify a clear description that distinguishes the object. The description is also included in translation jobs.
Changing a description is done in the following way.
You select the object in the tree on the left. Its content is shown on the right pane. Depending on whether you select a folder or a topic object you will see respectively the folder editor or the topic editor on the right. The entry field on top of both the editor panes allows you to over type the description.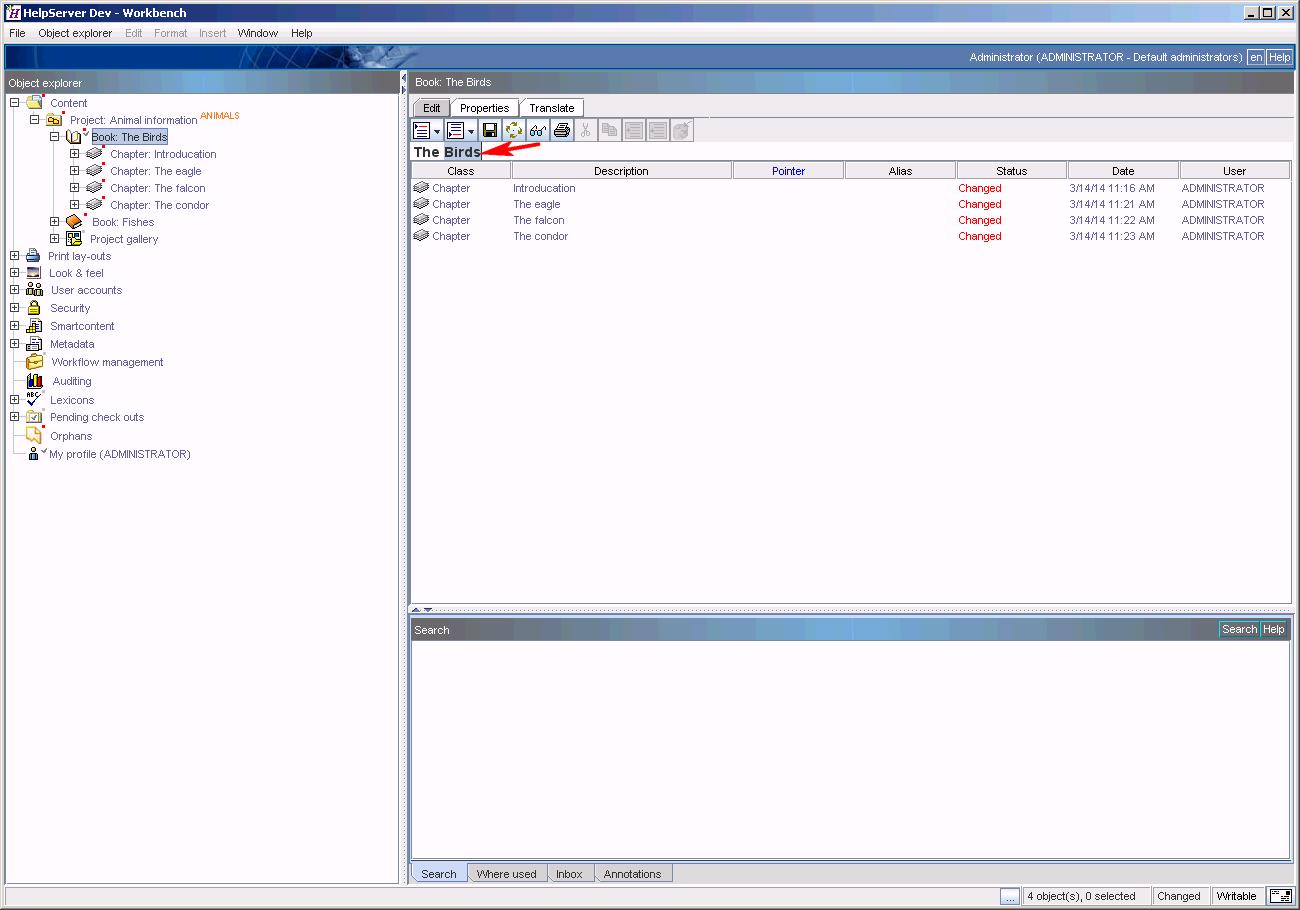 Changing a folder description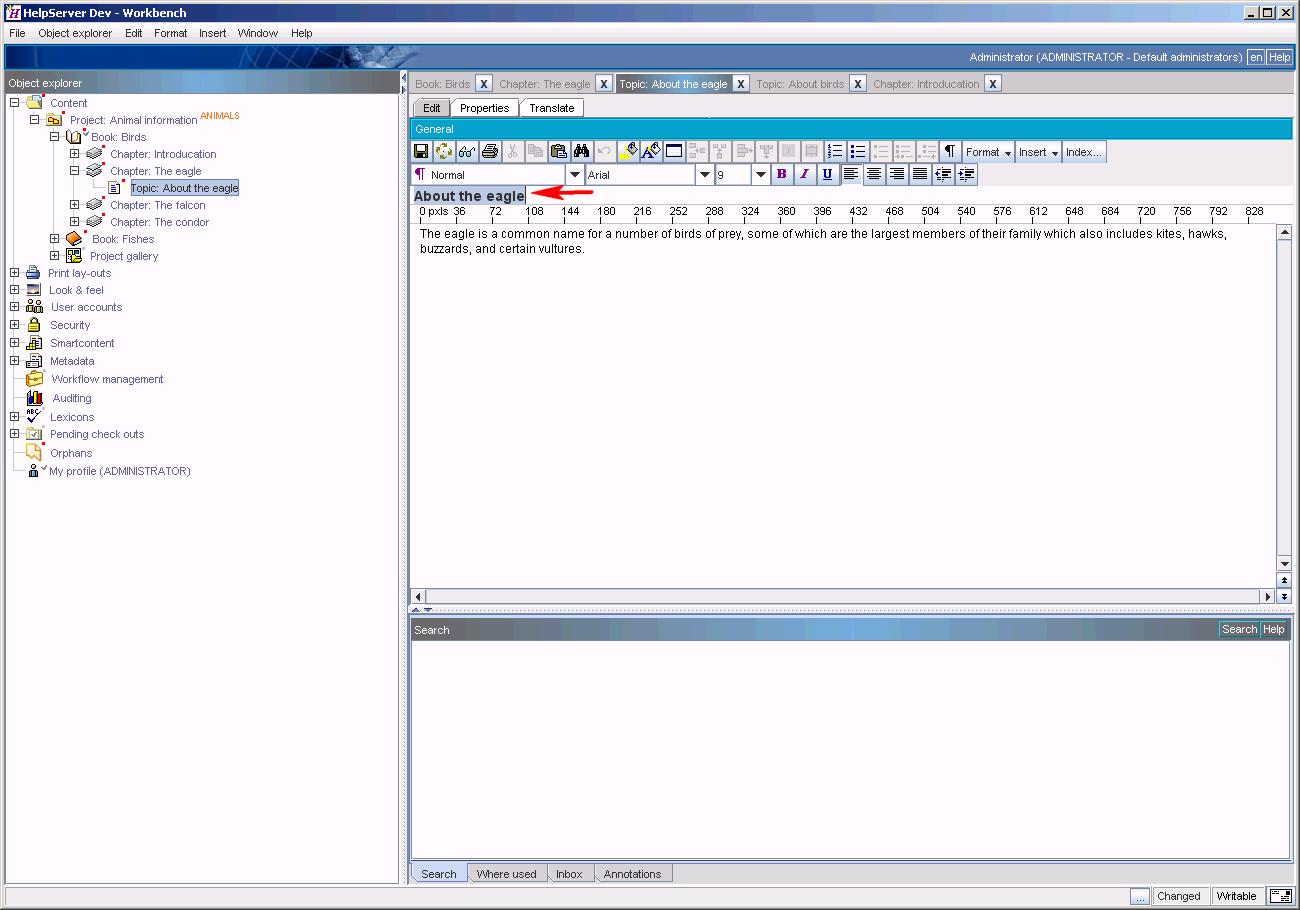 Changing a topic description
The changes are reflected in the tree pane on the left while you type. Each object should have a description. You cannot clear the entire entry field.