Each content object has a set of properties that determine the security, the dynamic behavior, the look and feel, the notification, the auditing, etc. Step by step you will learn more about these properties, how to use them and the way to assign them. Most of the time authors will not have to deal with the properties of a content object. Those properties could be assigned automatically while adding or importing new objects. In some cases the author could be prompted to choose a property the moment he is adding a new object. For example in the next image the author can select a print layout-out for his new book.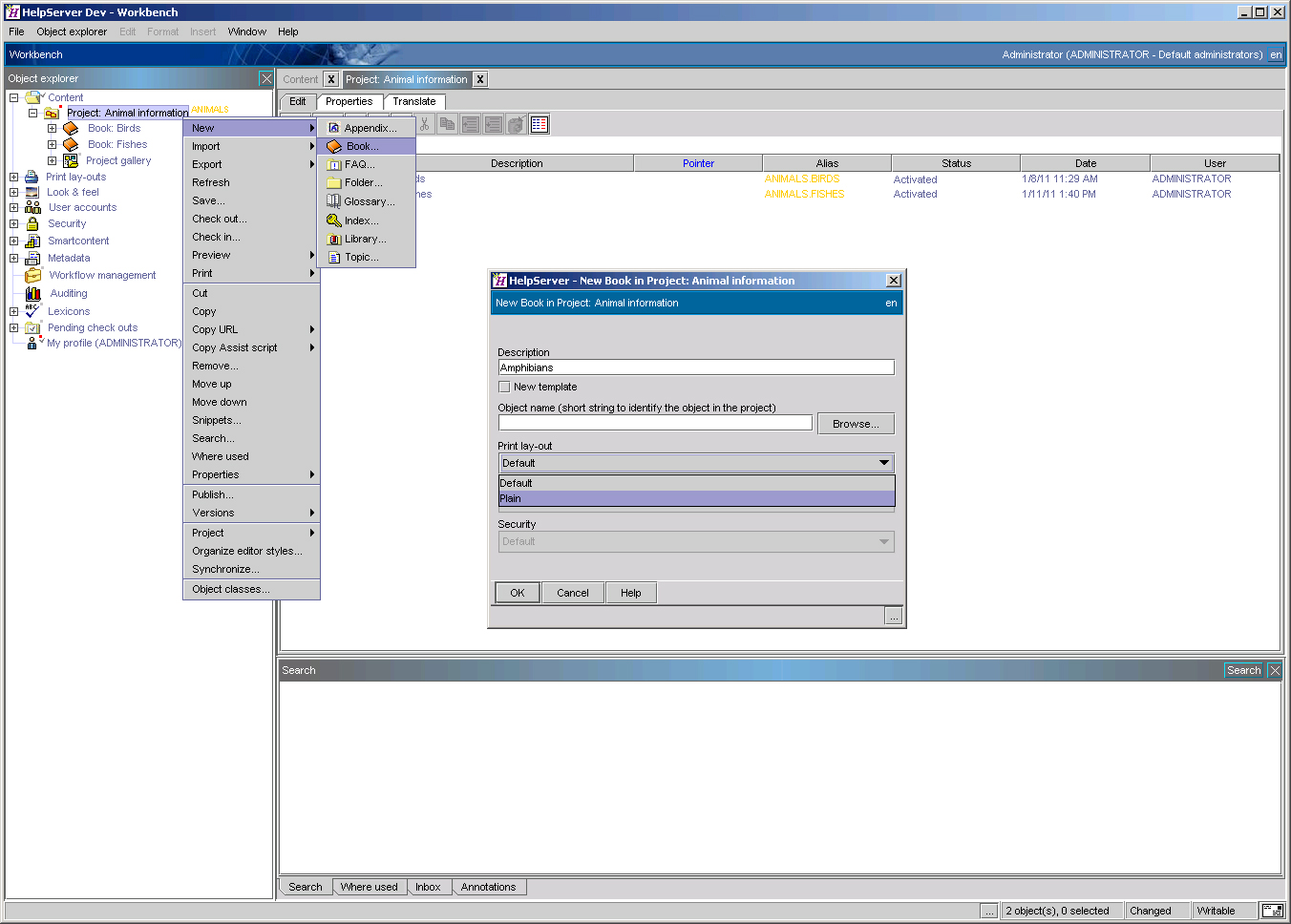 Selecting a property for a new object
Which property an author can choose, the selection lists from which to choose and whether the choice is optional or mandatory is determined by the administrator the moment the blueprints of the content structure in a project are defined.
If the author is authorized he can see and change the properties by clicking on the 'Properties' tab on the right pane. The security determines which property he is allowed to change. If nothing can be changed, then the 'Properties' tab is disabled. The next image is a book for which all properties can be changed, but this is rather exceptional.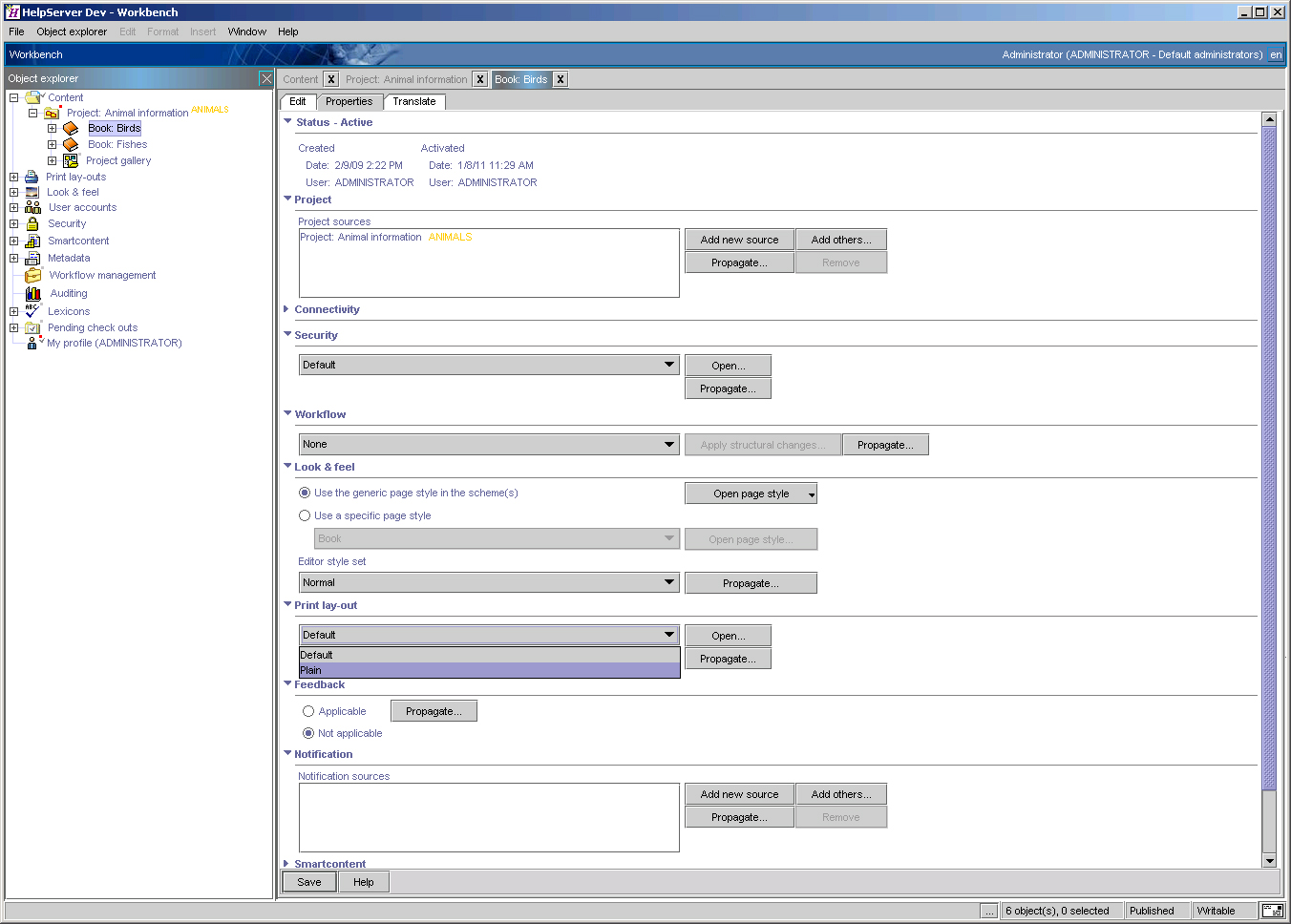 The properties of a content object
The details of all these properties are explained in