A fast and convenient way to temporally prevent the users from accessing a piece of content is to disable its reference in its containing folder. A disabled reference excludes the related object when printing, viewing, or exporting its containing folder. It is not a mean to completely shut down the access to the content object. The enabled state is a property of the reference to the content object and not of the content object itself. This means when the same content object occurs in another folder and it is not disabled there, people can still access it.
Disabling is done by popping the content object's menu and deselecting the 'Properties > Enable' sub item.
Disabling a content object
You can also perform this function on the table on the right. Disabled objects are shown in a light gray color in both the tree and the table.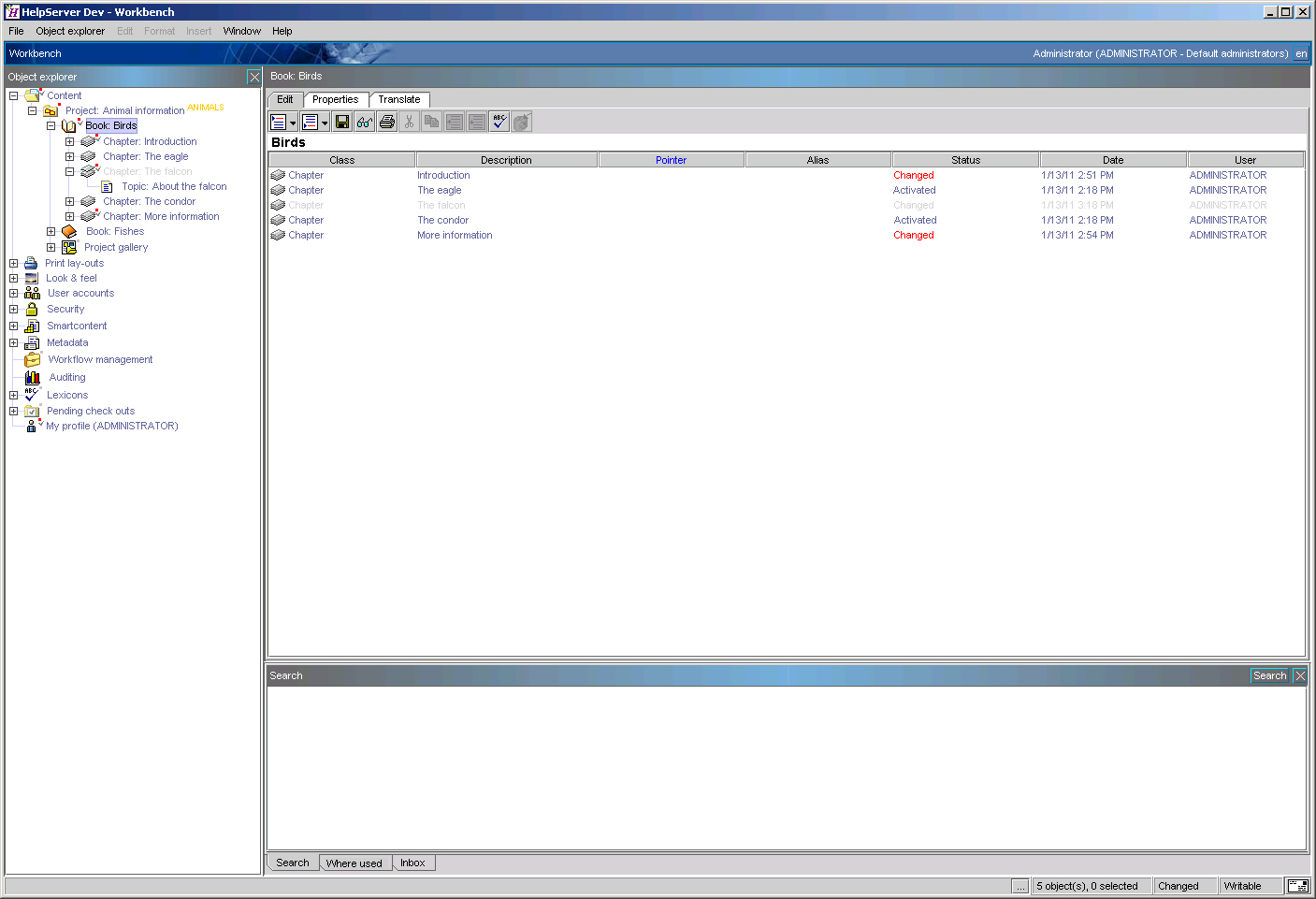 A disabled content object
| | |
| --- | --- |
| | When you disable a folder's reference it does not have any influence on its dependants. |