Once all or part of the authoring work in a project is performed you can verify your work. You can run through the objects of the project and re-read and correct things. You can also use the Workbench's 'Preview' function. This function saves all your work and displays the content in your web browser. Then you see the content as people would see it when they access it over the Internet. So, what the authors see with the preview function is what the users will get.
You can use the preview function on each folder or topic by popping up the menu on the node in the Workbench tree. If you are working in a multilingual environment (or with the trial version) then you can choose to preview in one of the supported languages. Of course the content should be available in or translated to that language which is not the case at this point.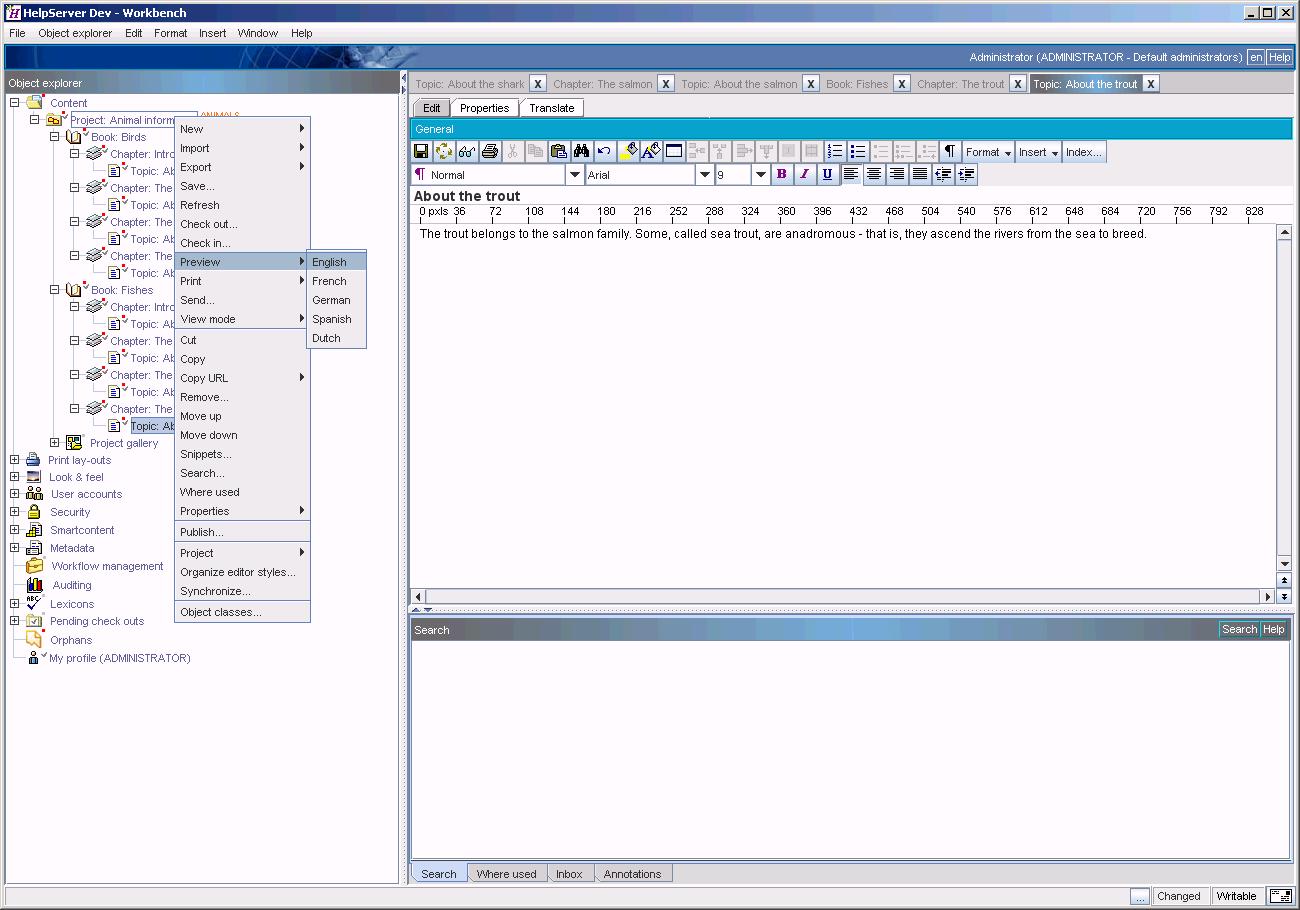 Previewing
To continue with the example, popup the menu of 'Project: Animals information' and select 'Preview > English'. If you have changed objects in this project folder then the 'Save' window will popup automatically to save all your changes in the folder you want to preview along with its dependants.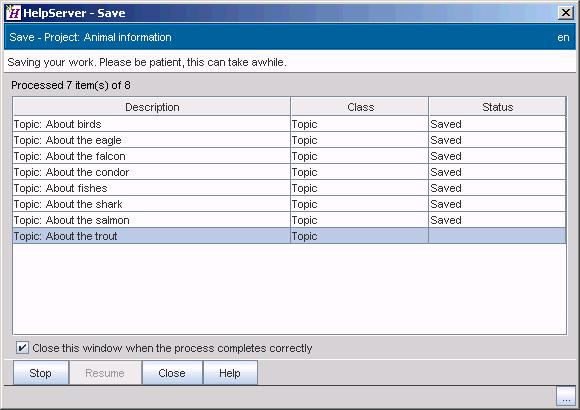 Saving objects in the Workbench
Most of the time your work is saved behind your back. Every now end then 'Save' window will popup prior to the execution of another function. Also when you close the Workbench window, all your work will be saved. You can also invoke the save manually on the popup menu of each tree node. If the tree node is a folder its dependants will be save as.well
As soon as the save is finished your browser will open the folder in a typical tri-pane window as shown in the figure below.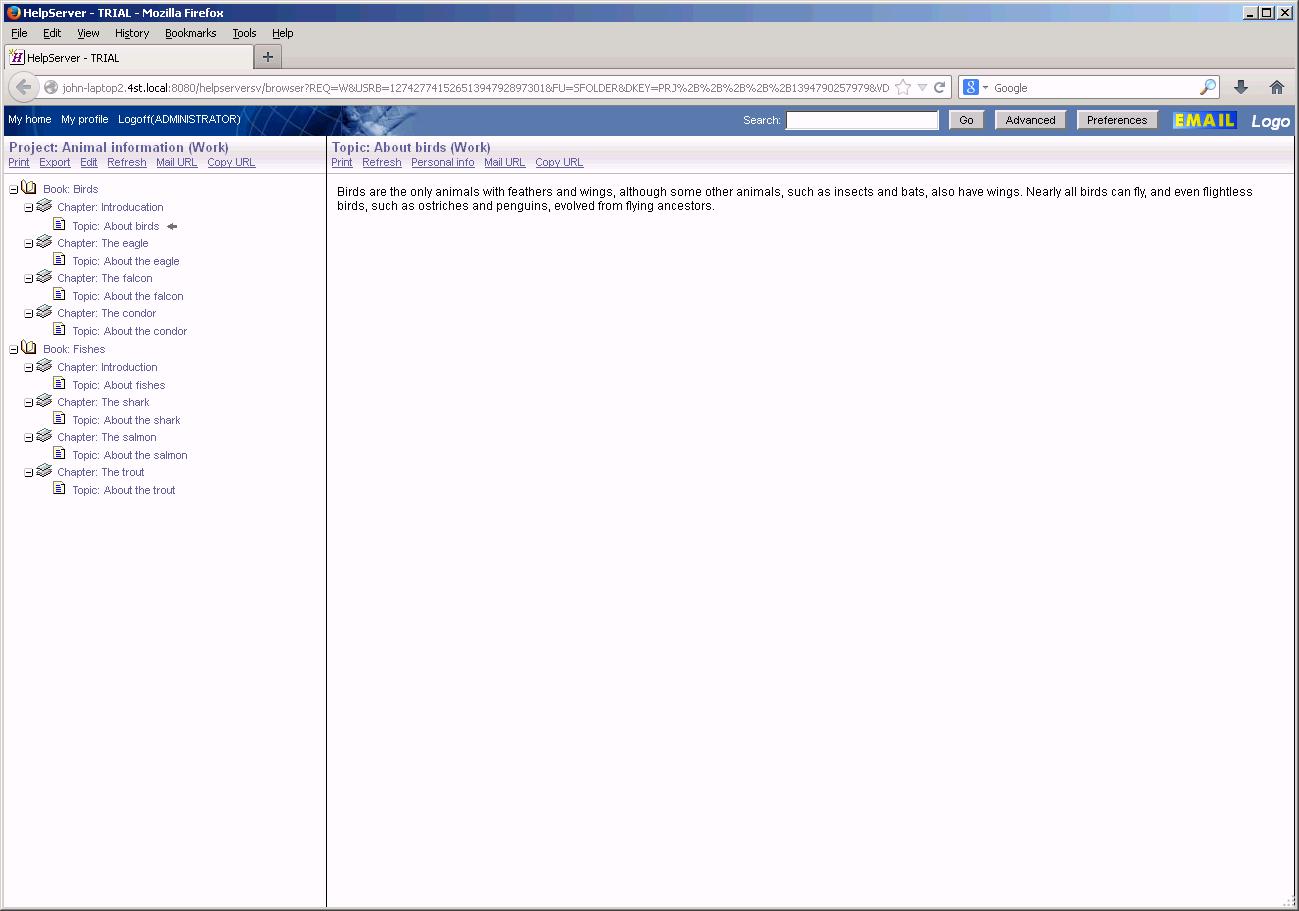 Content shown in the web browser
You can read through the content by expanding the tree and selecting the topics in the left pane. Each time you select a topic the corresponding information will be shown in the pane on the right. The top panes hold hyperlinks and buttons to navigate and to perform actions such as print, refresh, search, etc. The look and feel of this web page can be customized and tailored to your conveniences. The things you can do on a HelpServer web page is described in Using the HelpServer content on the web.