An object always remains at the position it was added in the folder. But you can change this position at all time and the easiest way is to select the folder in the tree, and then select the object in the table. Next, you can use the up

and down

buttons in the toolbar on top of the table.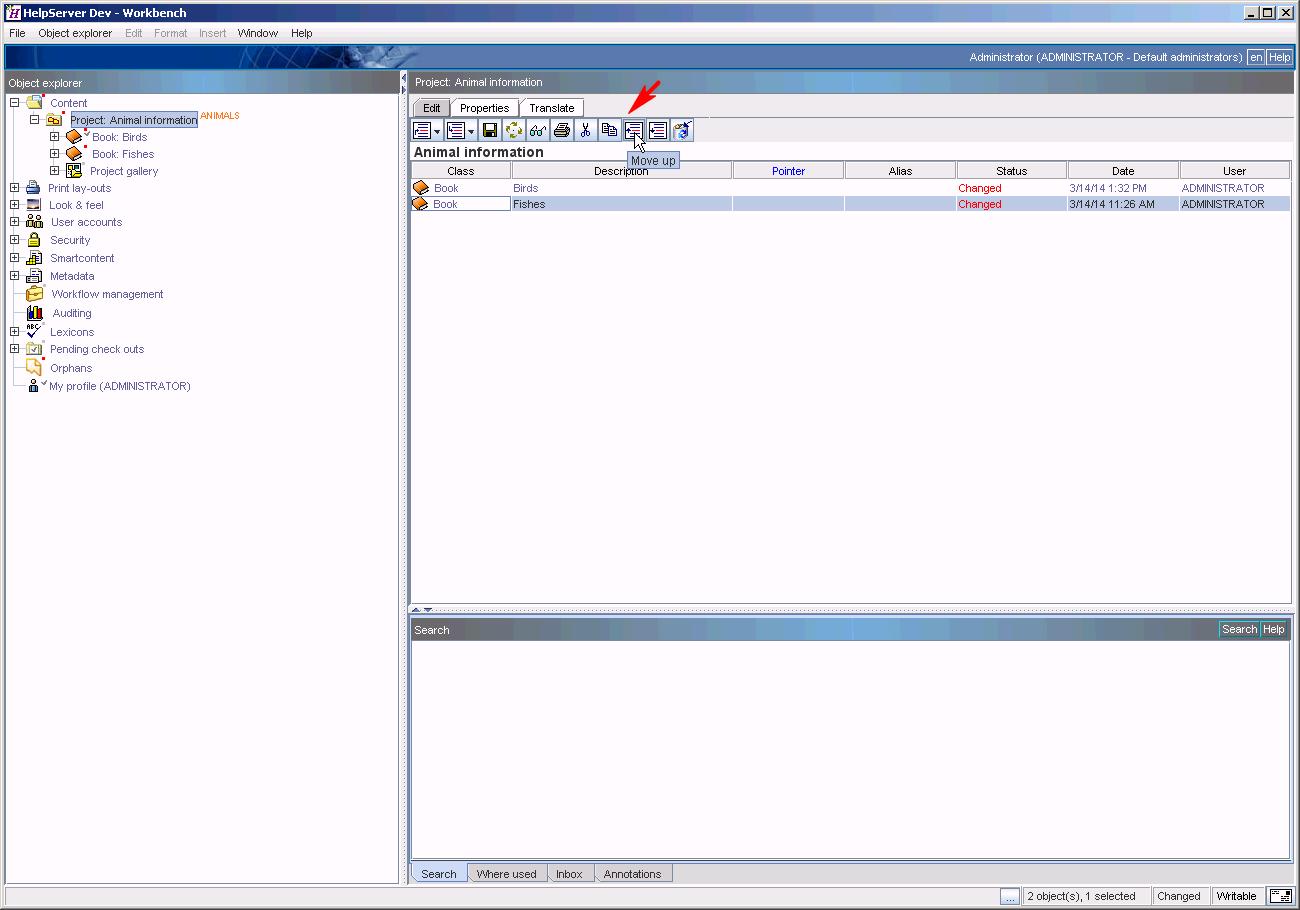 Rearranging objects in the table
You can also perform this function in the tree by popping up the menu on an object and selecting the 'Move up' or the 'Move down' menu items. But you cannot change the sequence of the root items.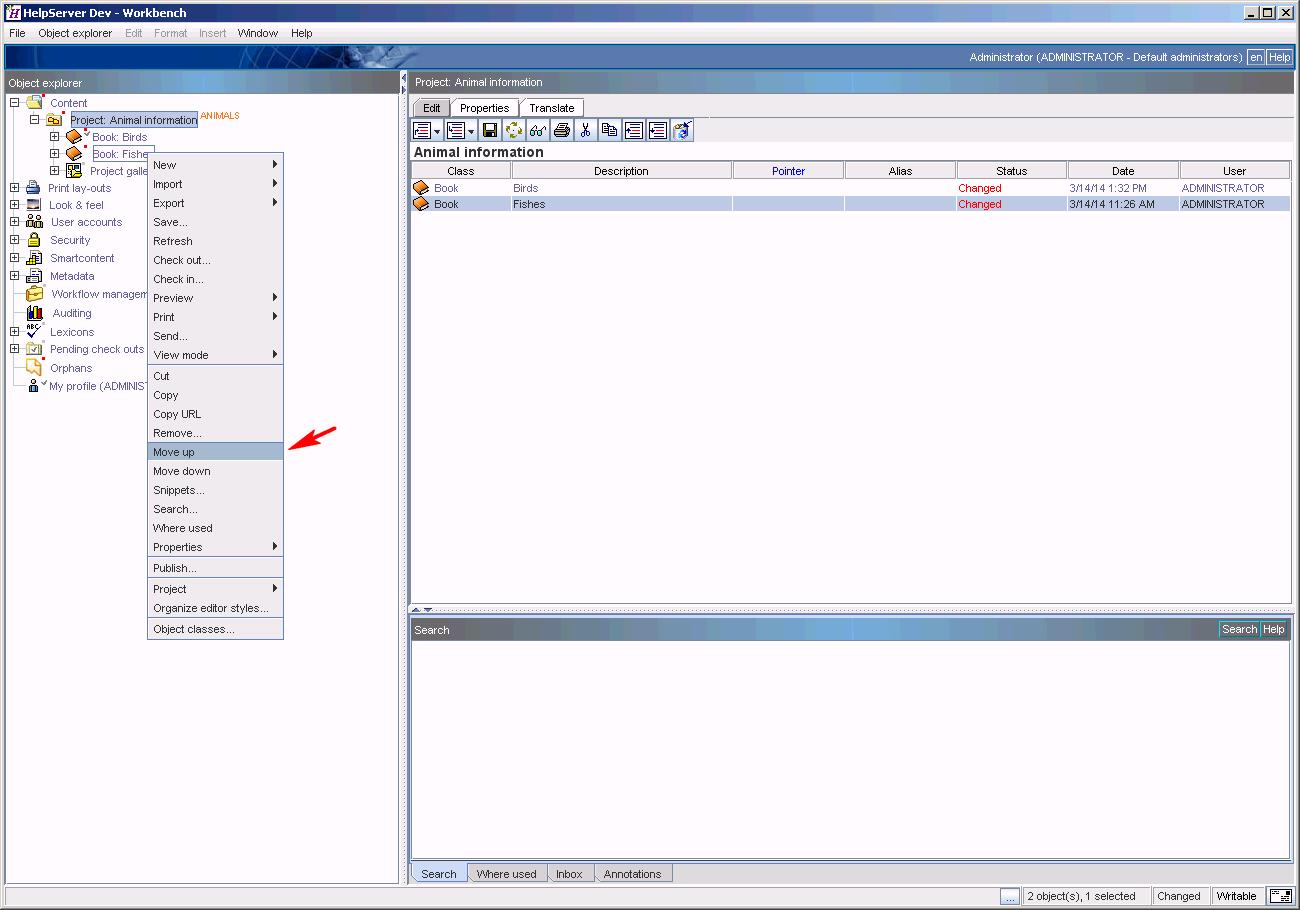 Rearranging objects in the tree
The table on the right also allows you to sort a folder in multiple ways just by clicking on one of the column headings. If the folder is not yet changed then a message will popup asking you to keep the sort order or not.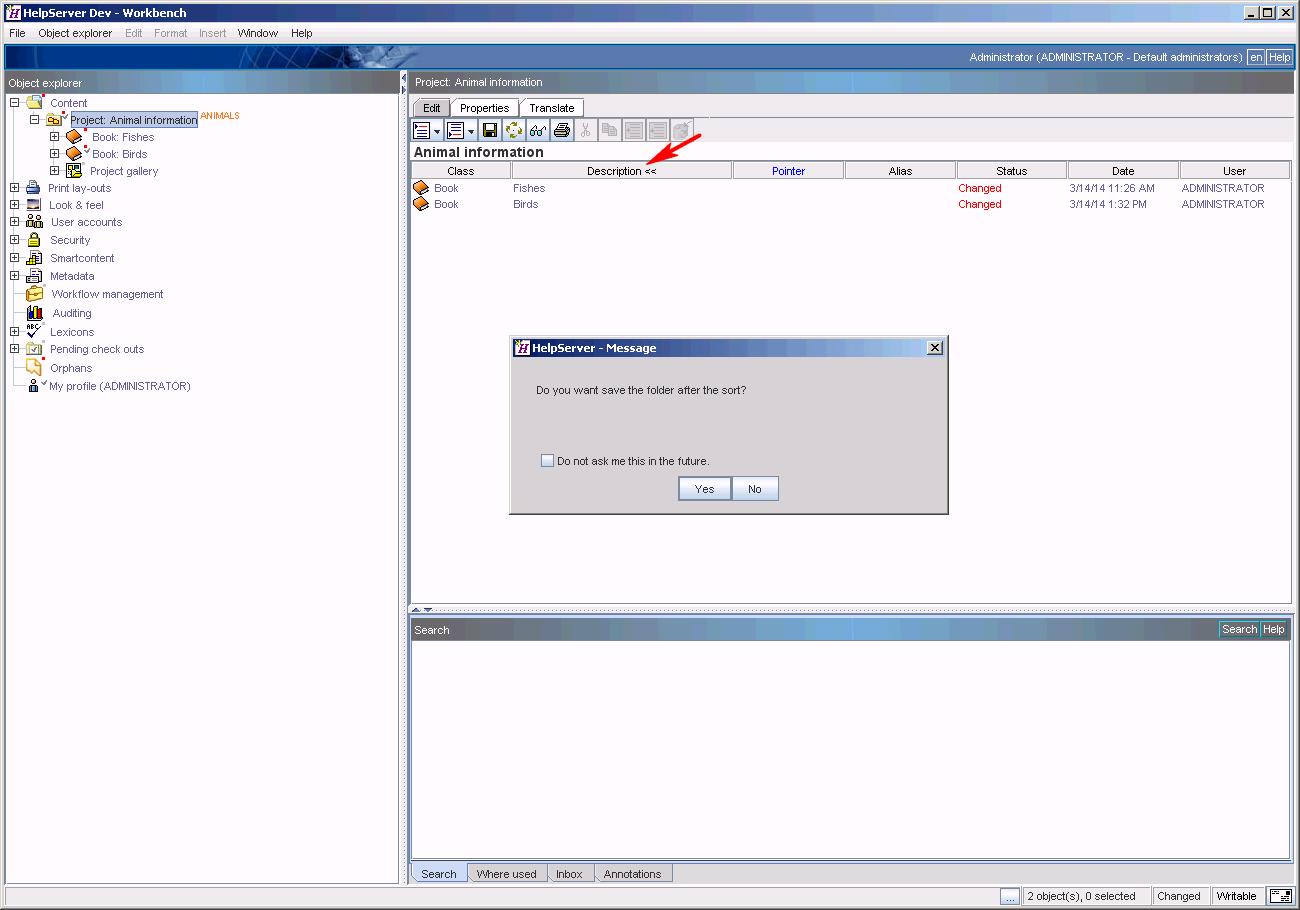 Sorting a folder
Keep in mind that when the folder was already changed, the new sort order will be kept anyway. So, use this function with care, specially in books and chapters where the sequence of the objects matters.