The recovery objects in the local workspace
All objects are saved in HelpServer's central database controlled by the server engine. If the server stops responding changes to objects are stored in recovery objects in a workspace on your local disk the moment you close the Workbench.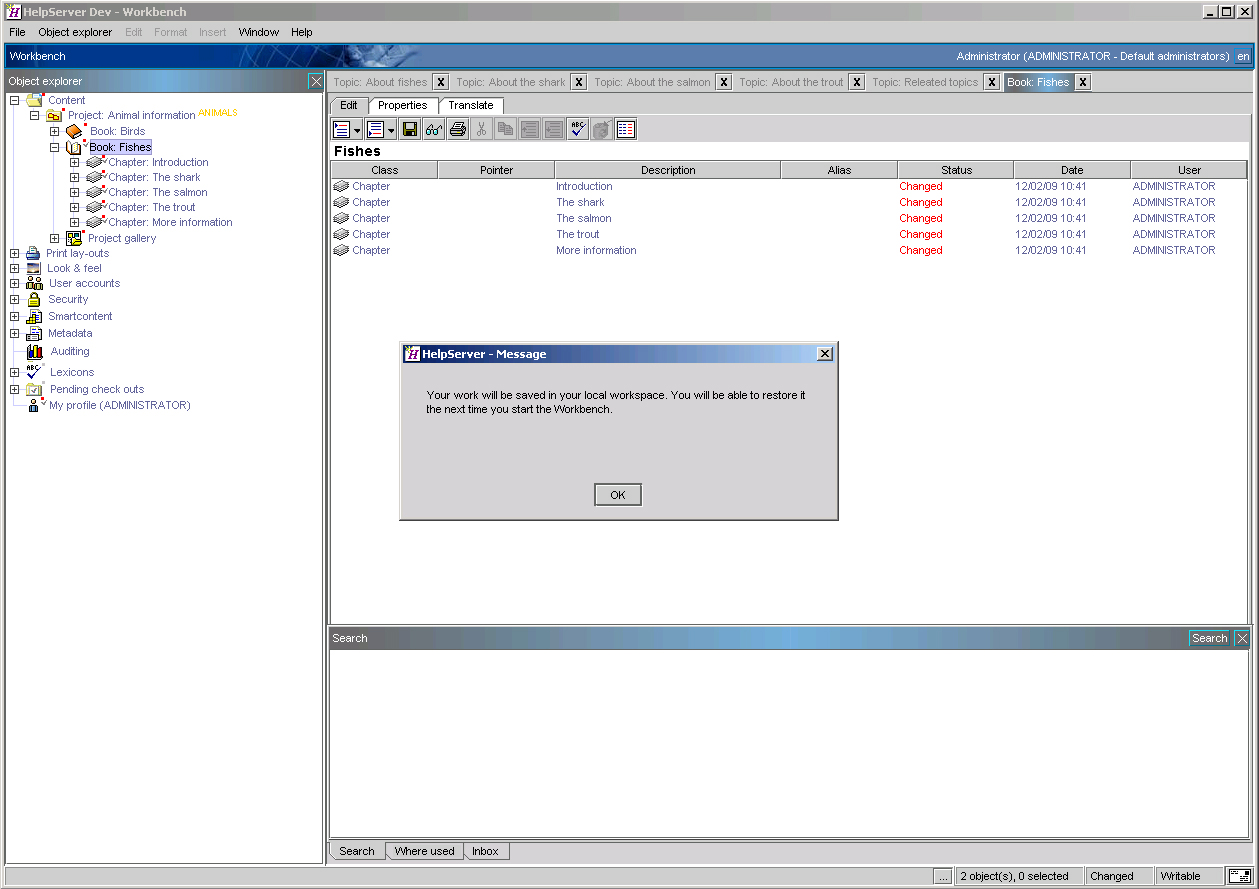 Preserving unsaved changes
If the server is up and running again and you restart the Workbench then you will be able to recover unsaved changes.
The moment you select an object in the tree the recovery object is fetched from the local workspace. If the recovery object is older then the one on the database it is deleted. If not, you can choose to restore it.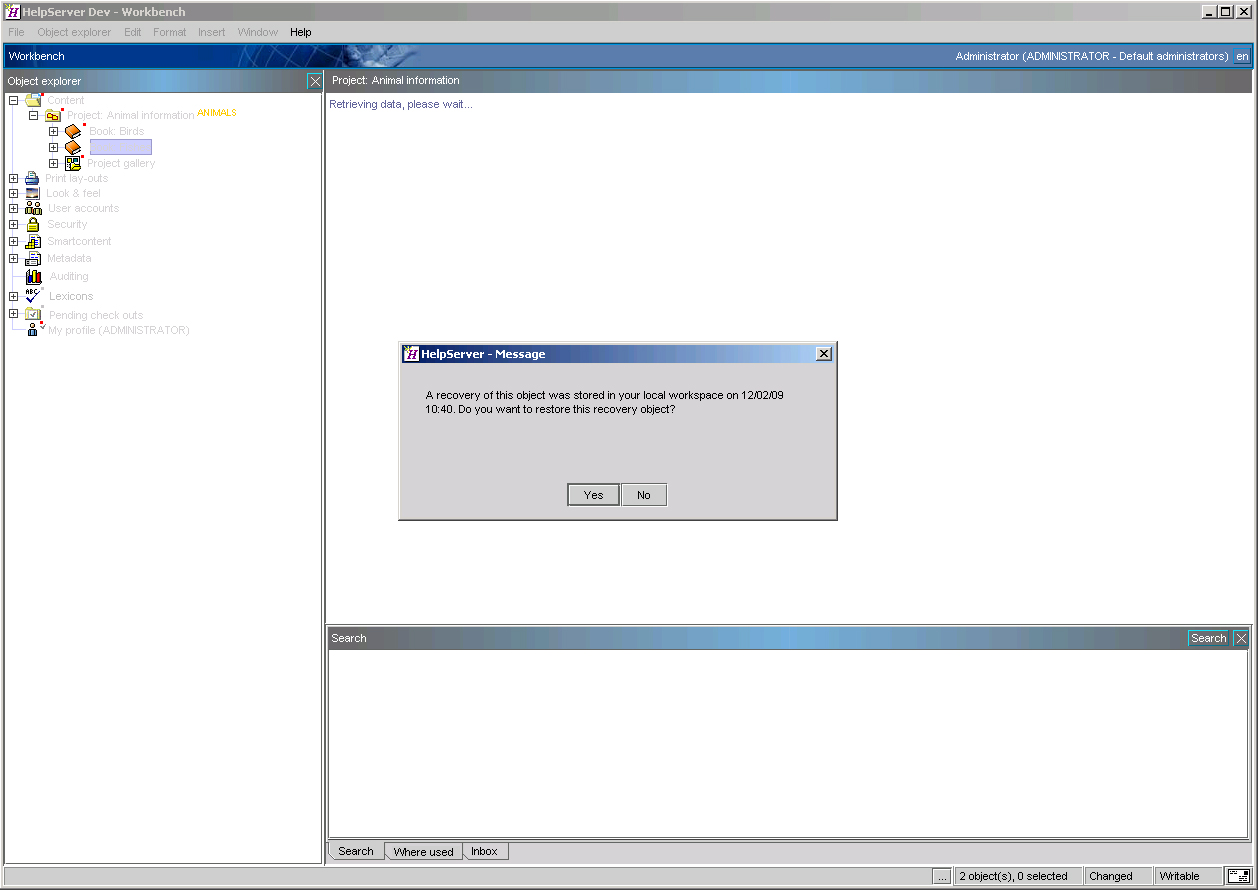 Restoring a recovery object
If you choose to restore the recovery object, it replaces the one in the database the moment you save it. If you choose not to restore the recovery object, it is deleted from the workspace and your unsaved changes are lost.
Synchronizing an entire folder's unsaved work
If the recovery object is a folder you are prompted to synchronize the recovery objects of the dependants with the objects in the database. It is recommended to run this synchronization procedure immediately to entirely restore a folder's unsaved changes in one step.
Synchronizing recovery objects immediately
Recovery objects restored
However, it can be a time and resource procedure since the entire tree and its dependants is scanned.
You can also perform this procedure later on by popping up the folder's menu and selecting 'Synchronize' as demonstrated in the next image.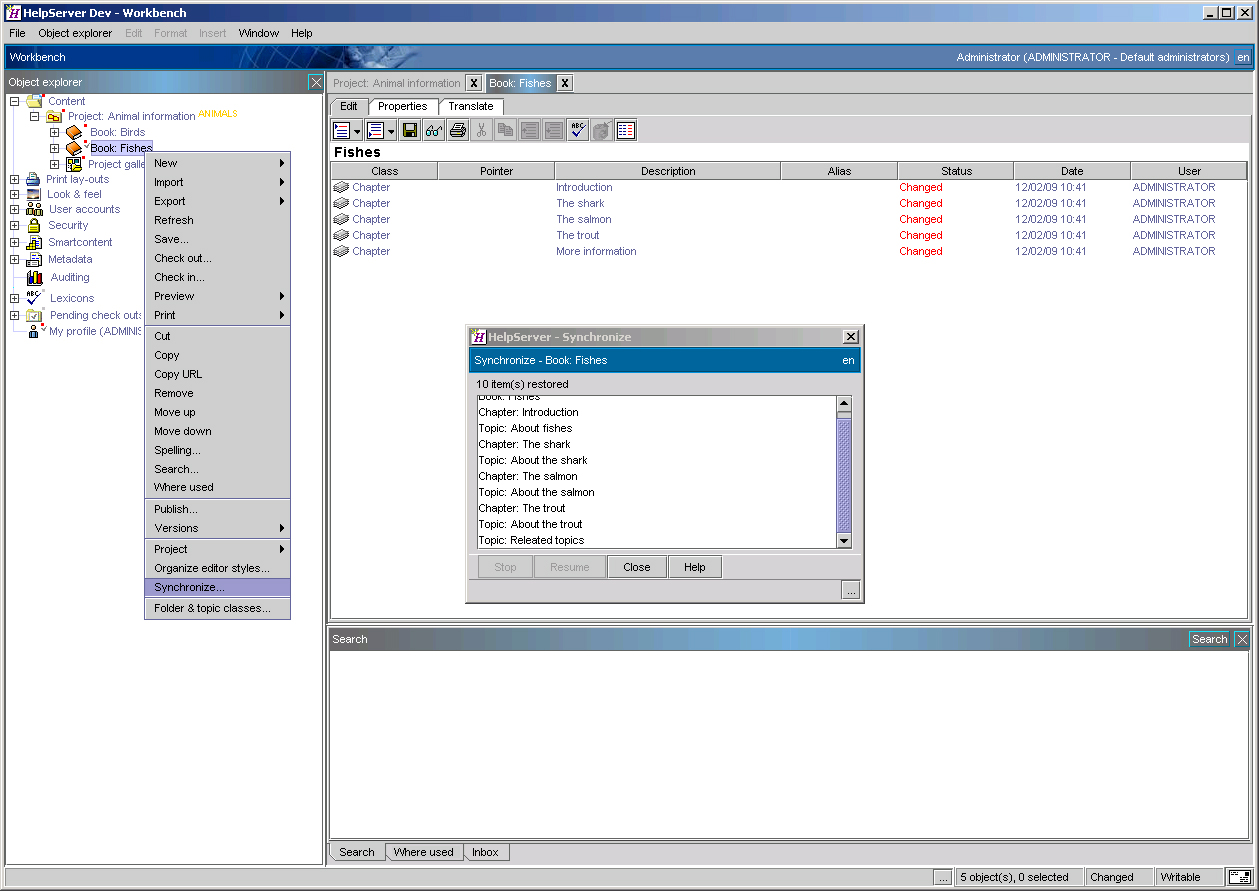 Synchronizing recovery objects later
If you do not run a restored folder's synchronization procedure you have the ability to restore the unsaved changes by selecting the folder's dependent objects in the tree one by one. Each time a recovery object is detected you will have the option to restore it or not.
The auto save feature
The workbench is also equipped with an auto save feature. When the auto save feature is turned on, the changes you make are saved at set intervals in the workspace. The workspace contains your changes up until the last auto save time. For example, if you set the auto save to run every five minutes, you don't lose more than five minutes of work.
The auto save feature is turned on in your Workbench profile.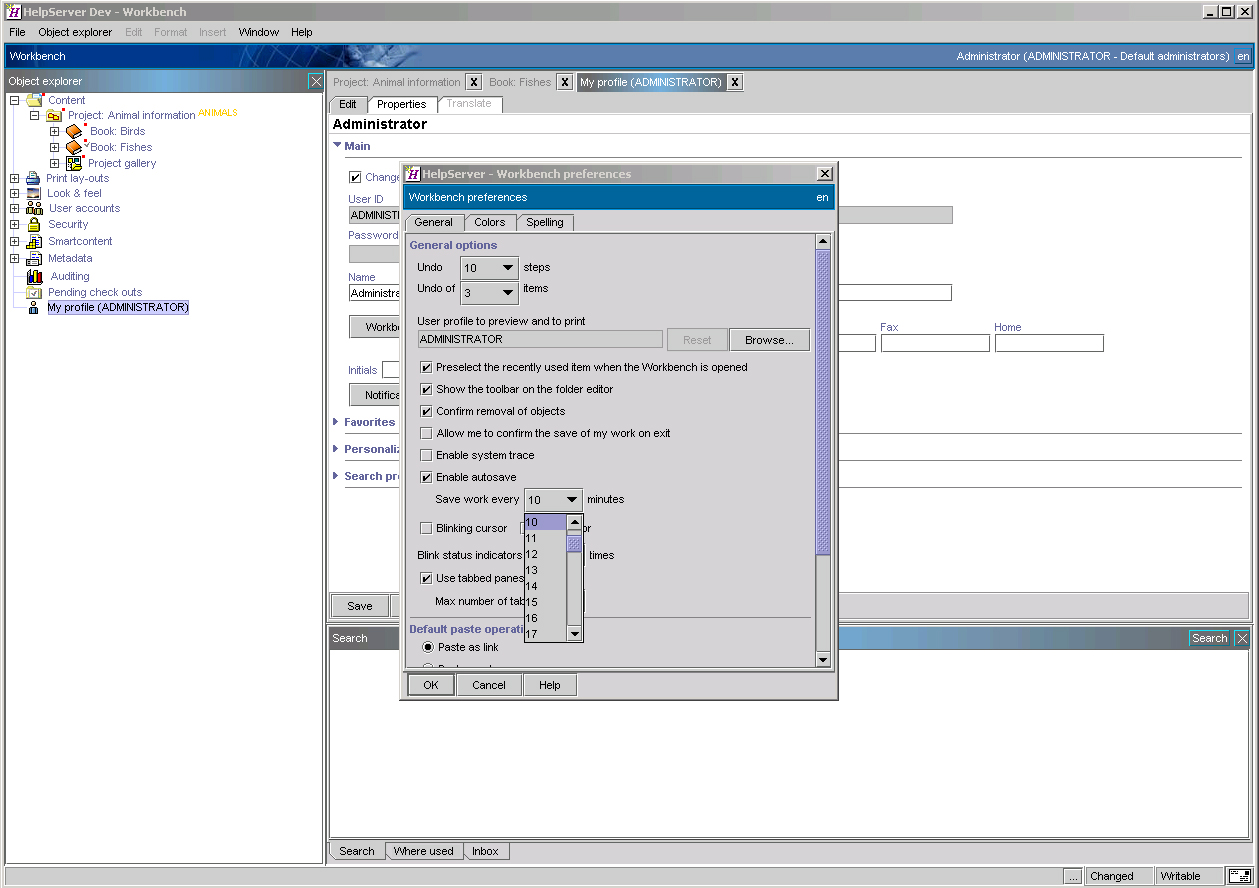 The auto save option in the Workbench preferences