A HelpServer folder does not contain content objects, it contains a reference to the content objects. A content object has properties. Besides these properties a content object's reference in a folder has some properties as well. These influence the way the content object behaves in the folder, so the reference properties are not part of the object, they are part of the folder. The usage of these properties will be explained step by step in the next chapters.
If you popup the menu on an object in the table editor on the right pane then the reference properties can be seen under the 'Properties' sub item. The security of the object determines if you are allowed to change these or not.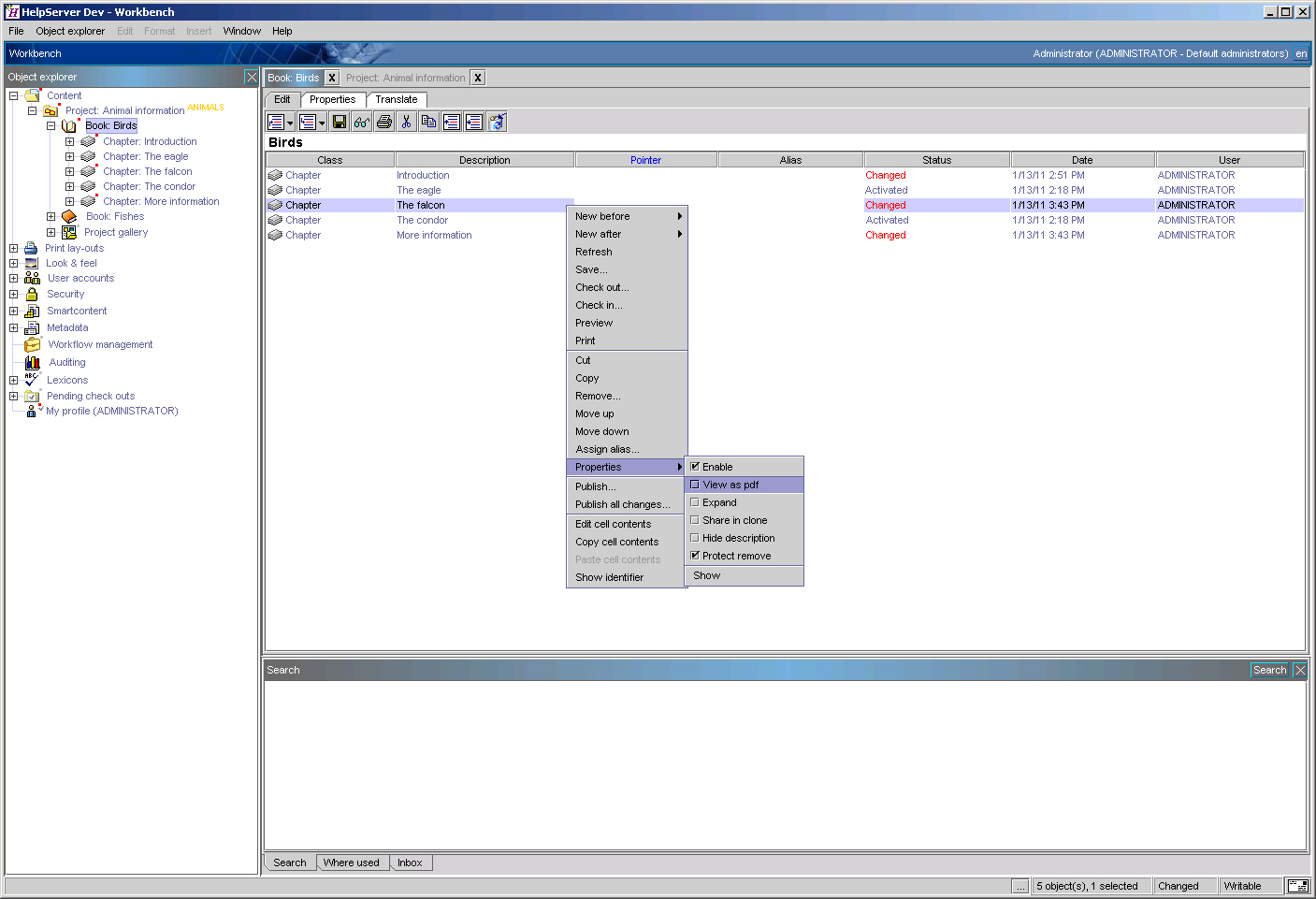 Showing the reference properties in the table editor
The table editor can also show all the reference properties in additional columns. To obtain this, popup the menu and select 'Properties > Show'.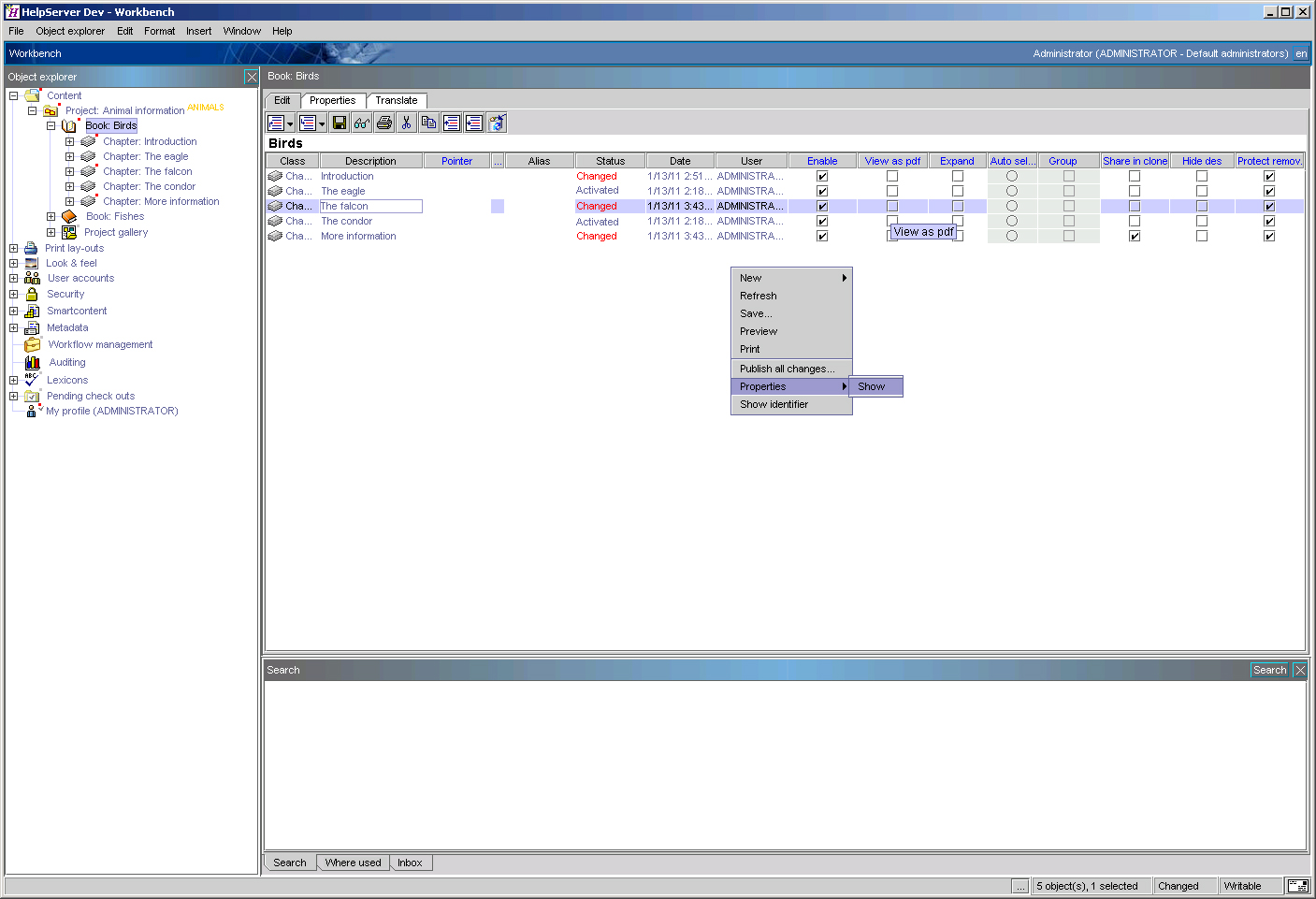 Showing the reference properties
All reference properties have a blue column heading while the actual content object properties have a black column heading. Also the 'Pointer' field is a reference property. Because it is used frequently it is visualized all time.
You can also see and change a reference's properties by means of the 'Properties' menu item in the popup menu on an object in the tree as in the next image.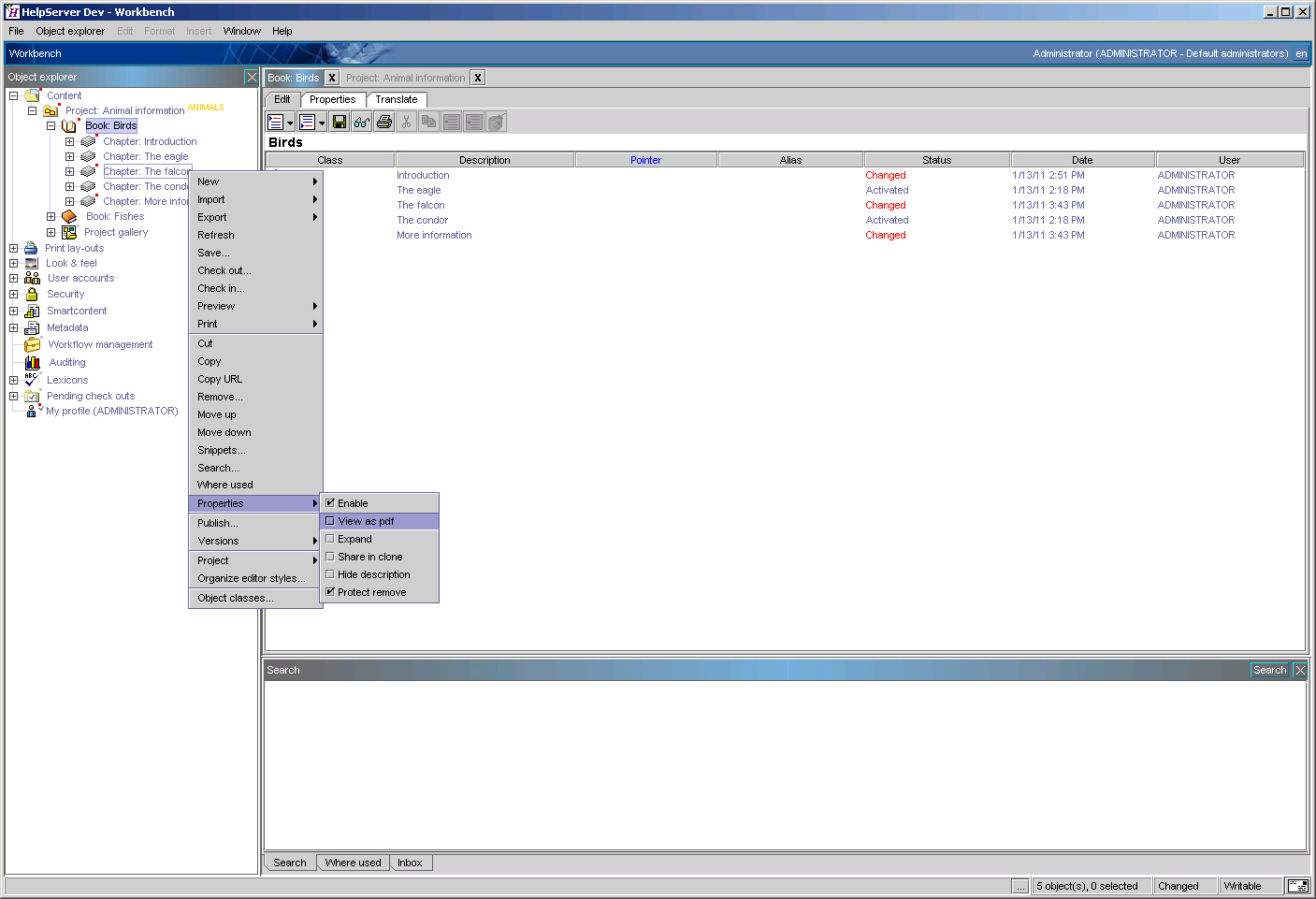 Changing the reference properties in the tree
The reference properties are assigned by default when adding new objects. Some of these defaults can be determined by the administrator when the blueprints of the content structure in a project are defined.