In case your work is scattered around over an entire project and you might wonder which objects have changed and need to be published again you could launch the publish function at a higher level in your content, the publish function will only process the changed objects. However, a more convenient and less resource consuming approach would be to use the Workbench search function which allows you to search for changed objects.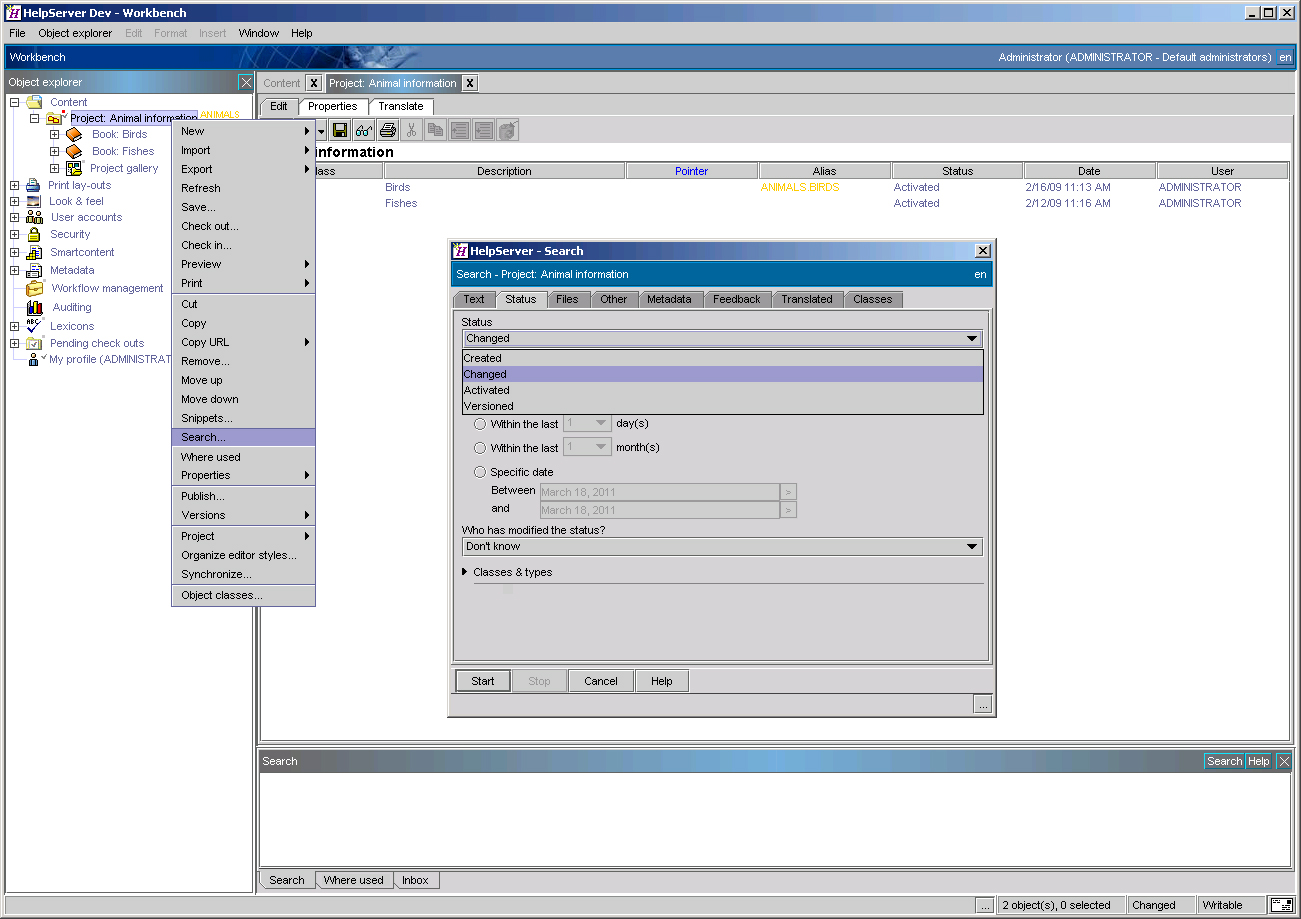 Searching for changed objects
Just popup the menu of the project folder and select 'Search'. Select the 'Status' tab on the window that opens and select the 'Changed' status. Click 'Start' to initiate the search process. The found objects will be listed in the search pane on the bottom of the Workbench.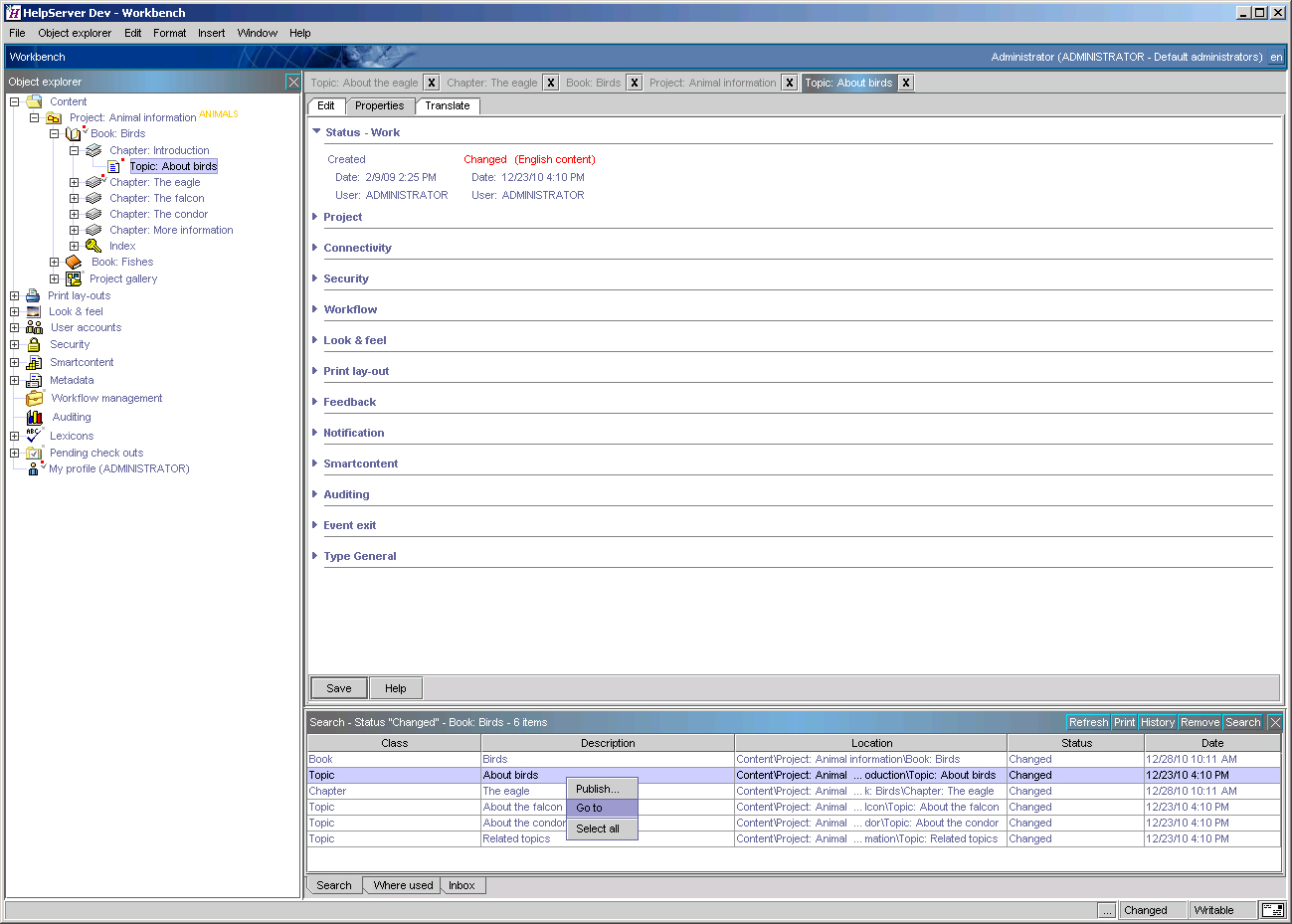 Changed objects found
You can locate the object in the tree by double clicking on an item in the result list. If you popup the menu you can also use the 'Go to' function. Once the object is located, the 'Properties' tab will be shown so that you can see and check the status.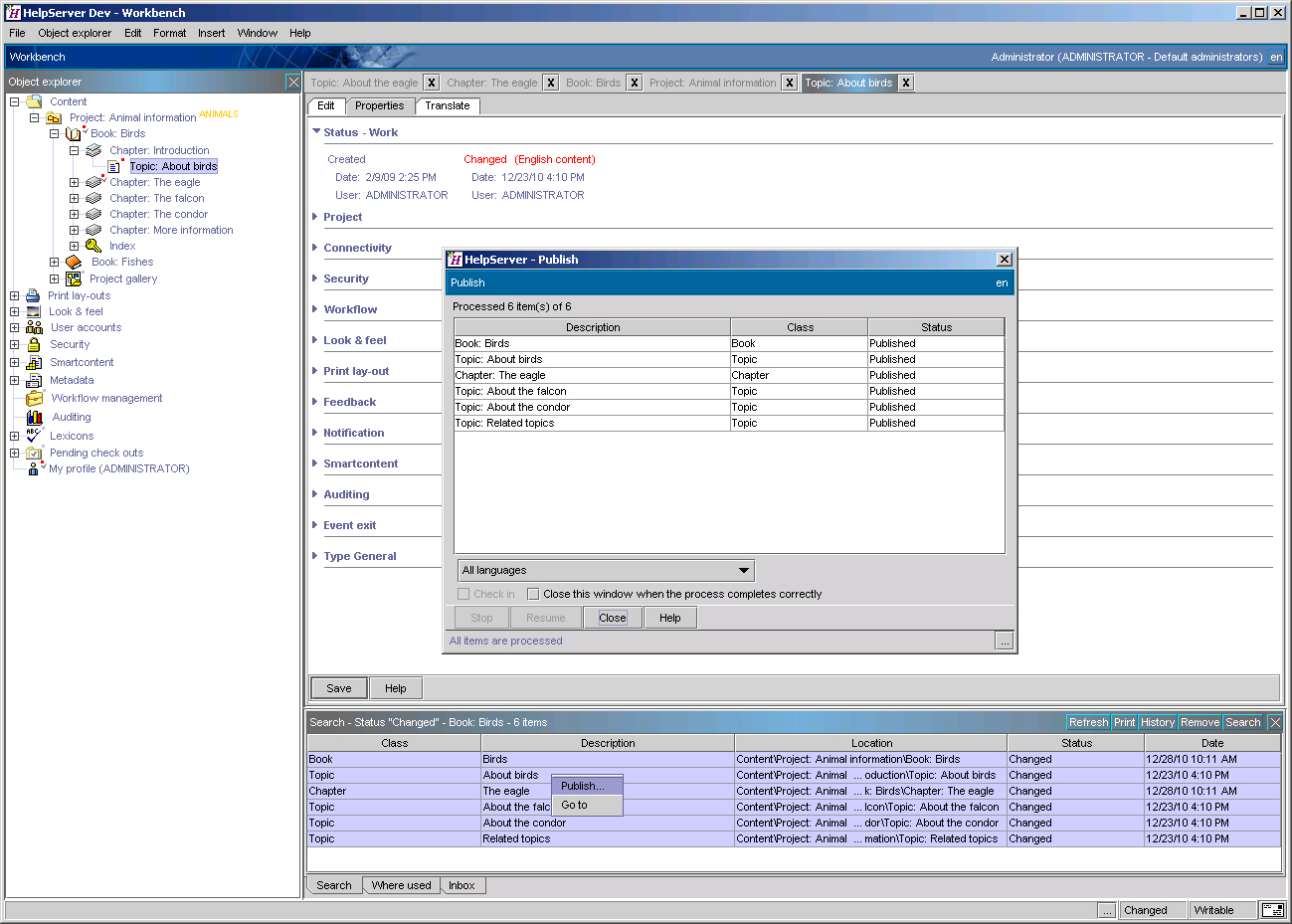 Initiating the publish process from the search result
To publish all or some of the found objects in one run you select all or some of the items in the list, popup the menu and select the 'Publish' function. This will popup the 'Publish' window and you only have to click the 'Start' button to perform the publish of the selected items.