Once the feedback is enabled in a project, people can start adding their comment to the folders and topics. In previous examples we have worked with the user account 'Administrator' to explain how to enable feedback and the related notification. The easiest way to test and simulate the feedback behavior and the related notification would be to continue with a another user account for example the predefined 'Author' account.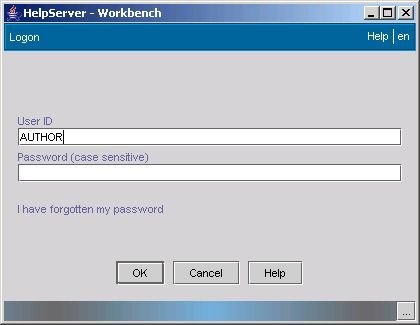 Logging on with user ID Author
So, start another Workbench session with the predefined user account 'Author'.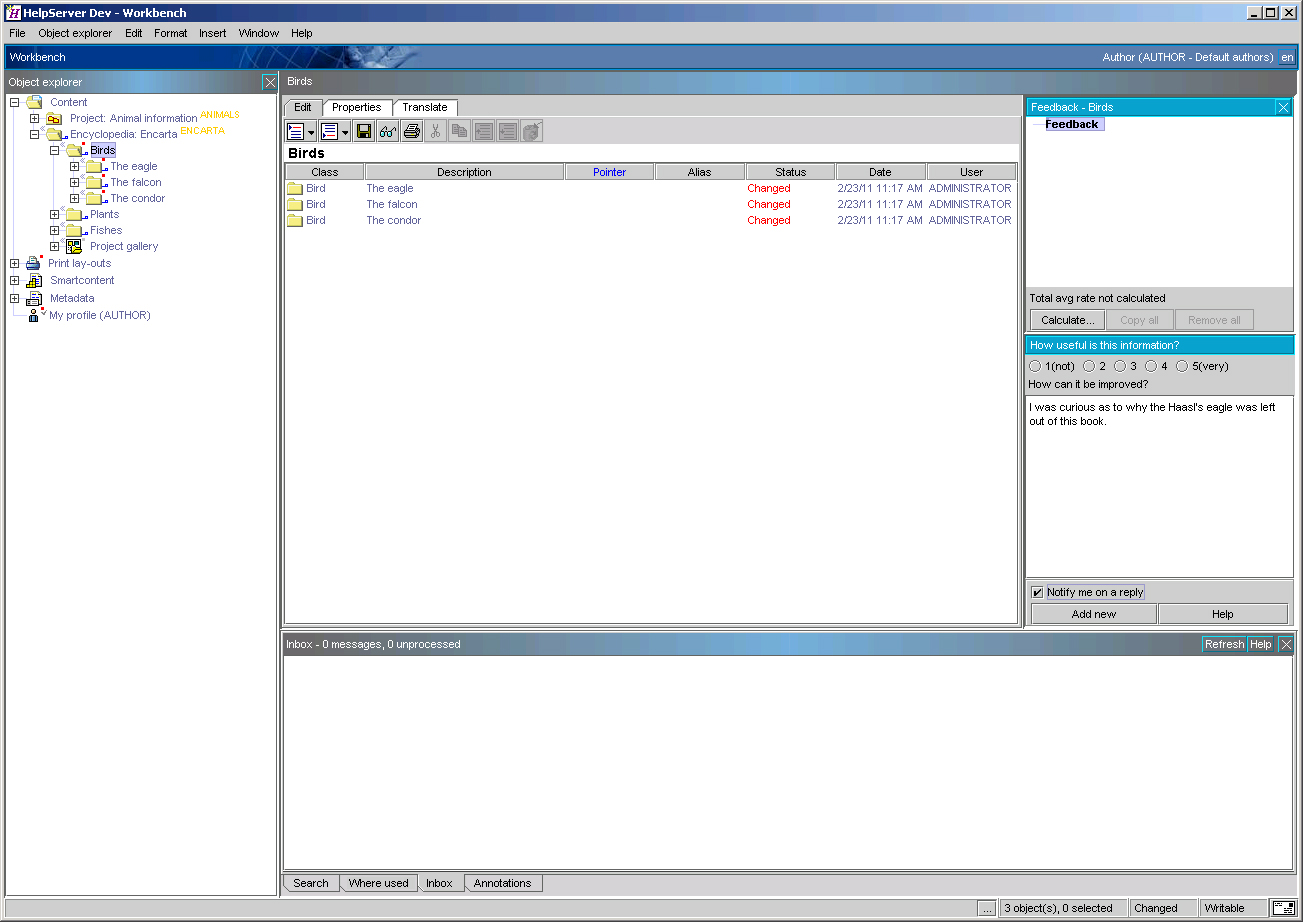 Adding feedback in the Workbench
The

sign in front of the icons in the tree indicate the objects for which feedback is enabled. If you select for example the 'Birds' folder in the 'Encyclopedia: Encarta' then the feedback pane will appear at the far right of the Workbench.
On the lower part of that pane you enter your feedback text. If you select the 'Notify me on a reply' option then you will receive a notification as soon as someone adds a reply to your feedback.
If you click on the 'Add new' button then the feedback text is attached to the 'Birds' folder and eventually your request to receive a notification on reply is registered.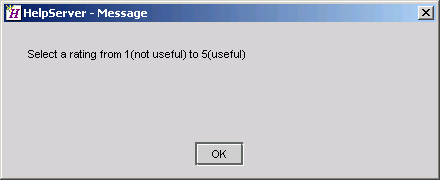 Prompting to add a rate
You should also indicate the rate of your feedback by selecting one of the radio buttons under the 'How useful is this information' question.
If the feedback is actually added then a new item will appear in the small tree at the upper part of the feedback pane.
Feedback added to folder
This item represents a single feedback. It includes the user ID, the date it was added and the chosen rate. If you select such an item you can read the feedback text in the middle of the feedback pane.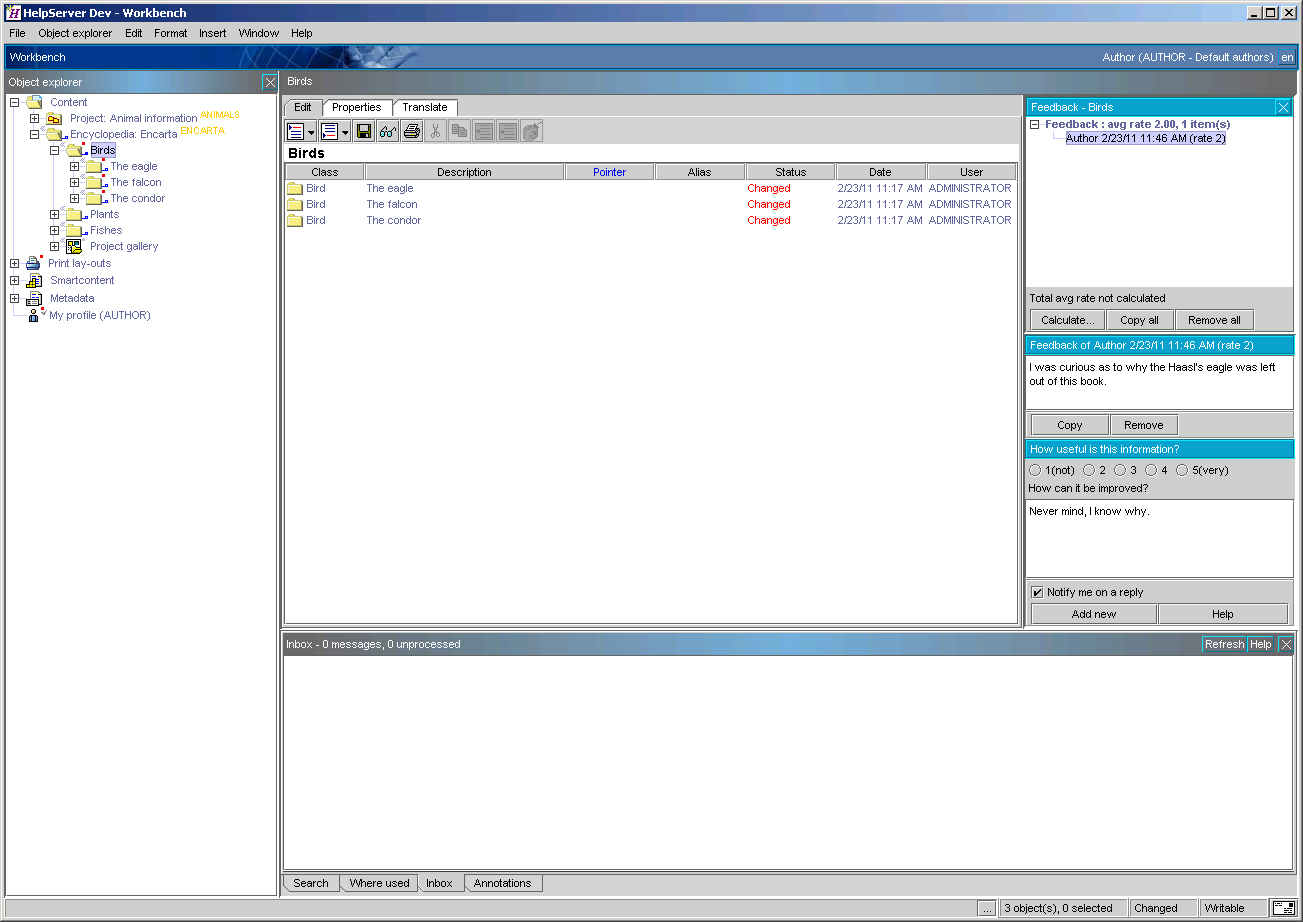 Adding additional feedback
Once the feedback is added it cannot be changed. If you want to to correct your feedback just add a new item.
You can add feedback to each individual object of the folder in the similar way. The next image for example, demonstrates how to add feedback to a topic.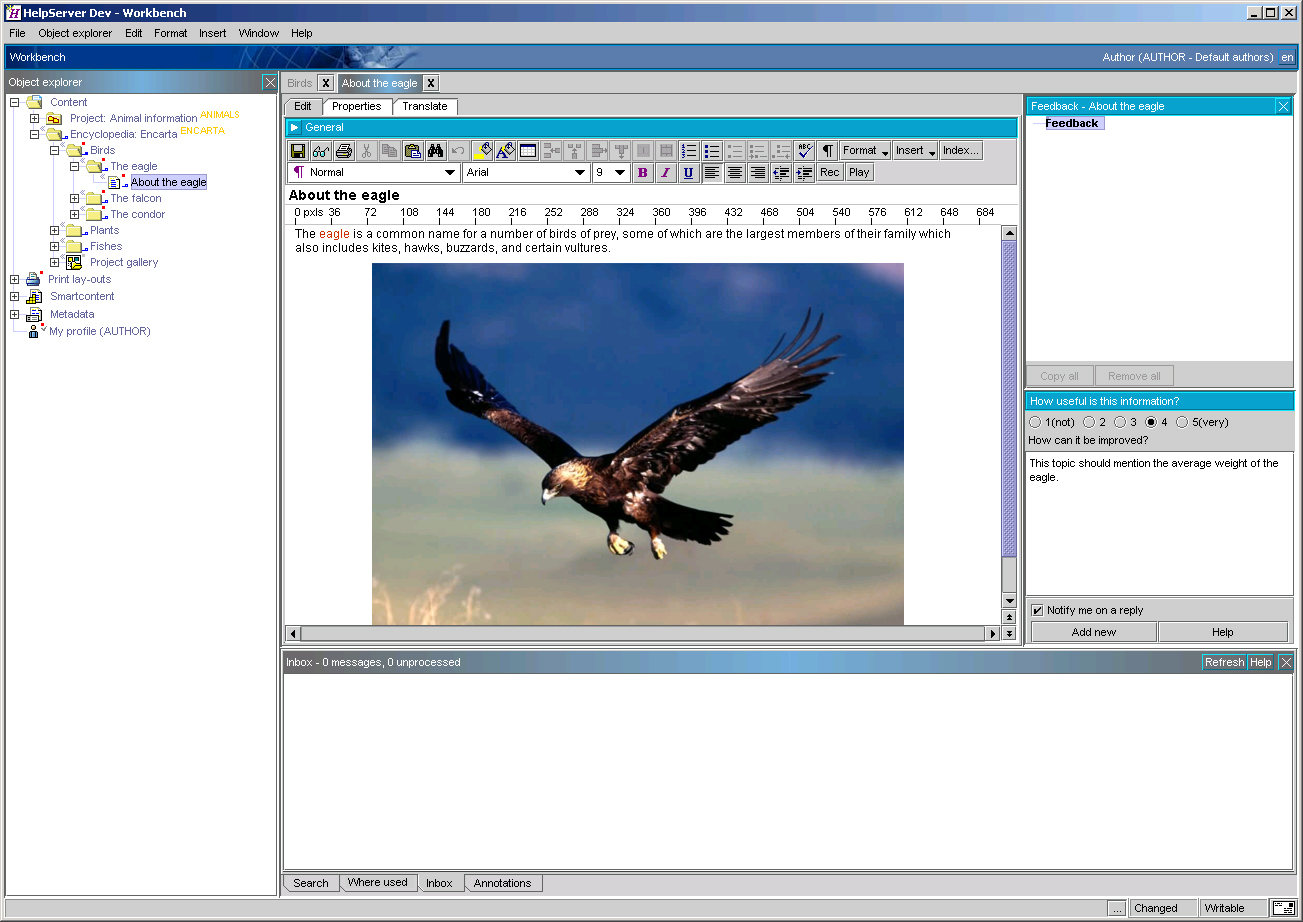 Feedback added to topic
All feedback related to one specific object is nicely kept together in one unit. The object may be moved from one folder to another or it may be shared, the feedback will always remain intact. However, when cloning objects, the feedback is not included in the clone.