A list that is grouped in another list item constitutes a second level. On applying levels, the paragraphs' indentation is automatically increased. You can change the level of your lists in the following way.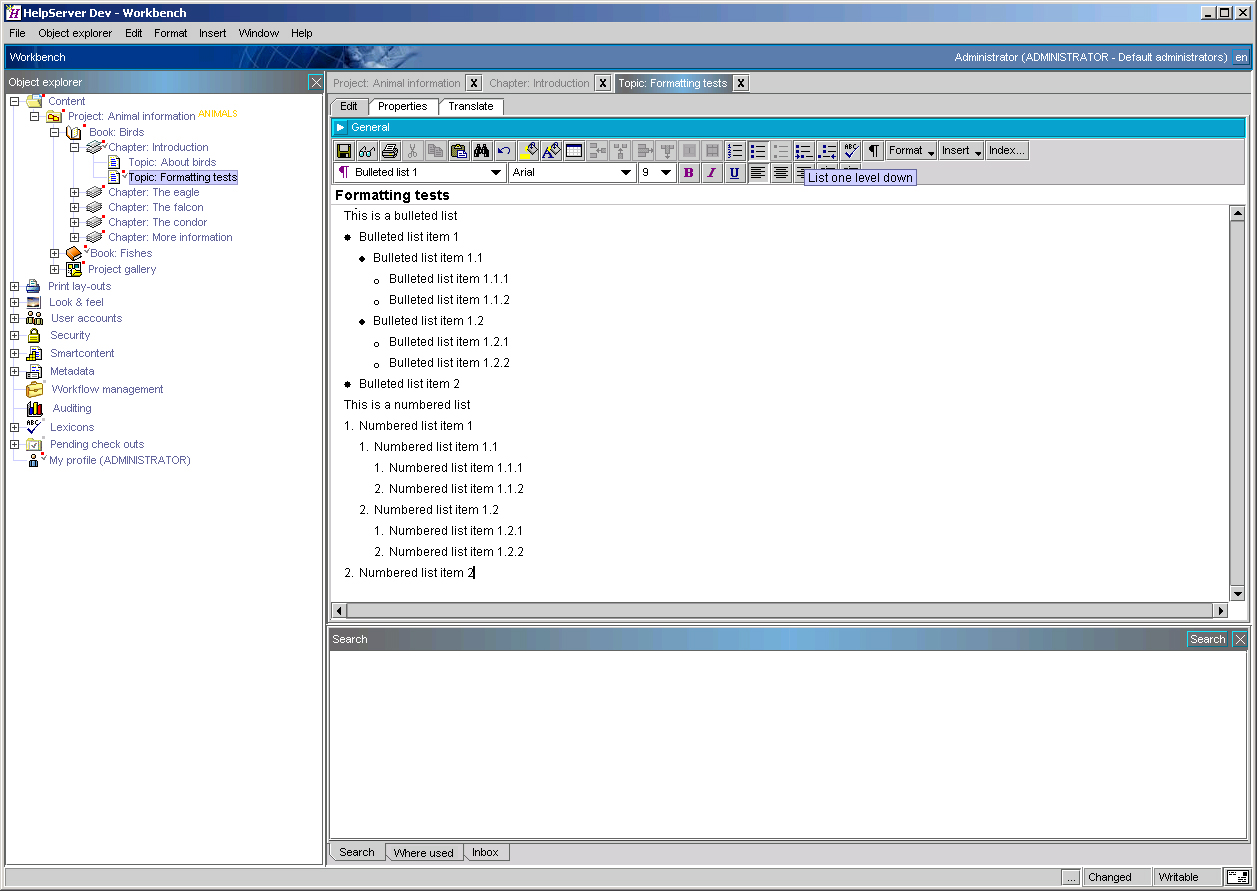 Leveled lists
Put the cursor in a paragraph or select paragraph(s). Click the 'One level down'

or 'One level up'

button. In a bulleted list, each level has its own bullet. In a numbered list the numbers are automatically adapted to the current level.