The invocation option 'In a drop down' lets you expand and collapse the
hyperlink target
in your topic.
For example, let's say you have a topic containing step-by-step procedures and it seems to be getting quite lengthy and you want to condense that portion of the topic. You do this by putting that part of the topic in a separate topic and then insert a hyperlink to that topic with the option 'In a drop down'.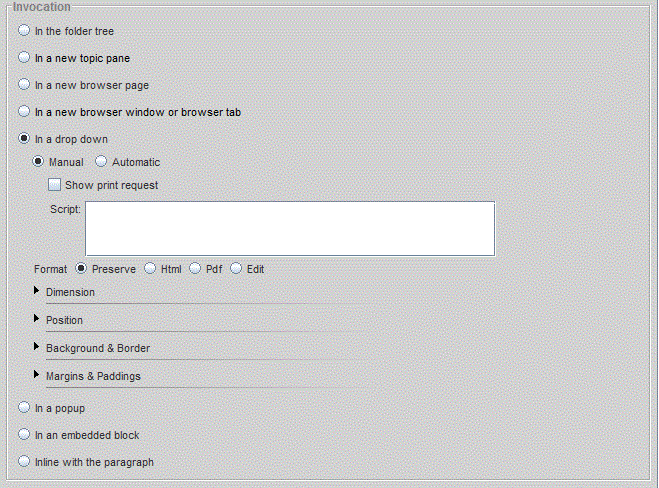 Invocation option 'In a drop down'
When the topic is shown, the hyperlink target is by default hidden.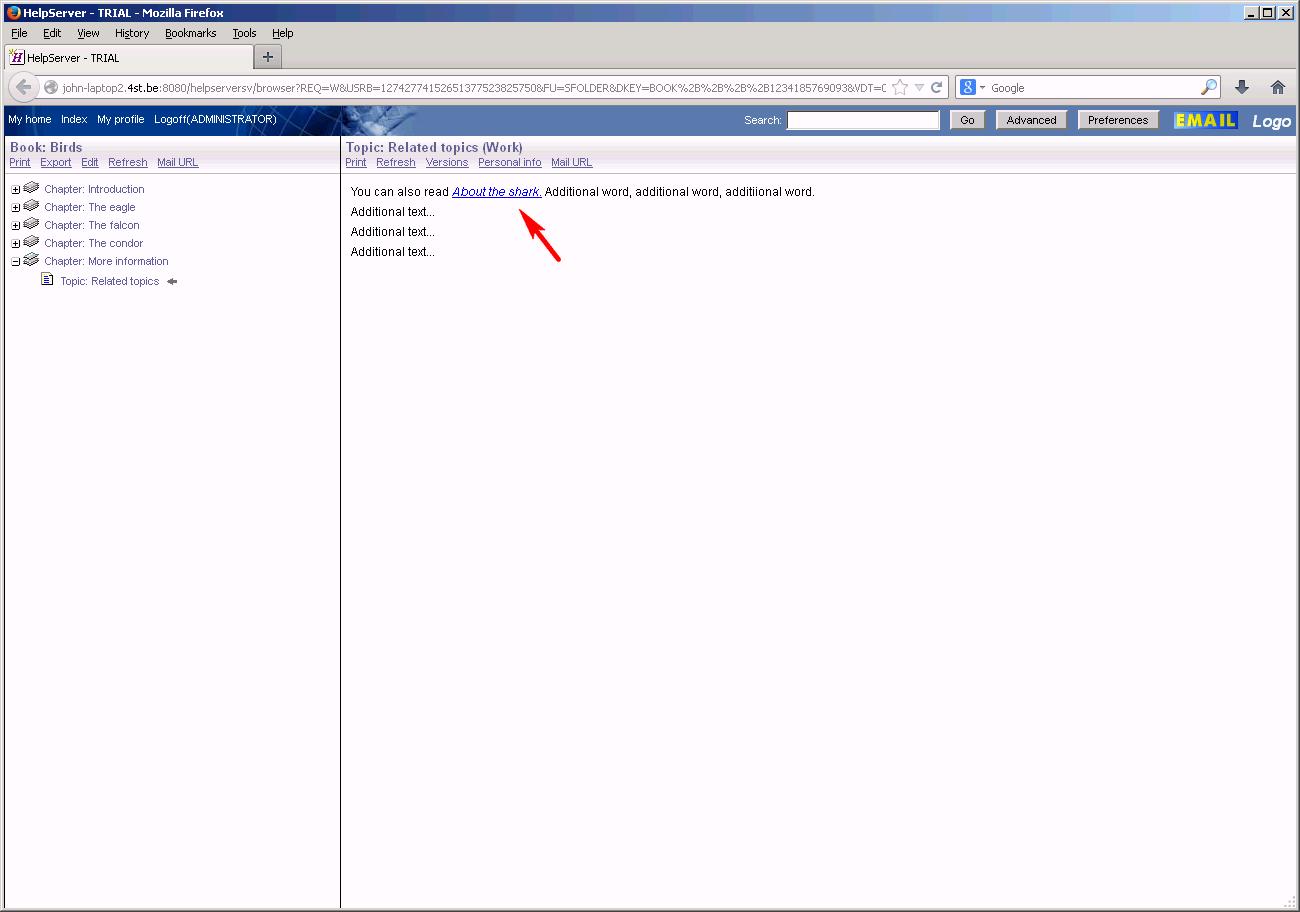 Hyperlink to a topic
When you click the hotspot, the hidden hyperlink target is displayed. When you click the hotspot again, the content becomes hidden once more. A drop down typically pushes the paragraphs after the hyperlink downwards in the topic as indicated in the next image.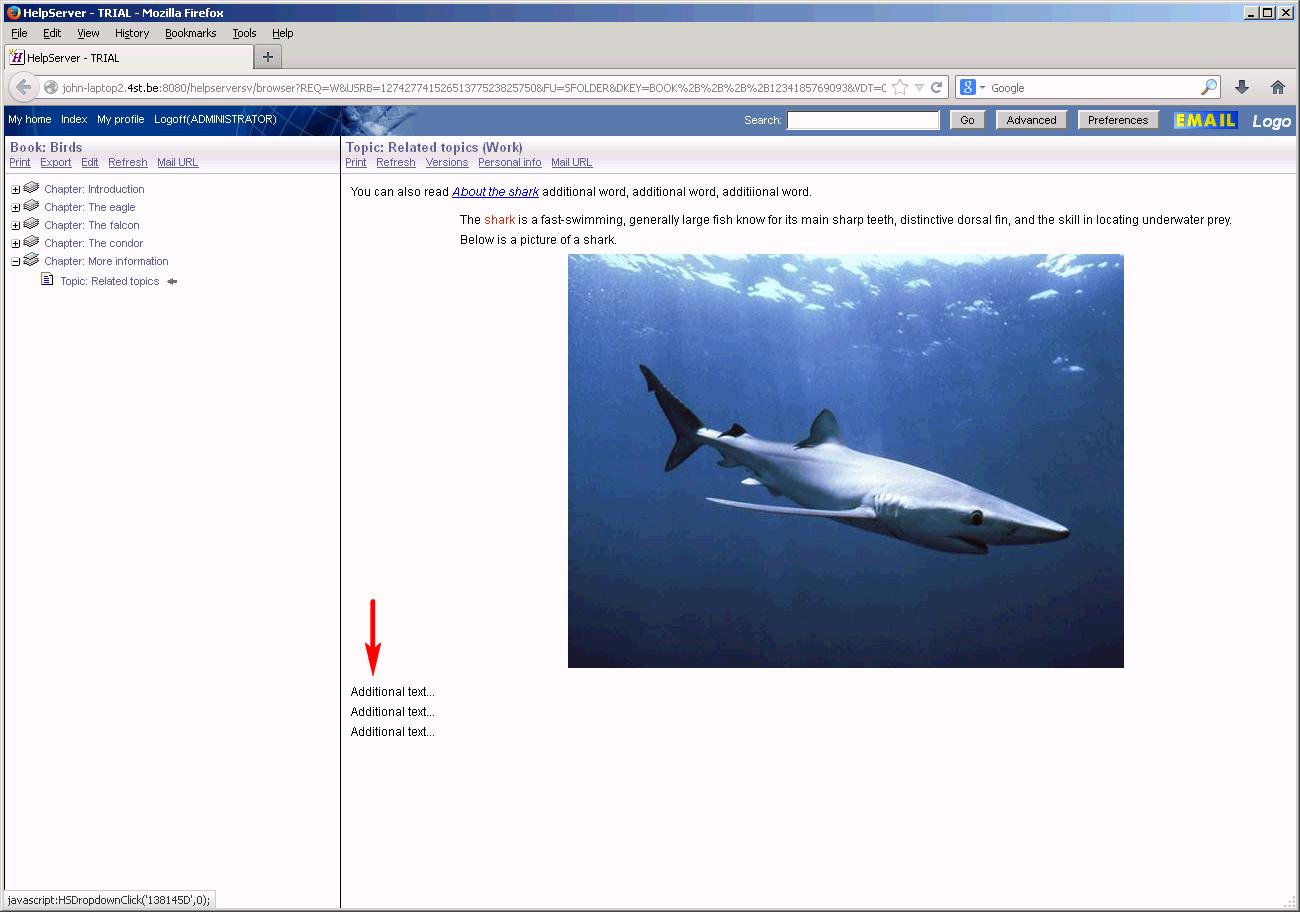 Hyperlink target shown in a drop down