The invocation option 'In an embedded block' is extremely useful to support the reusability of content. If you have several topics with similar paragraphs then put the common paragraphs in a separate topic and replace these by a hyperlink to that topic and use the option 'In an embedded block'.
Invocation option 'in an embedded block'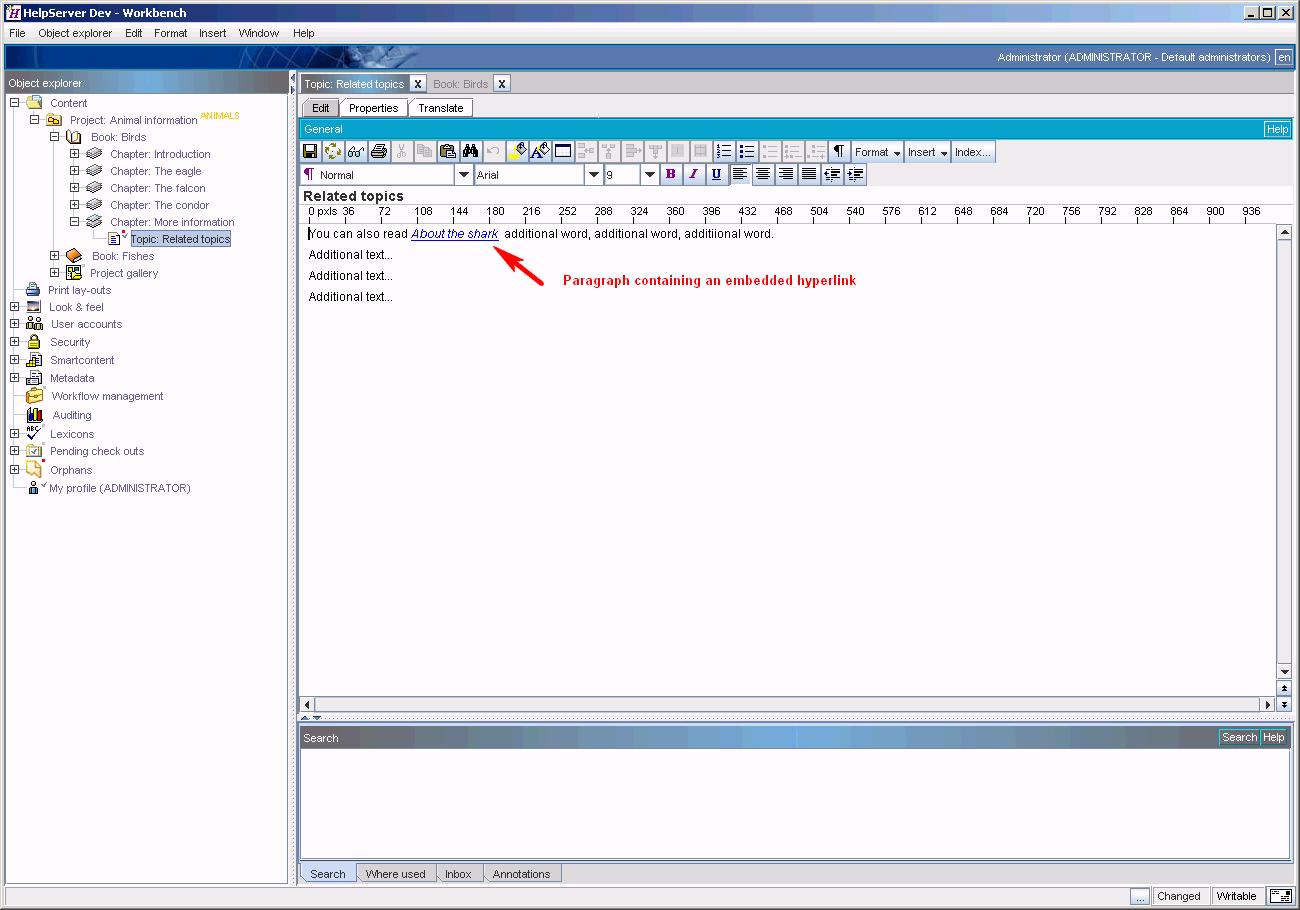 A hyperlink to a topic
With this option, there is no 'click' involved. When the topic is shown, the
hyperlink target
is automatically displayed. Also, the embedded content completely replaces the paragraph that contains the hyperlink. As you can see in the next image the paragraph 'You can also read...' is gone.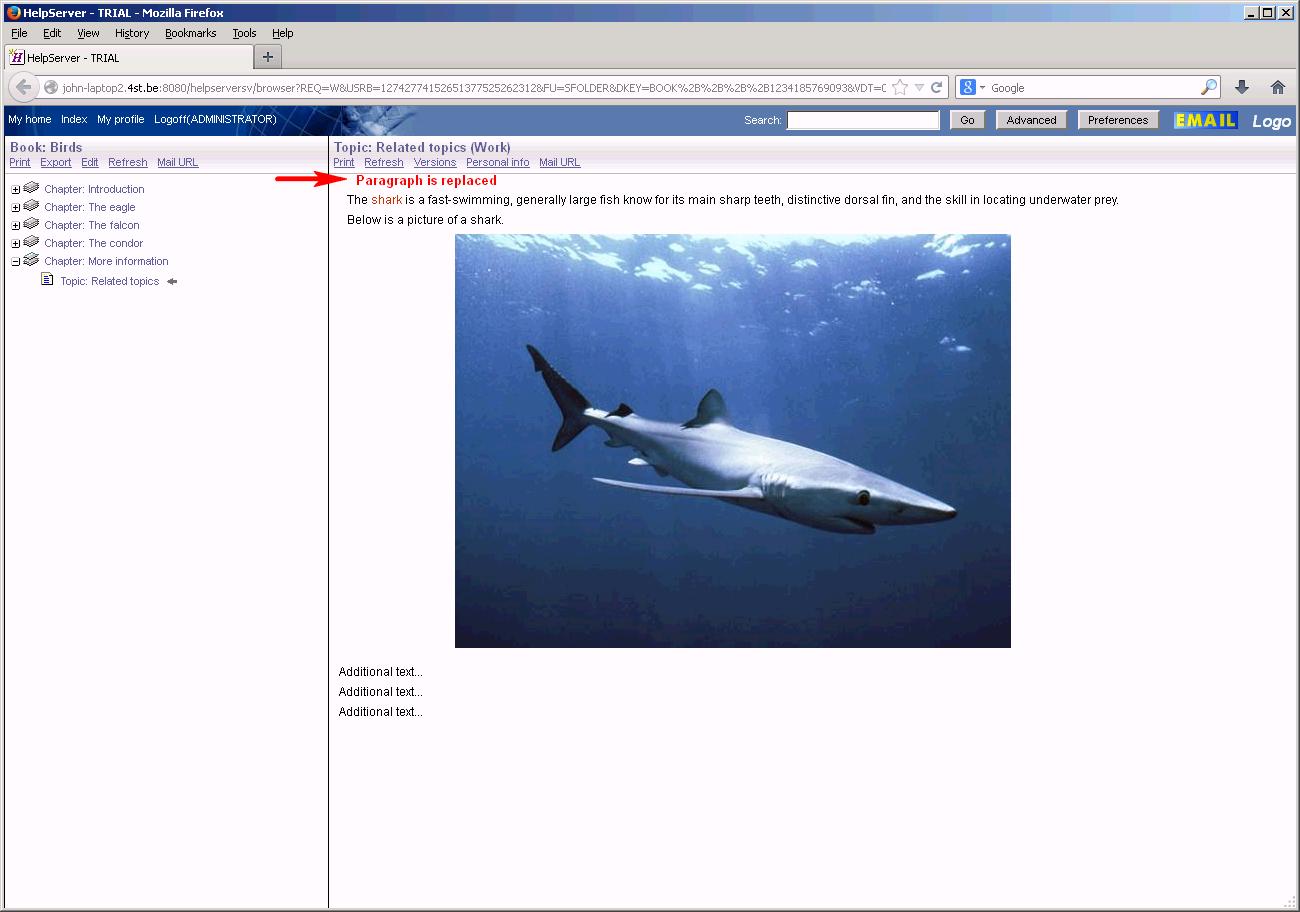 A hyperlink in an embedded block replacing its paragraph
A better approach would be to put this kind of hyperlink in a separate paragraph.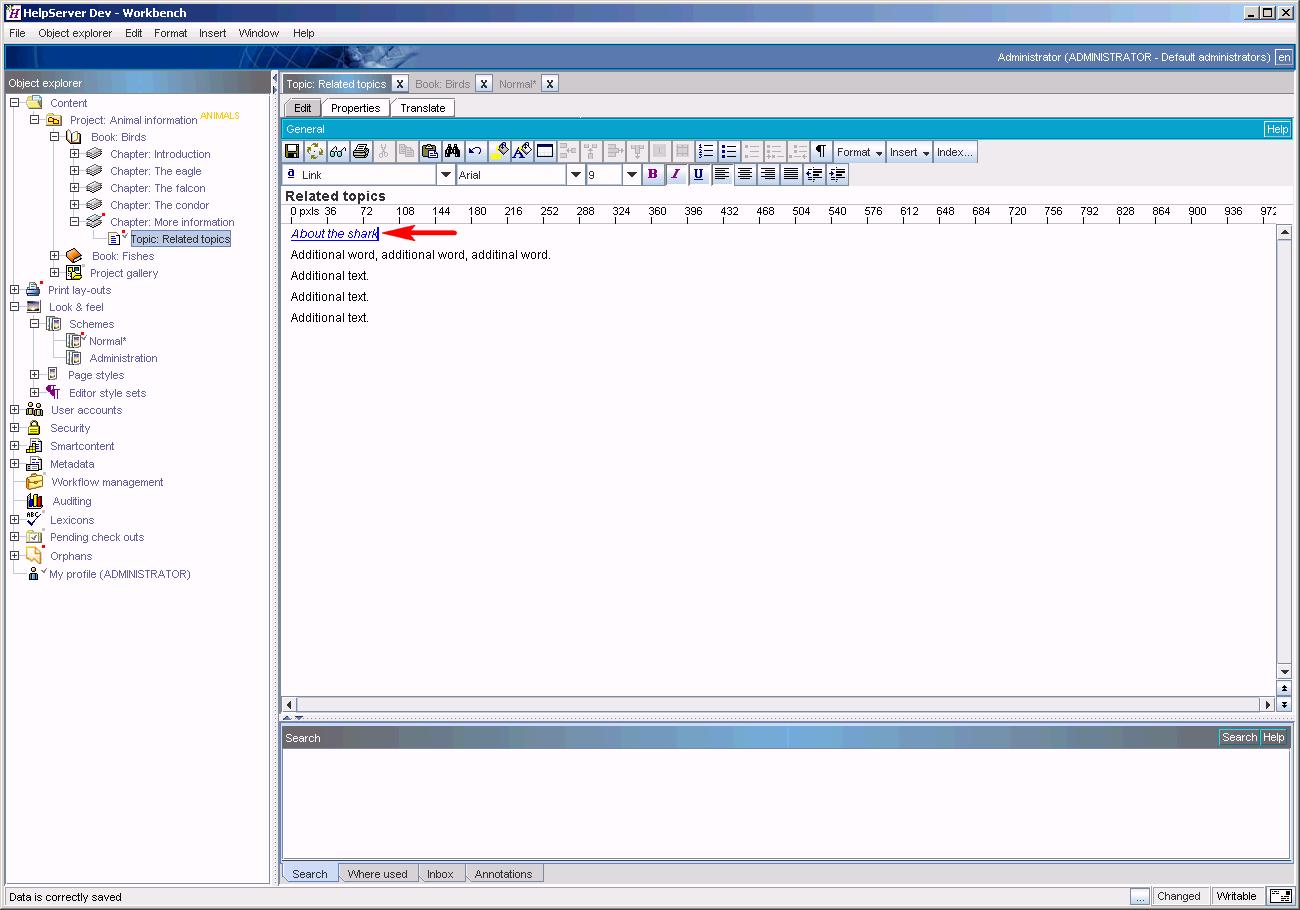 A hyperlink in an embedded block put in a separate paragraph