In case you use the option 'In the folder tree' to invocate a hyperlink and the
hyperlink target
remains at a location in the hierarchy that is not part of the folder tree currently shown, then the system reverts to the invocation option
In a new browser page.
To explain this we continue with the previous example where a hyperlink is created in a topic of one book (the 'Book: Birds') to a topic of another book (the 'Book:Fishes'). Both books belong to the 'Animals' project. If you preview the entire project the hyperlink works as expected.
Now preview the 'Book: Birds' separately. Obviously the 'Book: Fishes' that contains the hyperlink target is not available in the folder tree.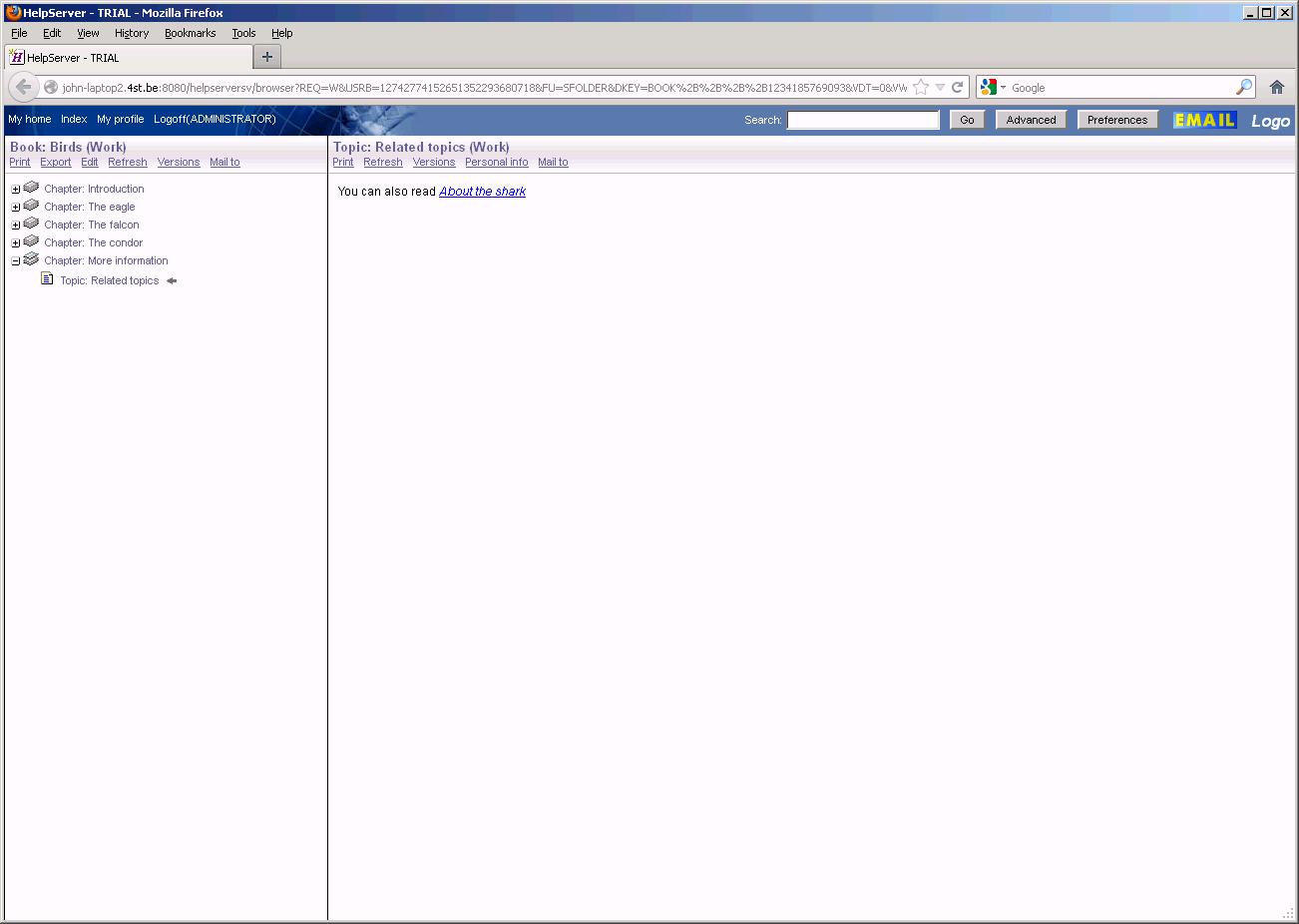 A hyperlink target outside the browsed context
If you click on the hyperlink it reacts differently then in the case where the entire 'Animal information' project is browsed: the hyperlink target is shown in a new page.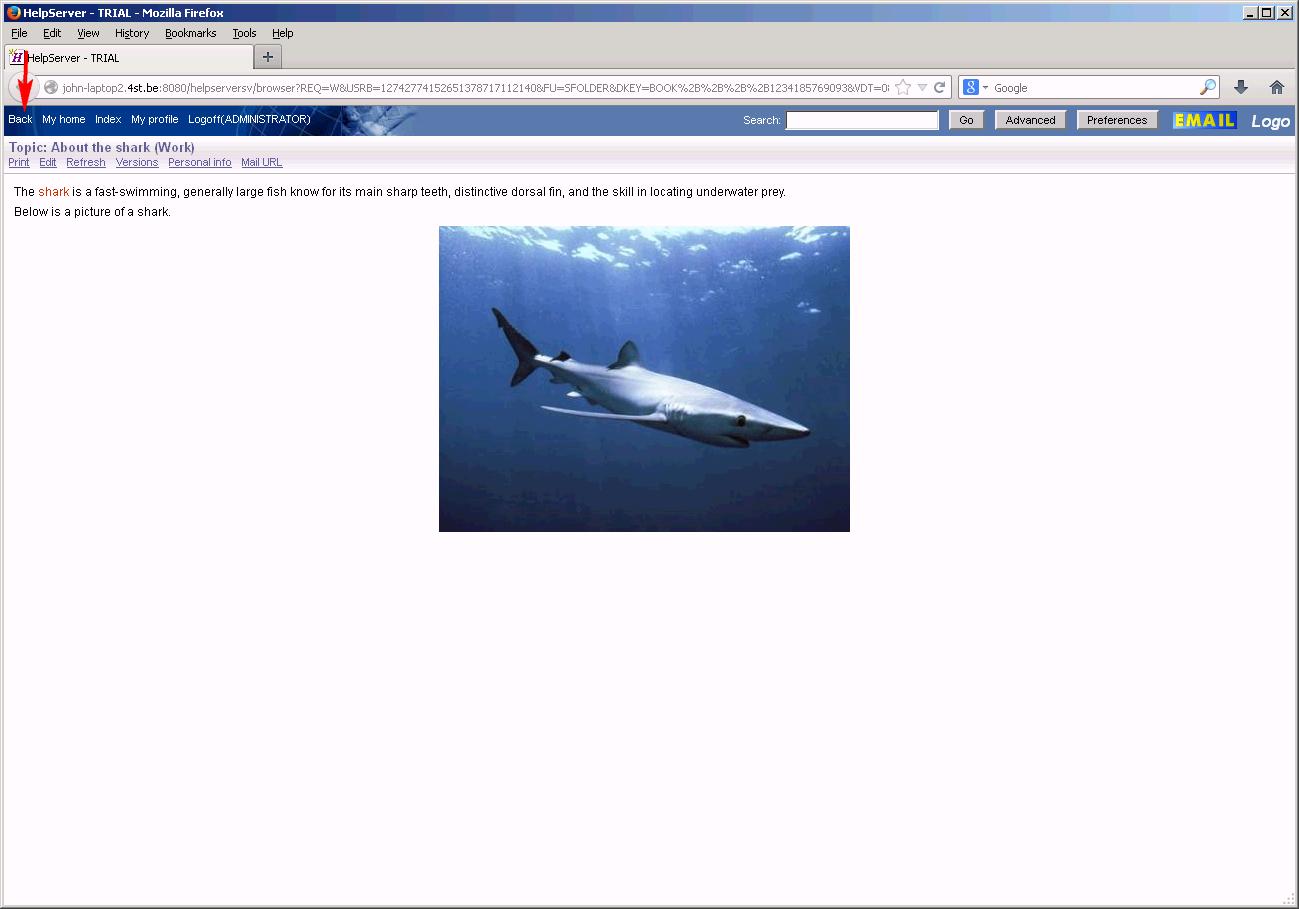 Jumped to the hyperlink target that is outside of the current scope
That's because the hyperlink target is not in the scope of the content you are currently browsing. Because HelpServer's content objects are separated from the structure the objects can be reused in another context. Hence, the context of an object is not clearly defined. To have your hyperlinks shown in a specific context at all time you can use pointerpaths.
Here in this case you should use the 'Back' on top of the page to go back to the book. The web browser's back function will have no effect in any of the HelpServer's web pages.