In requesting a hyperlink target's where-used list is explained how to get a list of all the topics that contain a hyperlink to a specific object. It is also possible to locate the target of a specific hyperlink. In the following example the 'Topic: Related topics' of the 'Book: Birds' contains a hyperlink to 'Topic: About the shark'. So, where do we find the hyperlink target 'Topic: About the shark'?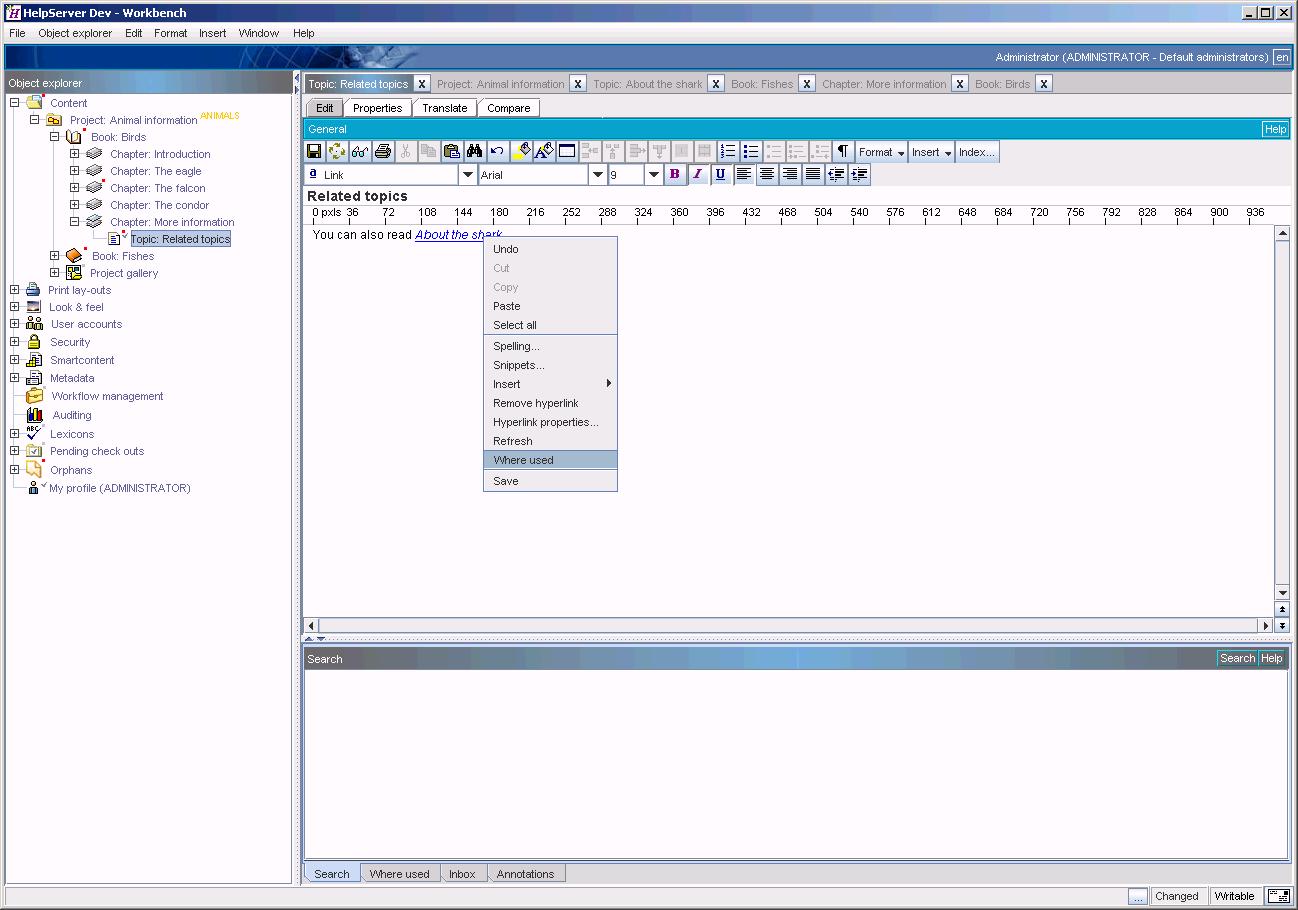 Locating a hyperlink's target
Just popup the menu of the hyperlink in the topic body, select 'Where used' and the location of the target will be shown in the 'Where used' list at the bottom of the Workbench.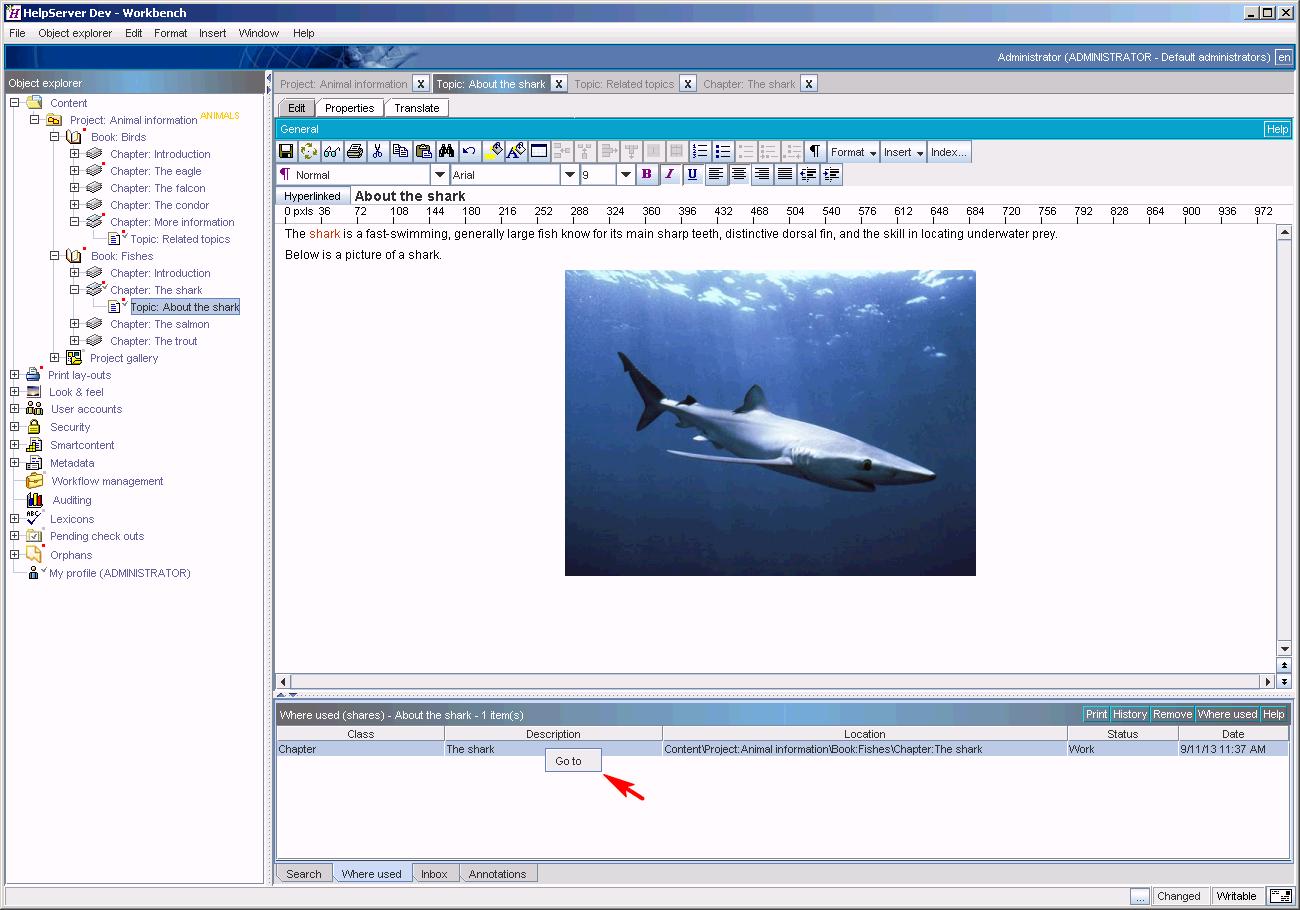 A hyperlink's target located
If the hyperlink target is shared by multiple folders then the list will show multiple locations. Double click on an item in the list or popup the menu and select 'Go to' to locate the target in the Workbench tree.
About the buttons of the where used list
The buttons on the top right of the 'Where used' pane allow you to perform the following operations.
The 'Where used' list
| | | |
| --- | --- | --- |
| • | With the 'Where used' button you request the where-used list of the object that is currently selected in the tree. | |
| | | |
| --- | --- | --- |
| • | Using the 'Where used' button is not a handy way to refresh the list since the 'Go to' function of the list items or the double click in the list will always jump to the related object in the tree and then select it. It is better to use the 'Refresh' button. It will jump back to the object in the tree to which the where-used list applies and then you can re launch the where-used request. | |
| | | |
| --- | --- | --- |
| • | The 'History' button allows you to reshow previous where-used lists. | |
| | | |
| --- | --- | --- |
| • | With the 'Remove' button you can clear a list from the history. | |