The 'In a new topic pane' invocation option causes the hyperlink target to add a new instance of the
topic pane.
It is only applicable to hyperlinks to topics. The advantage of using this option in stead of the option
In the folder tree
is that the click on the hyperlink never disturbs the selection path in the folder tree.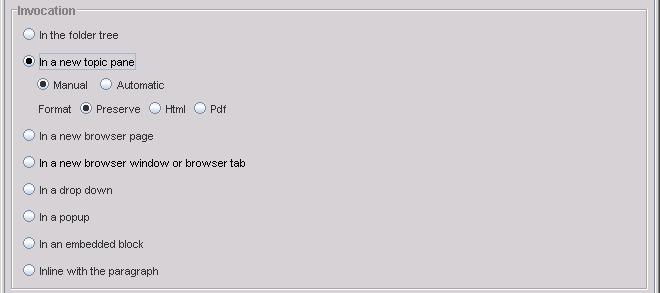 Invocation option 'In a new topic pane'
The previous topic pane is redisplayed using the 'Back' navigation item on top of the topic pane on the right. The back function of the browser has no effect.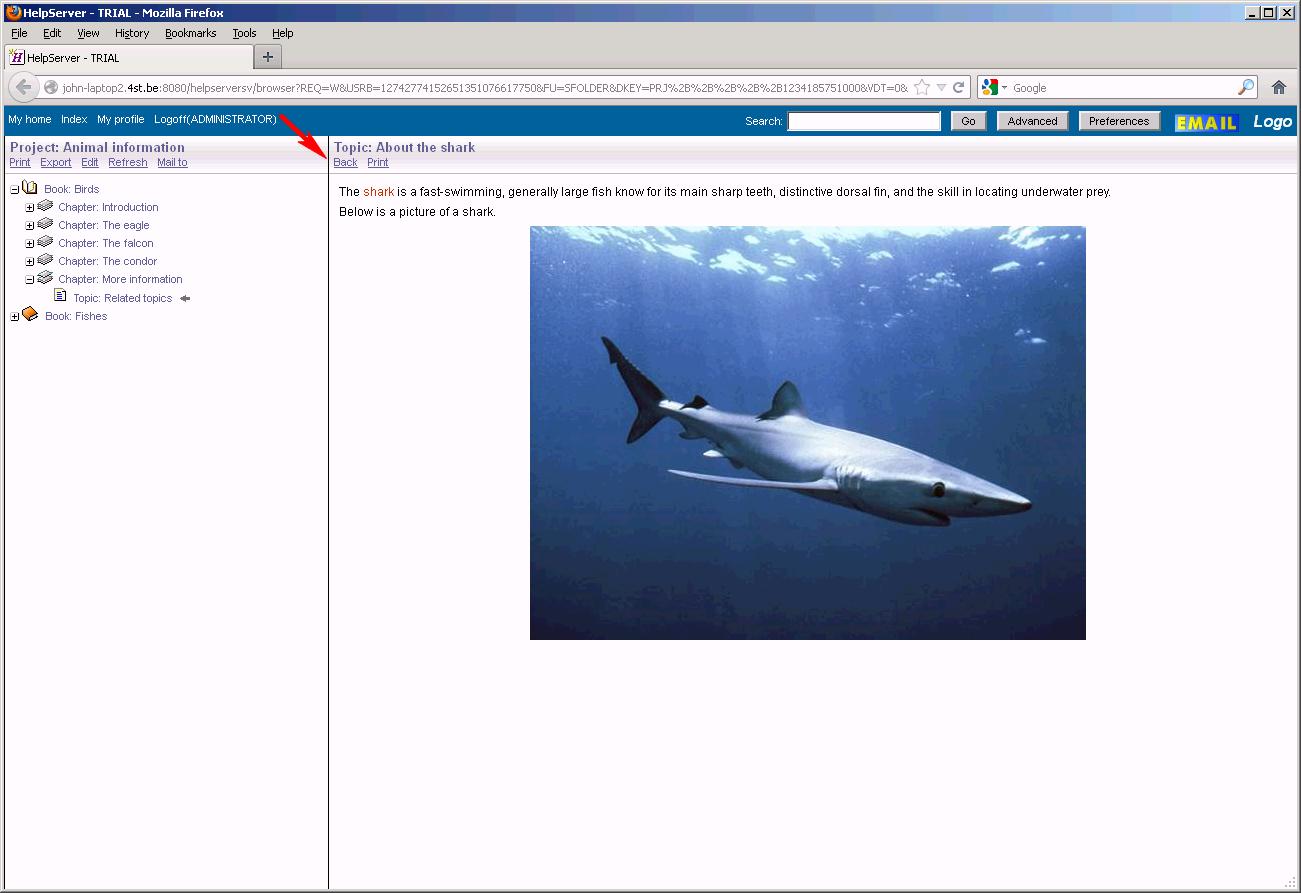 Hyperlink target shown in a new topic pane