To actuate the index mechanism in a folder you should switch on the 'Index applicability' option in the properties of the folder. Here in this example select the folder 'Book: Birds' and click on the 'Properties' tab on the right pane.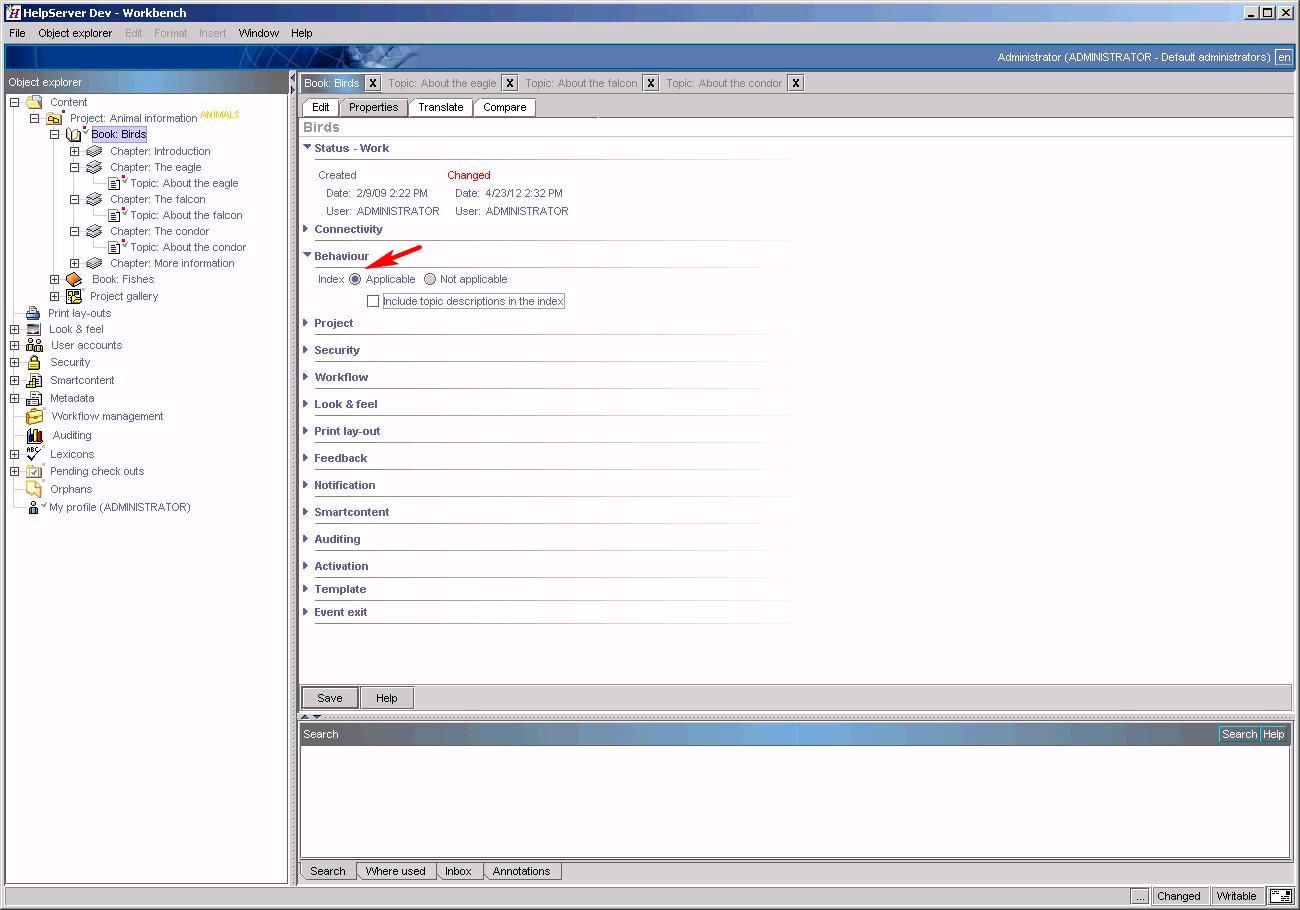 Switching on the index option
Expand the 'Behaviour' section and select the 'Index applicable' option. If you also select the 'Include topic descriptions in the index' then each topic description (title) in the book is included as an item in the index and in this way the index becomes an alphabetical overview of all the topics without having to mark any index object (keyword) in the topics.
If you now preview the folder to check out the result you will notice that the 'Index' navigation item is available in the navigation bar.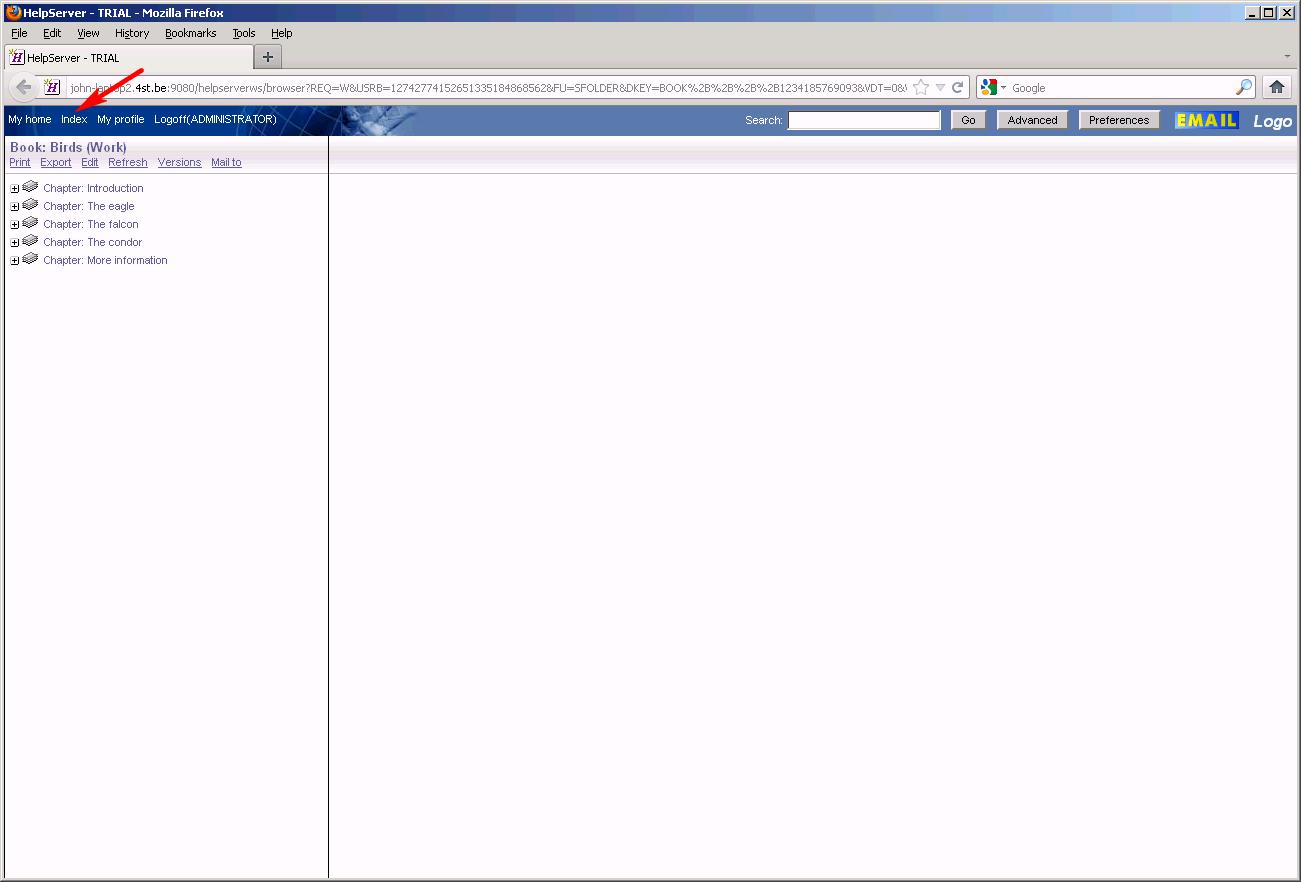 A folder with the index option enabled
Just click on it to go to the index page.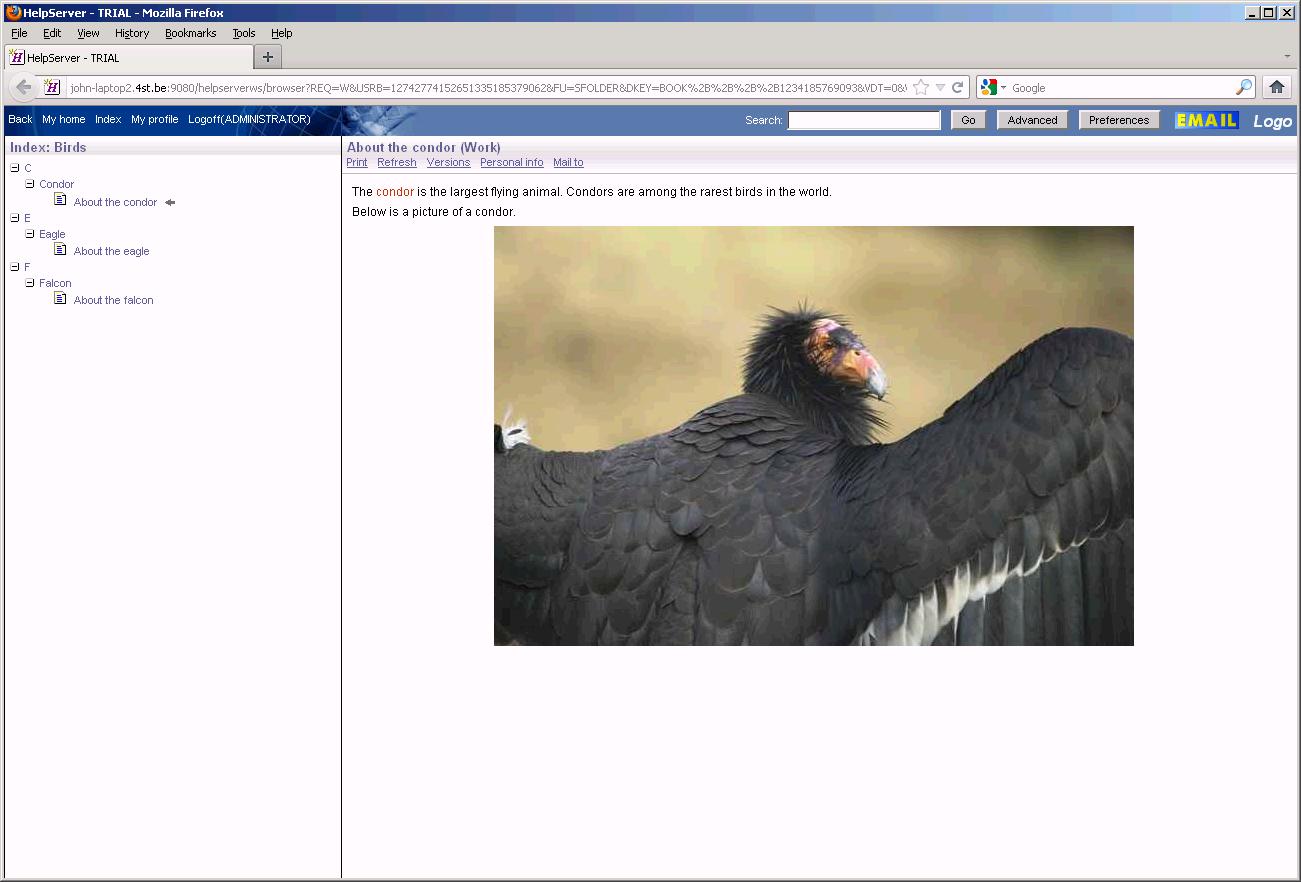 On the index page you can expand an alphabetic character to get a list of index objects that start with that character. Beneath an index object are the topics that include the index object. Click on a topic object to display the content in the right-hand pane.
The scope of the index
In most cases you would provide an index per book as here in this example. However, you can provide any folder with an index just by switching on the 'Index applicable option' in the folder properties. For example, if people can directly access the individual chapters of the books it might be a good idea to enable the index in each chapter folder. If the containing folder ('Animal information' in this example) would be a main entry point then it is advisable to also enable the index in the project folder.
By default new objects inherit the index applicability from their parent folder. So, perhaps it might be good idea to enable the index on your project folder before you start adding books and chapters. Or perhaps consider enabling the index in the class
Just keep in mind that the scope of an index is always limited to the folder and its dependants. If you request the index on a book the scope will be the book and its underlying chapters and topics. If you request the index on the main project folder the scope will be all the underlying books.