It could happen that one or more keywords do not nicely fit in the paragraph text. But you required these keywords to make the topic searchable from the index folder. In that case you can use a hidden index object.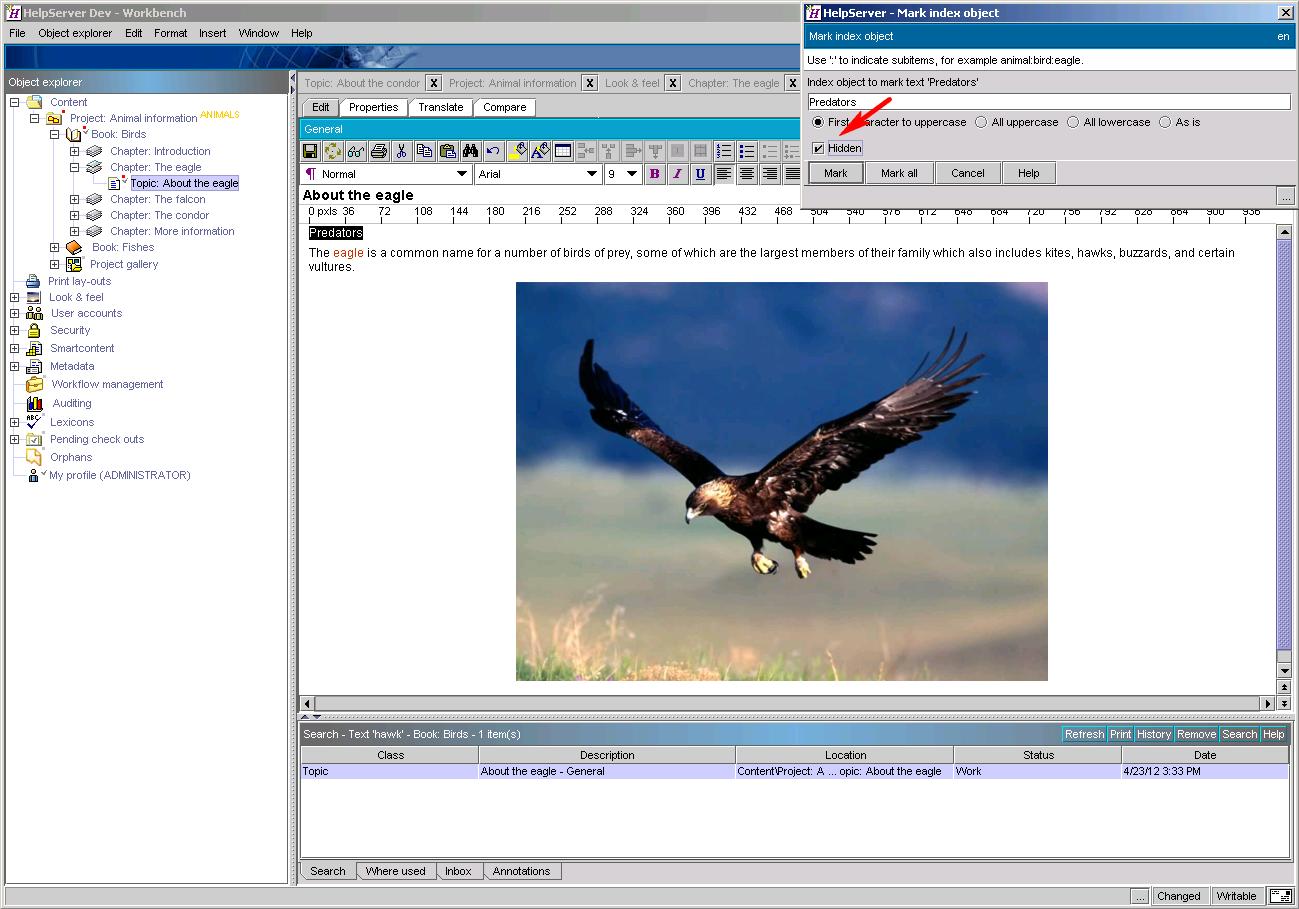 Inserting a hidden index object
If you select the 'Hidden' option on the 'Mark index object' window the index object is marked (or inserted at the cursor position) and it will be included in the index.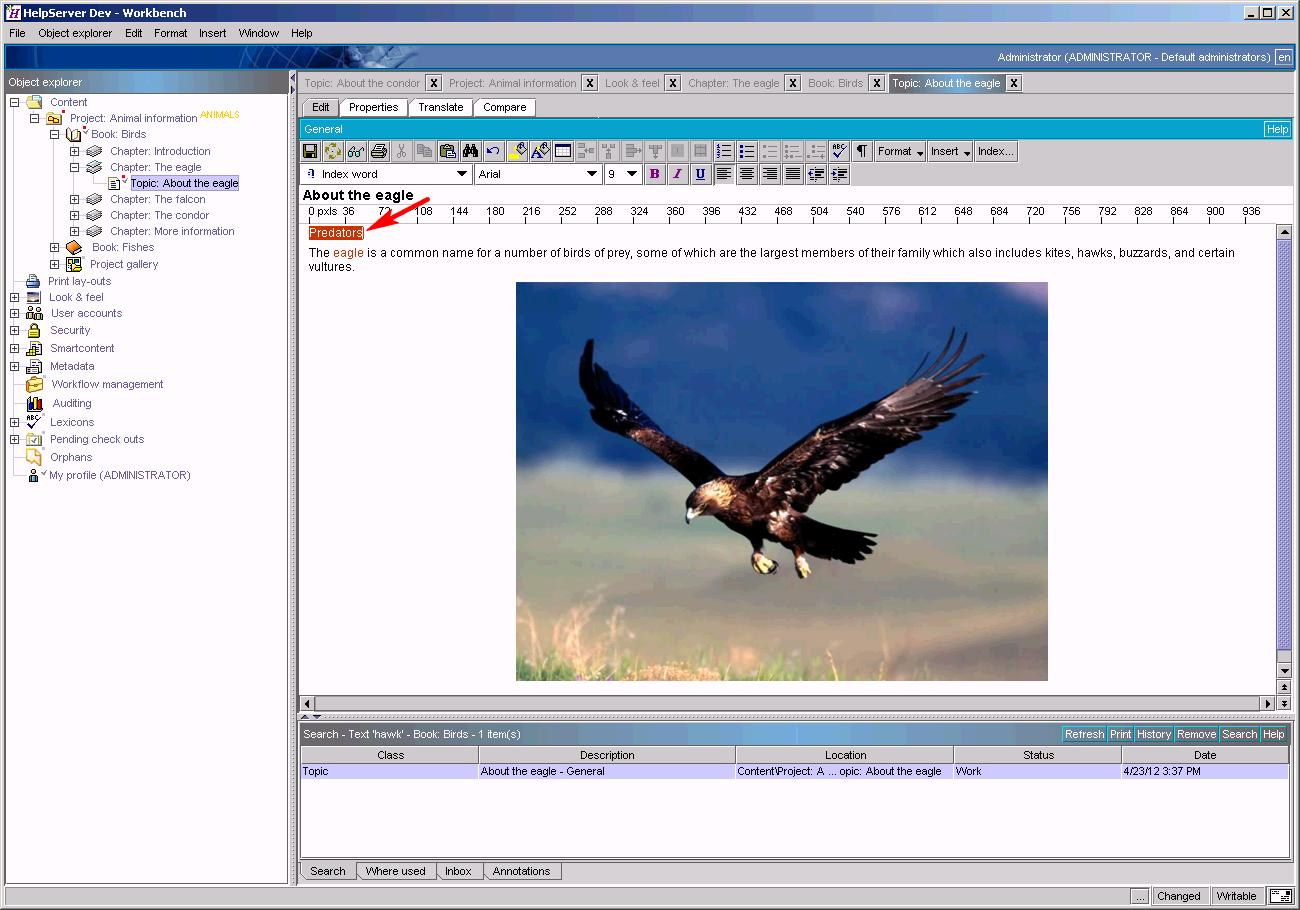 Hidden index object shown in reversed color mode
However, the word is not visible when the topic is browsed or printed. The authors in the Workbench can see and edit the word. Also, to distinguish the hidden index objects from the regular ones in the Workbench it is shown in reversed color mode.