Levels in an index enable users to find topics with less effort which is useful for indices with a larger scope. Assume for example that in the 'Animal information' index you want to group all bird related index objects under 'Birds' and all fishes related index objects under 'Fishes'. If you have performed the example in using index objects in topics you will have to change the previously inserted index objects in the following way.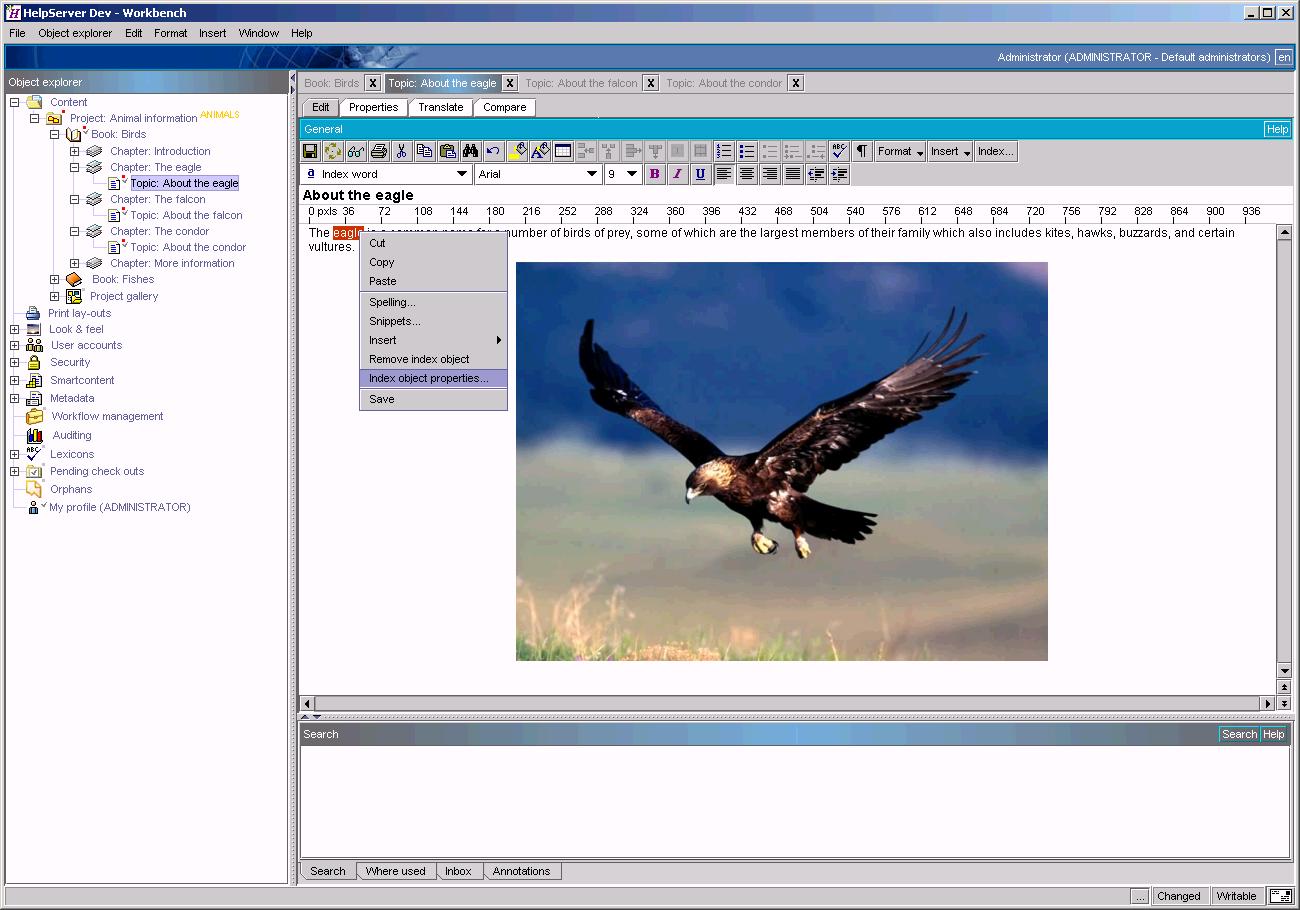 Opening the index object properties
Double click on an index object in the text to open the 'Index object properties' window or popup the menu and select 'Index object properties'.
Adding a level to an index object
In the entry field, add 'Birds:', the colon is used to indicate sub items.
Do this for the other index objects in the Birds book. Also, to finish this example,mark some index objects in the 'Fishes' book and use the 'Fishes' subitem.
When done, preview the 'Project: Animals' information and request the index.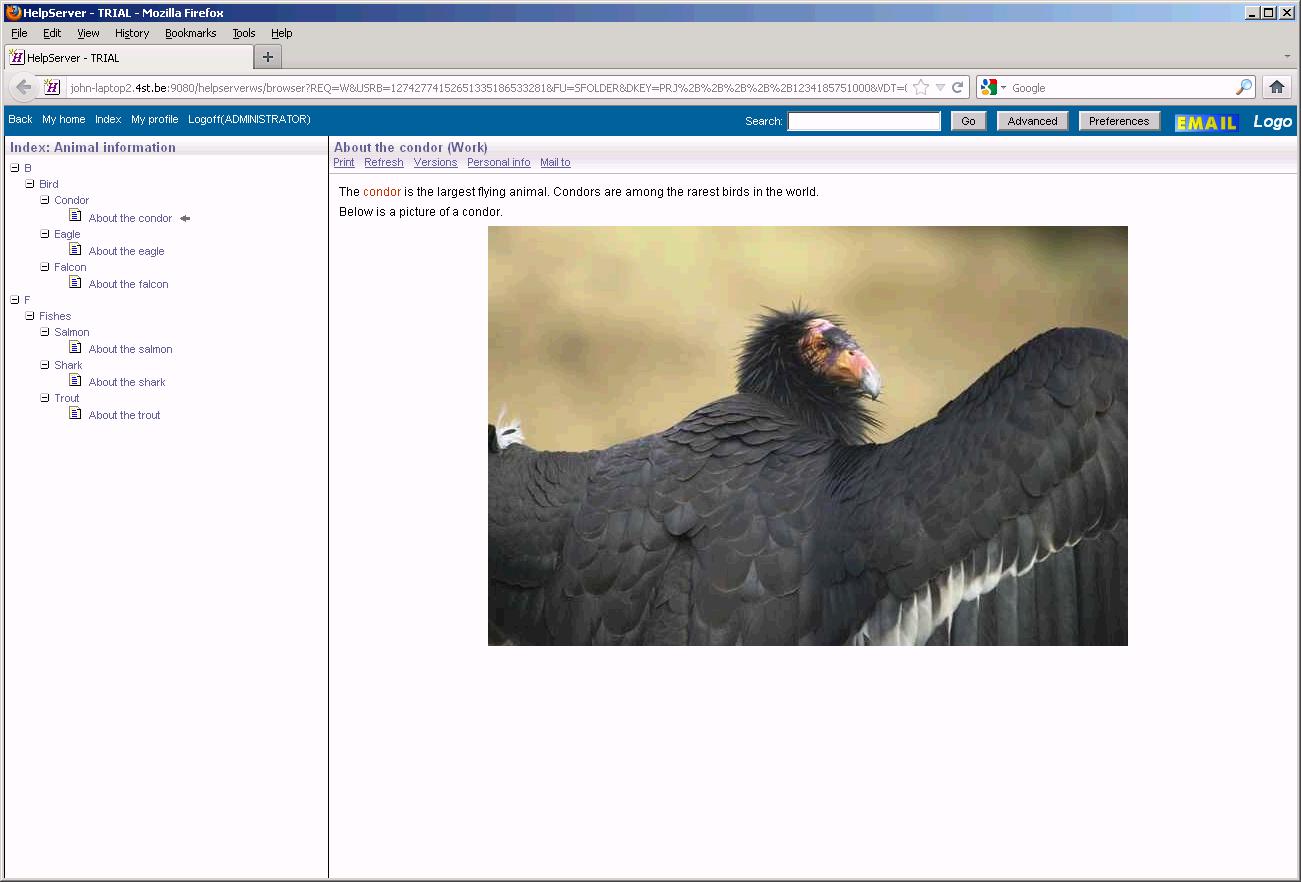 A multilevel index
Index objects that are grouped in a subitem constitute a second level. However, you should choose the sub levels with care and consider the main access point of your content. The example here looks nice for the 'Animal information' folder but if people access for example the the 'Birds' book and then request the index all the 'Bird' index objects will still occur under their 'Birds' subitem and in that case the sublevels are in fact meaningless.