This window will popup during the logon in case HelpServer's database is not properly set up.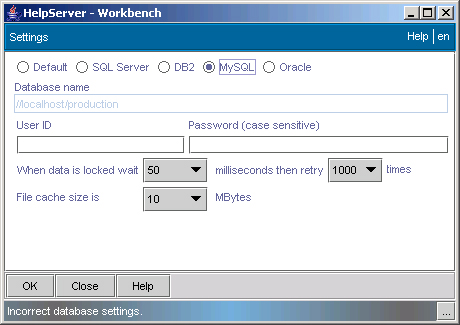 Incorrect database settings
Only the administrator is able to correct the database settings. So, if you are the administrator then perform this task as soon as possible because nobody is able to access the HelpServer database until it is fixed. The details are explained in Installation guide - Commercial-quality > Defining the data source.