Your company has acquired a license of the HelpServer software. This license allows people to use the software for a period of time. The logon procedure checks the license validity. When it is about to expire a window as in the next image will popup.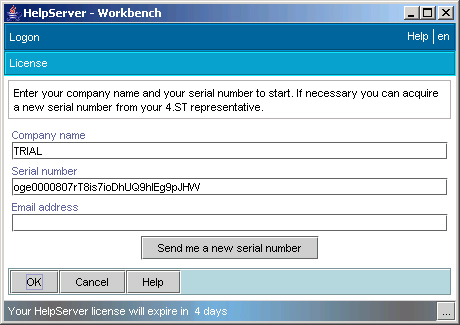 License will expire
Renewing the license is an administrative task. If you are the administrator you could renew the license here on this window, but you can also perform this task later and in another way. The details are explained in Your license
If you click 'OK' with or without renewing the license the 'Logon' window will reappear.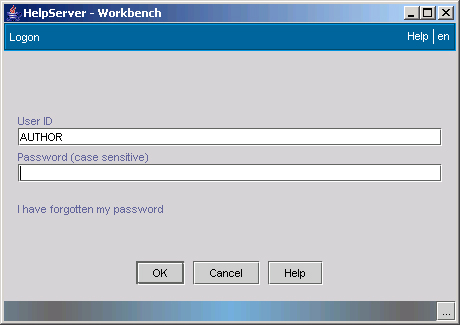 The 'Logon' window
You will be able to start the Workbench and to continue your work.
The 'License' window will occur each time an author or the administrator logs on. The moment the license is actually expired the access to the HelpServer database is completely shut off for all users and authors. In that case the 'License' window will appear showing another message.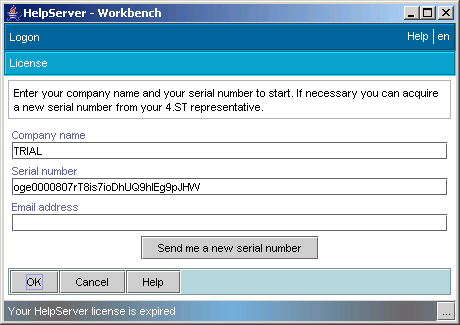 License is expired
The only thing the administrator can do is to request a new serial serial number and to enter it on this window.