When users access HelpServer data via their web browser, they have to perform an initial logon on a page as in the next image.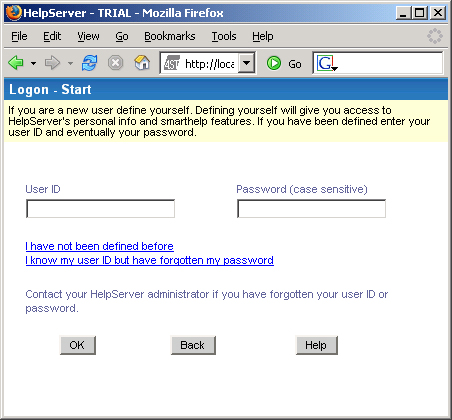 The standard logon page
You can change the appearance of this page as demonstrated in the next steps.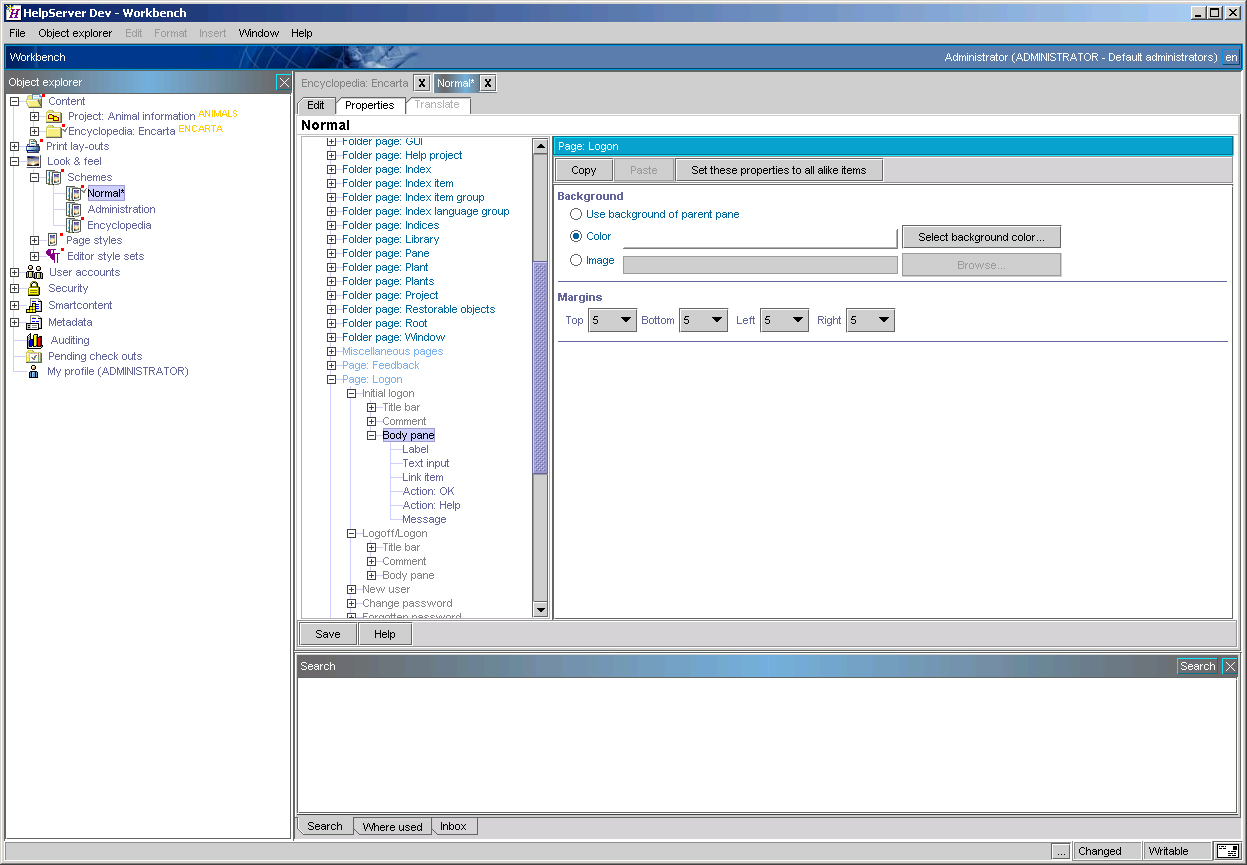 Changing the standard logon page
Select the scheme of your choice in the 'Look & feel' folder. In the pane on the right, look for the 'Page: Logon' object, expand and select it or its dependants to change the attributes of your choice. Save and publish.