All files added to the Workbench are kept in HelpServer's database. In case they are changed afterwards in the file system from where they originated from you can use the following methods to reload these files.
| | | |
| --- | --- | --- |
| • | You can perform a reload In the topic where the file link is inserted. | |
This topic demonstrates how to reload an image directly in the topic where it is inserted. The same working principles apply to all media files.
Opening the image link properties window
Move the mouse over the file link (here the image) in the topic, popup the menu and select 'Image link properties'. In case the file is a video you will have to select 'Video link properties', in case it is an audio then select 'Audio properties', etc…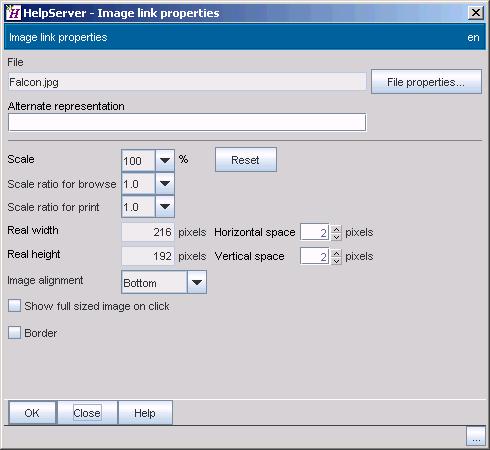 The 'Image link properties' window
On the 'Image link properties' window you click on the 'File properties' button. The window that opens shows you the file details.
The 'File properties' window
Here in this example the file status indicates that the file is newer, which means that it has been changed 'behind HelpServer's' back. Click on the 'Reload' button to reload the file. If the file is still available at its original location you can choose to reload it from there. However you have also the option to reload it from another location.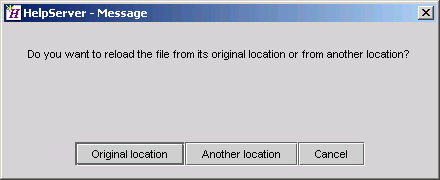 Choosing the reload location
If you click 'Original location' than the 'File load' window will open where you can start the load.
If you click on 'Another location' then the 'File chooser' will open.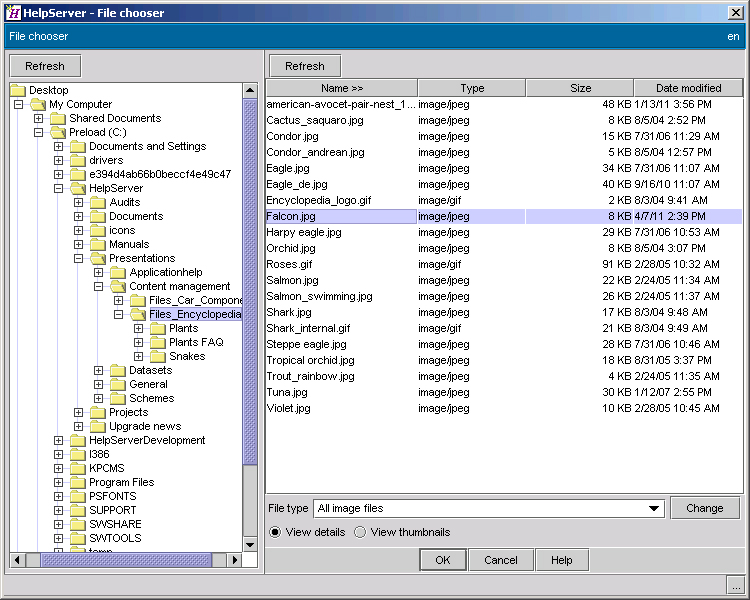 Selecting another file
Here you can locate and select the file and if you click 'OK' the 'File load' window will open.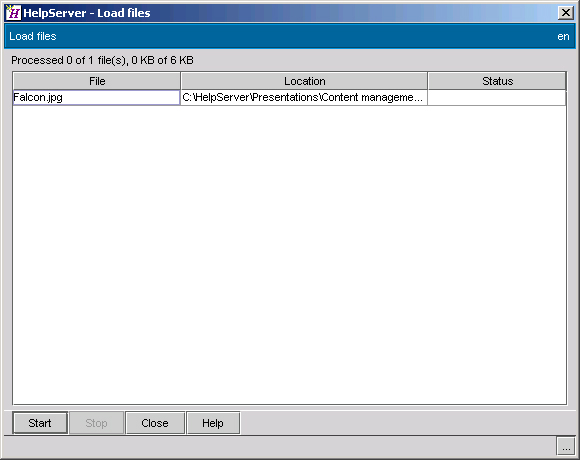 Reloading a file
Just click 'Start' to reload the file. In case the file was selected from the project gallery the changes to the file are immediately active in all objects that use this file.