The invocation option 'In an embedded block' is useful to directly include the file as a paragraph in the topic.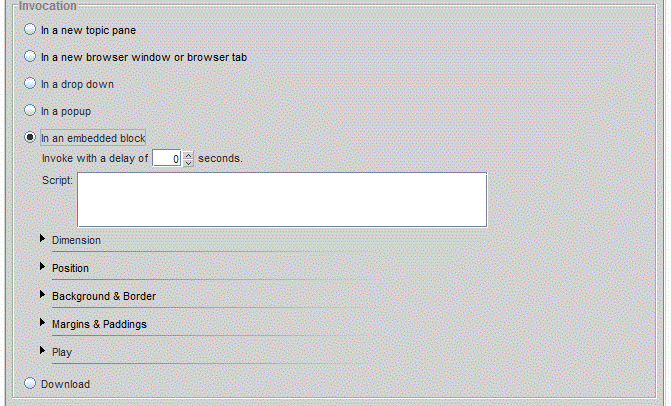 Invocation option 'In an embedded block'
An application file link
With this option, there is no 'click' involved. When the topic is shown, the related plug-in or add-in automatically displays the file Also, the embedded file completely replaces the paragraph that contains the hotspot . As you can see in the next image the paragraph 'Here you can read about...' is gone.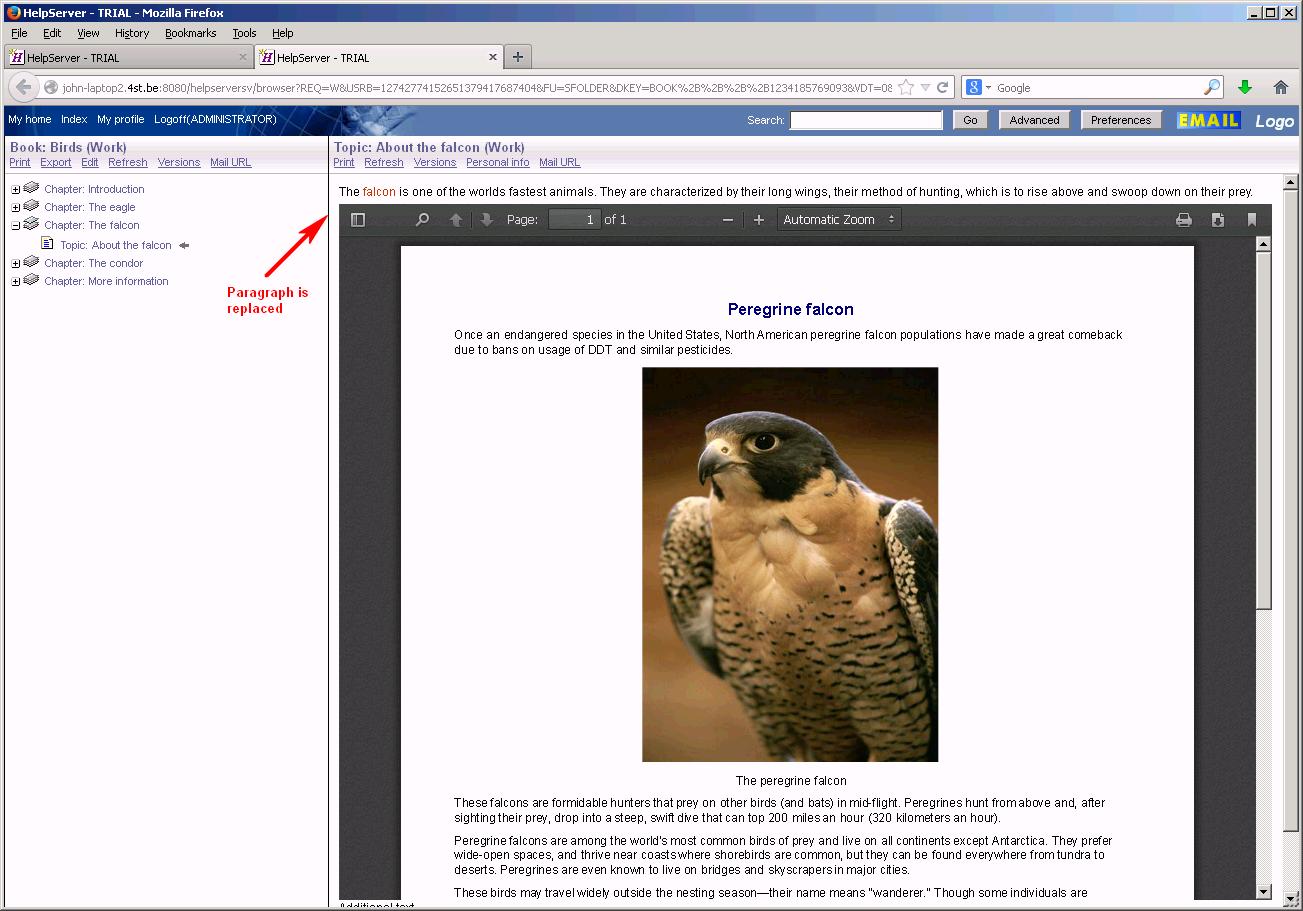 An application file in an embedded block replacing its paragraph
A better approach would be to put this kind of file link in a separate paragraph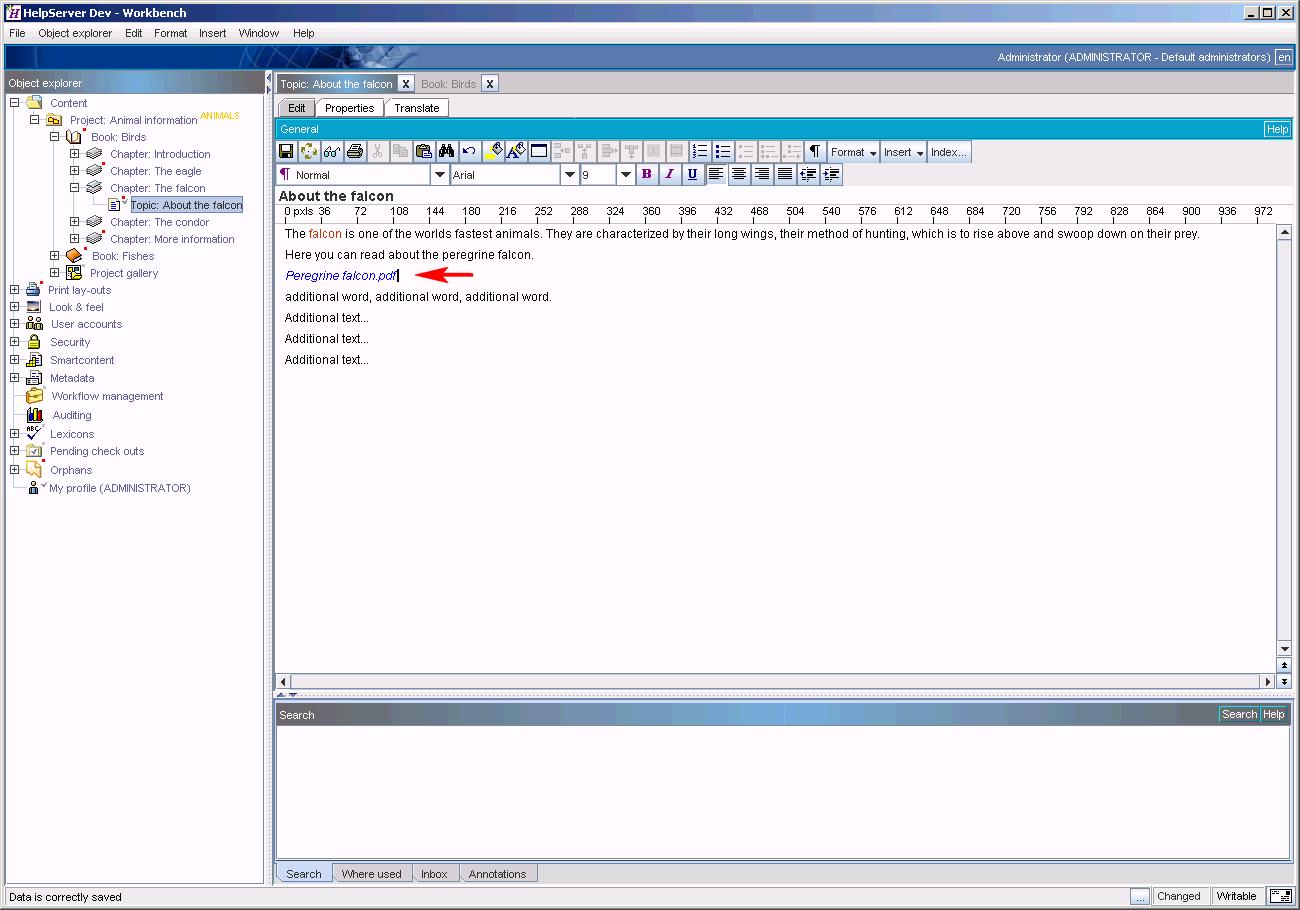 An application file in an embedded block put in a separate paragraph