A menu bar in HelpServer is represented by a folder. The lines in the folder and its dependants are used to construct the menu bar and its submenus. The topics in the folder structure are the content objects that you can select or invoke by means of a click on the menu item.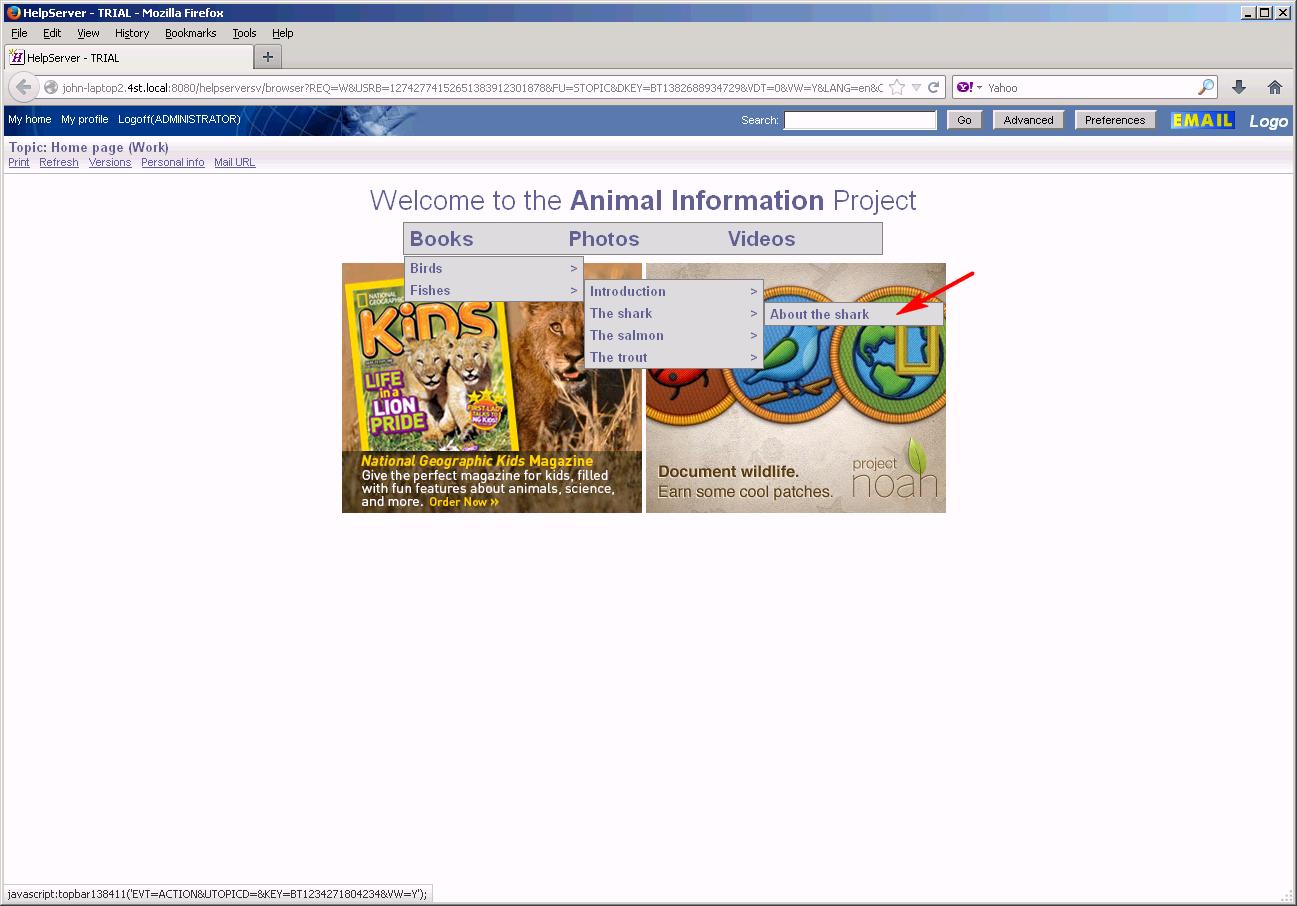 Invoking a topic from a menu
Topics can occur in both the menu bar and the submenus and you can invoke these topics according to the following methods.
| | |
| --- | --- |
| | You cannot directly invoke a folder from a menu bar or its submenus. |