Once the metadata is defined and indicated in the object's class, the authors can start using it. Try adding a new plant topic as described in the following steps.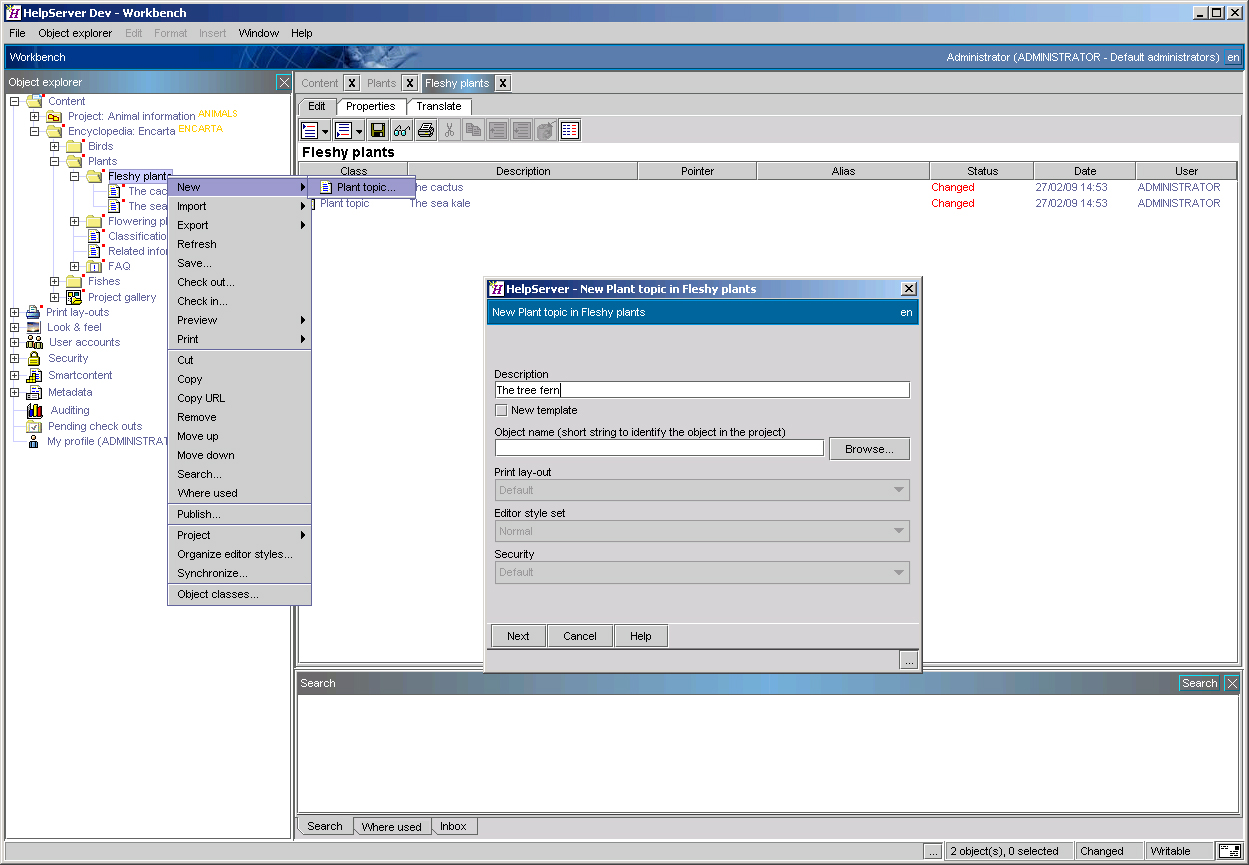 Adding a topic with metadata
Step 1
Popup the menu on one of the 'Plants' folder and select 'New>Pant topic'. The 'New' window is now equipped with a 'Next' button. Click on it and you see the available metafields: 'Plant division' and 'Project'.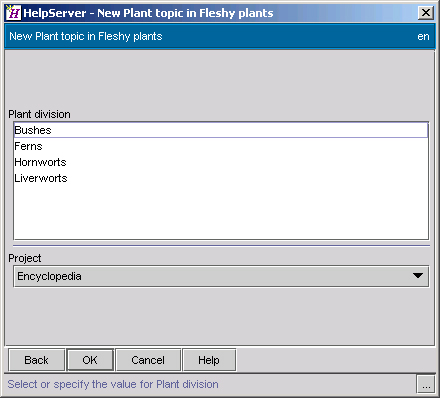 Selecting the metafield values
Step 2
The value for 'Project' is already selected. For 'Plant division', however, no value has yet been selected. If you click on 'OK' without selecting a value for this field, you will be prompted to do so because that field has been marked as a required field.
The security mechanism applied to a metafield determines whether a user is allowed to see that metafield or not.