The manual check in operation can be performed on any object that was checked out manually or automatically. Only you (the owner of a check out) can check in the objects you have checked out before. A check in always saves your work and the process will never include objects that are checked out by others The next example demonstrates how to manually check in the 'Book: Birds' folder.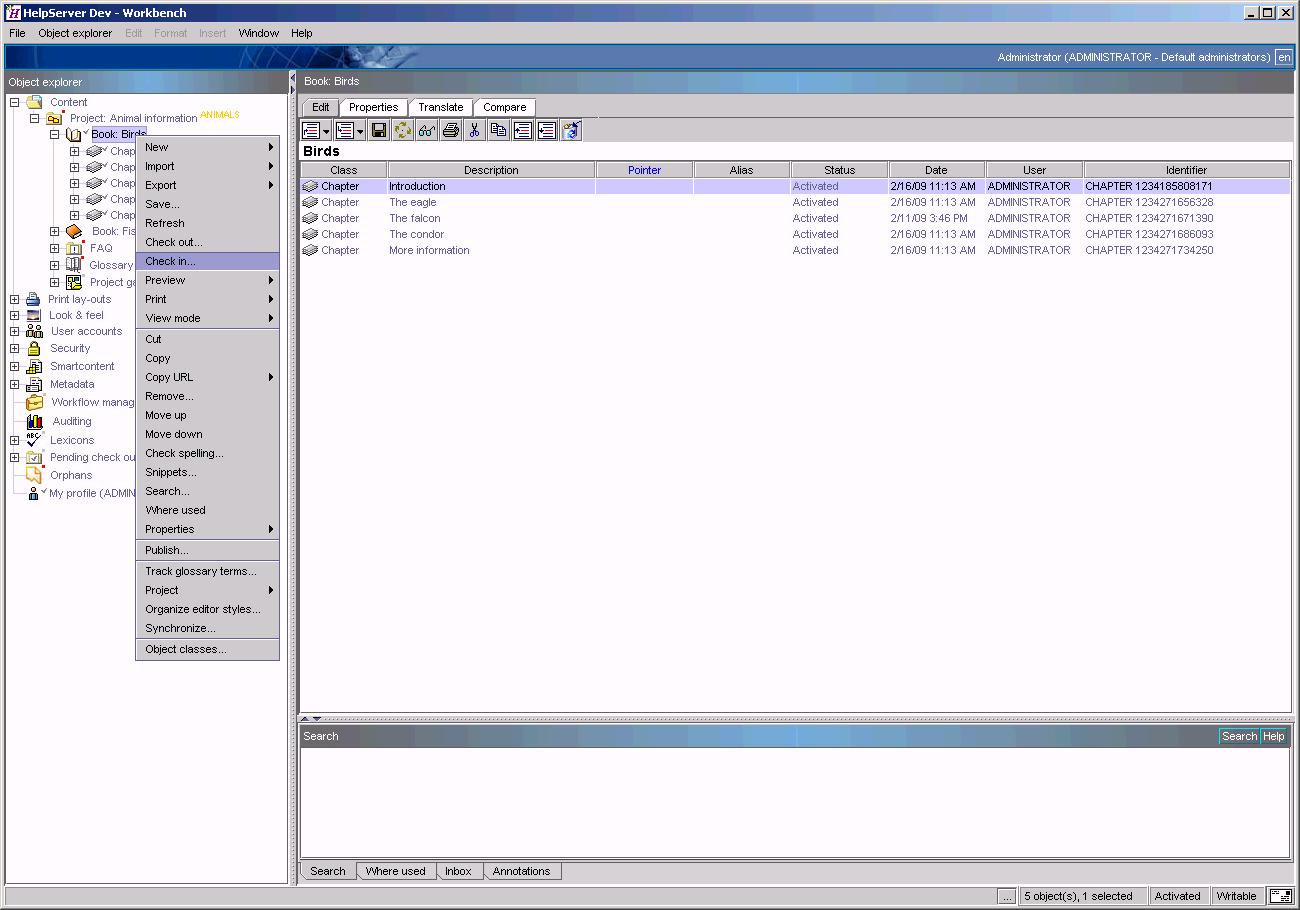 Checking in a folder
Popup the folder's menu and select 'Check in'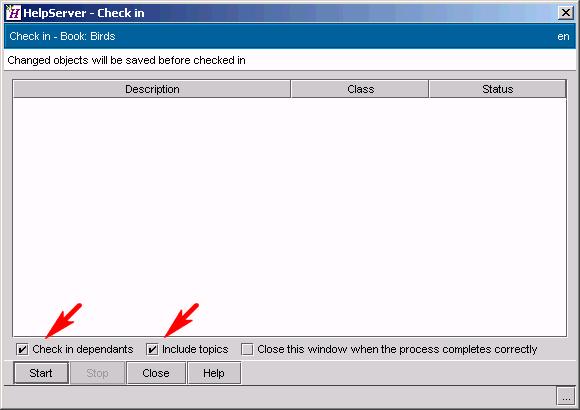 Starting the manual check in
As with the check out you can include or exclude the dependants and the topics. Click 'Start' to engage the check in process. If the dependants are included, the folder is scanned and all its objects are listed on the window.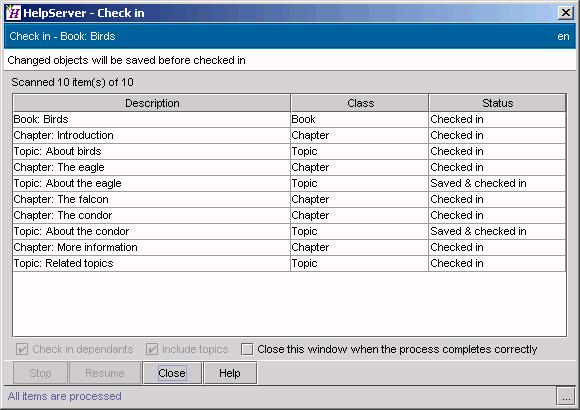 A folder checked in
Then these are checked in one by one and the dark grey check mark in front of the tree nodes will disappear.