Notification and the ability to receive inbox messages are always related to a notification source that is allocated to a collection of related content objects, usually a project. For example if for a project (or a folder) named 'Encyclopedia: Encarta' the notification is enabled, than the notification source name is 'Encyclopedia: Encarta'. By default all the dependants will belong to the same notification source.
In this example we continue using the Workbench for 'Author' who is currently subscribed for the publish event of 'Encyclopedia: Encarta'. Popup the menu of the dependent 'Birds' folder and select 'Notify me'.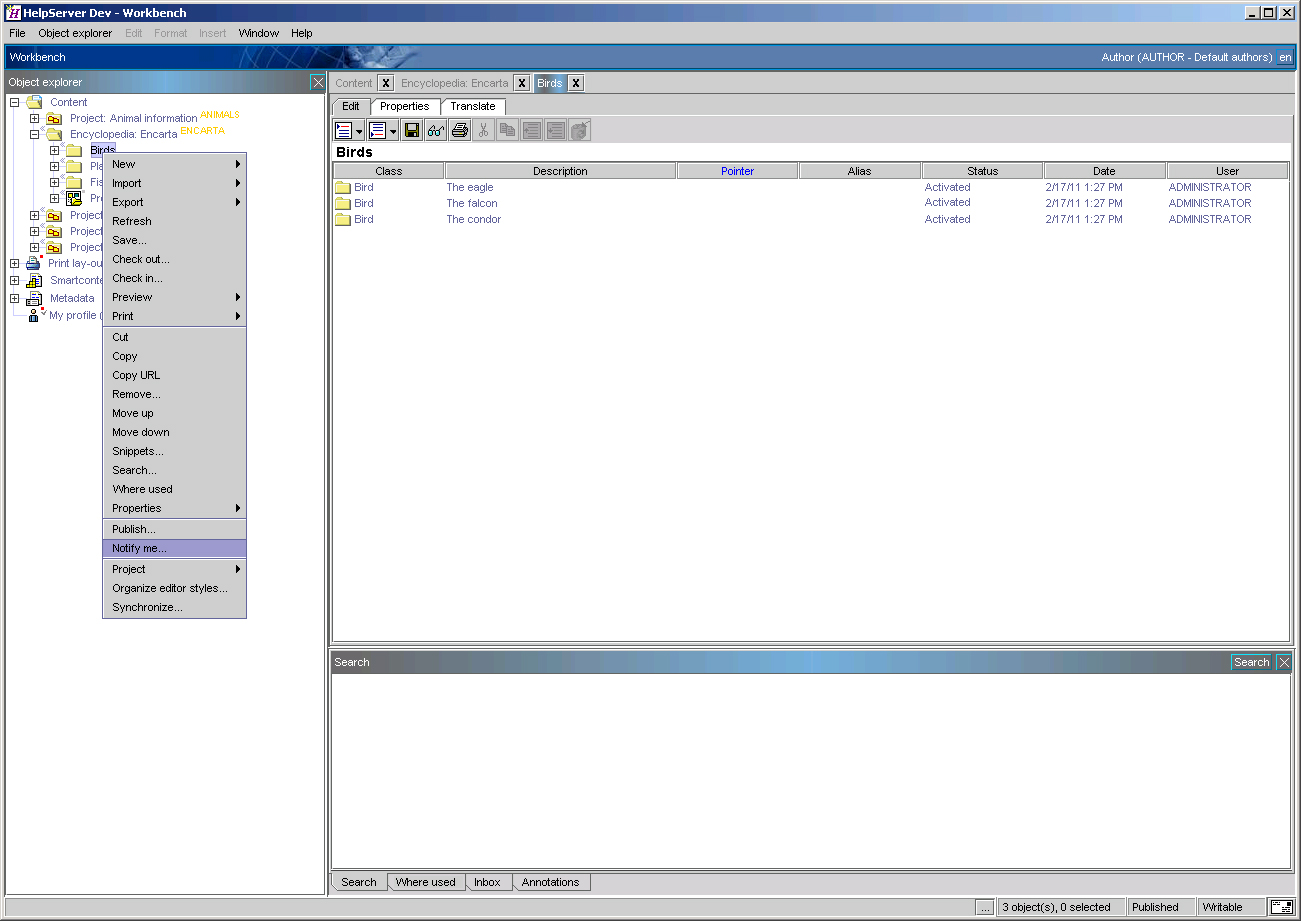 Notification enabled for one single notification source
The 'Notify me' page lists the notification source: 'Encyclopedia: Encarta' with the publish event selected.
The notification events
This means that people who are subscribed for this notification source will receive messages about the publish events on every object in the 'Encyclopedia: Encarta'. But assume that people are only interested in a specific part of this project, for example the 'Birds' subfolder and they do not want to be bothered by events that occurred on the other parts. Or suppose that there is a mixture of notification interests: some people want to receive all messages, while others want to receive messages related to specific parts.
This is where the usage of multiple notification sources comes in. The multiple-notification source behavior can be specified in the class or in can be specified manually in the properties of a folder.