The following explains the meaning of the small images that can appear in the neighborhood of the tree objects in the Workbench.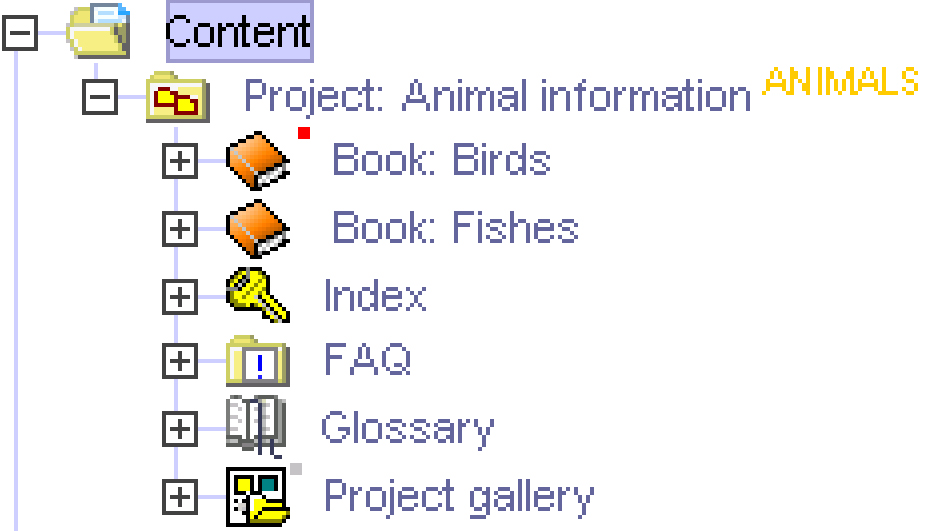 Work version
The red rectangle indicates that the author is working on the object. Users who browse the content over the Internet cannot see this work in progress. As soon as the author has finished his work it needs to be published for the user community.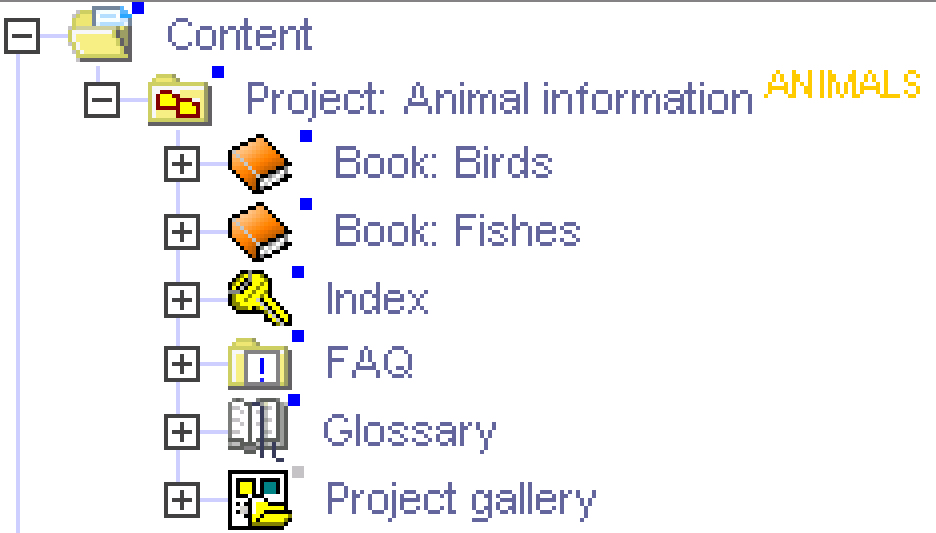 Active version (indicator is shown)
A dark blue rectangle indicates that all work is finished and published. What the authors see in their Workbench is what the users see in their web browser. However, when all work is done, then perhaps all those blue rectangles could be distracting. So, by default the Active version indicator is invisible. But you can change this in your Workbench profile.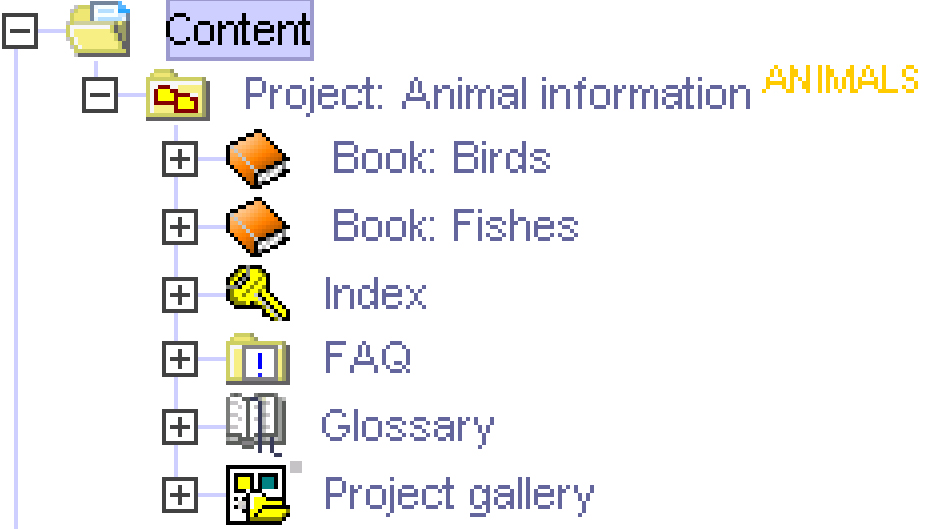 Active version (indicator is hidden)
Here, the Active version indicator is not shown. So, the moment you change something, the red rectangle will appear. The moment you publish, the red rectangle will disappear. We think having the Active version indicator invisible is less distracting. But this can be changed in your Workbench profile.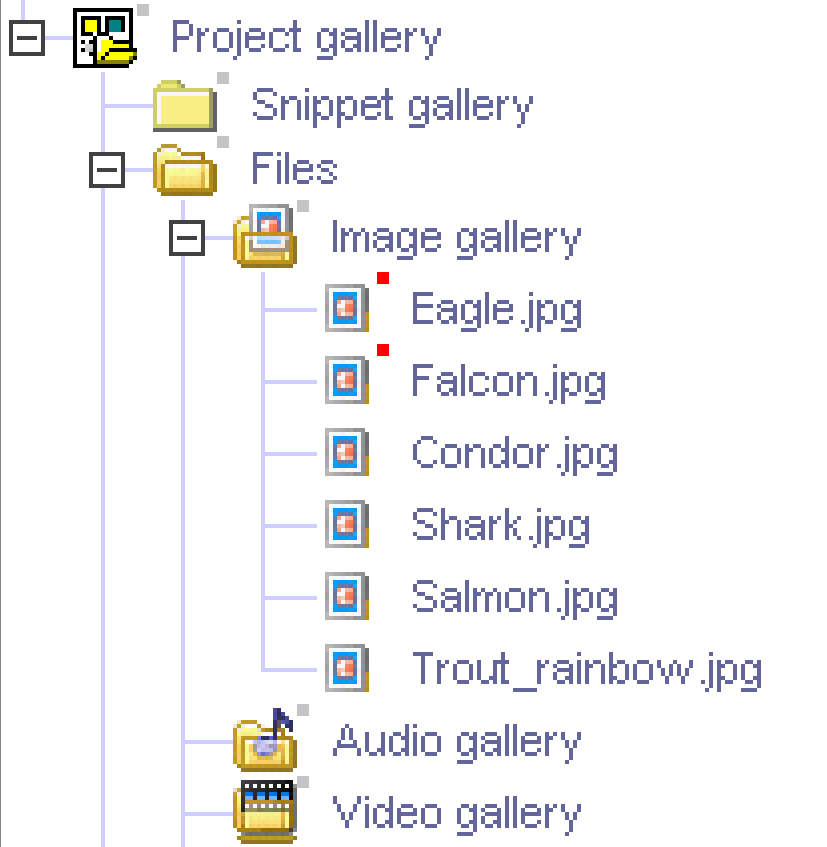 Version is not applicable
For some objects in the Workbench the work version - active version policy is not applicable. This is indicated by a light gray rectangle. This applies to for example, the project gallery and its subfolders. Note however, that this does not apply to the files in the gallery (eagle.jpg, falcon.jpg, etc..).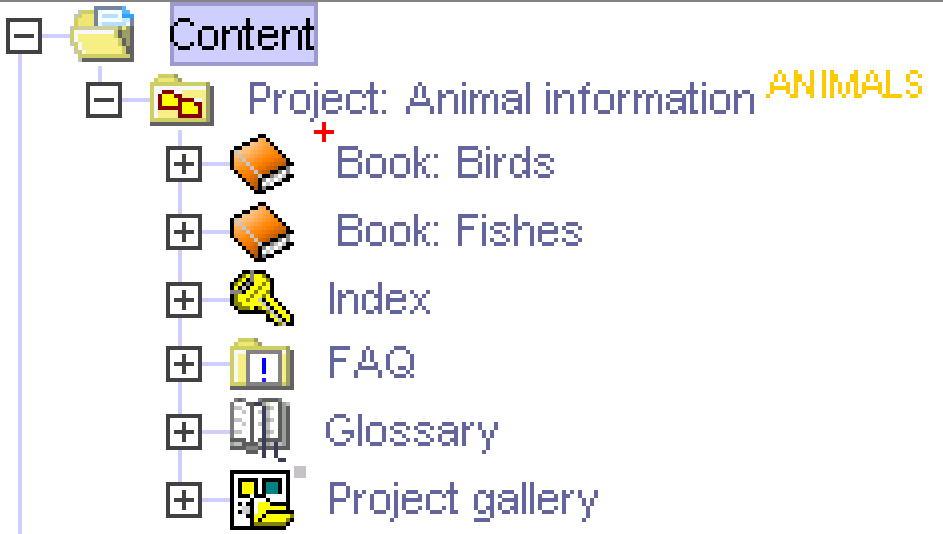 Multiple versions are available
If the versioning mechanism is enabled, then the author can fix his published work into a version with a specific name. The moment one or more such named versions are available, a red plus sign will appear.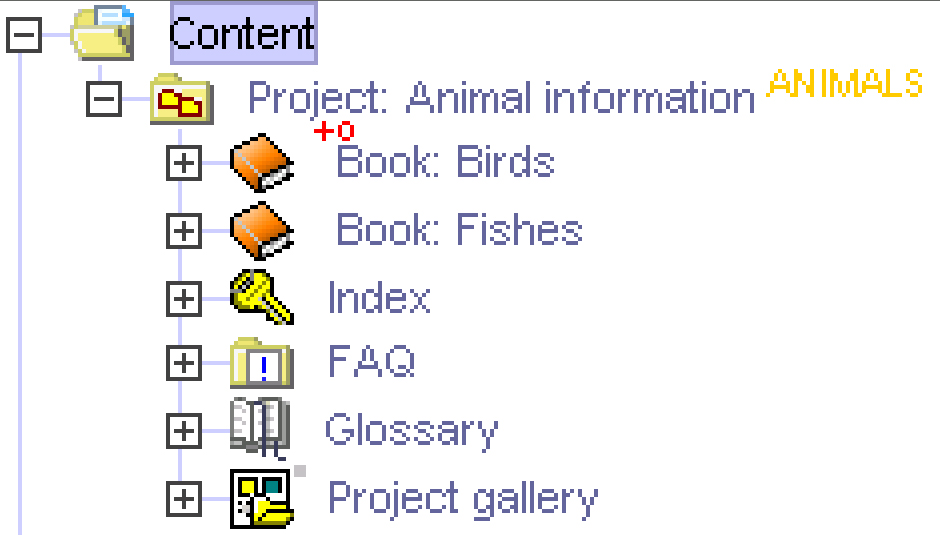 New version is required
If a new version is created and afterwards the object is changed and republished an 'O' sign will appear indicating that the latest published work should be fixed into a new named version.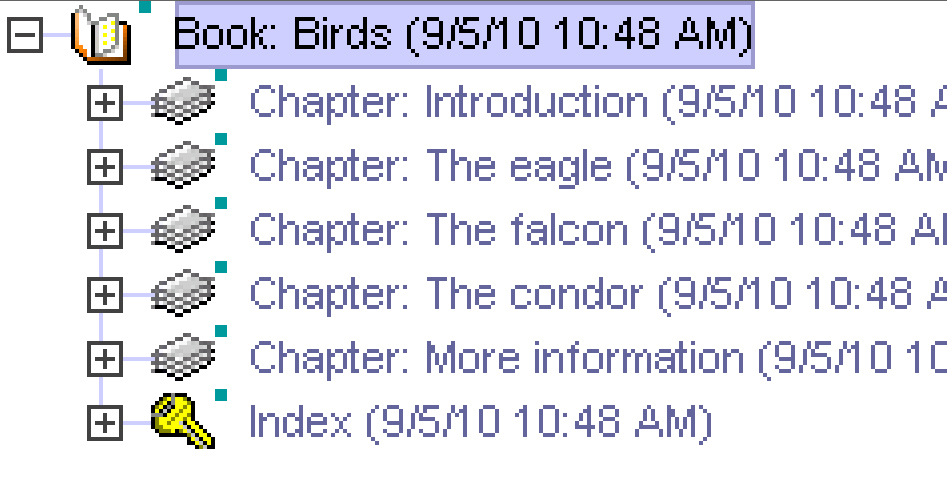 Inactive version
Versions can be browsed in a Workbench-like window. The last published version is the active one. Older version are inactive and this is indicated by a dark gray/blue rectangle.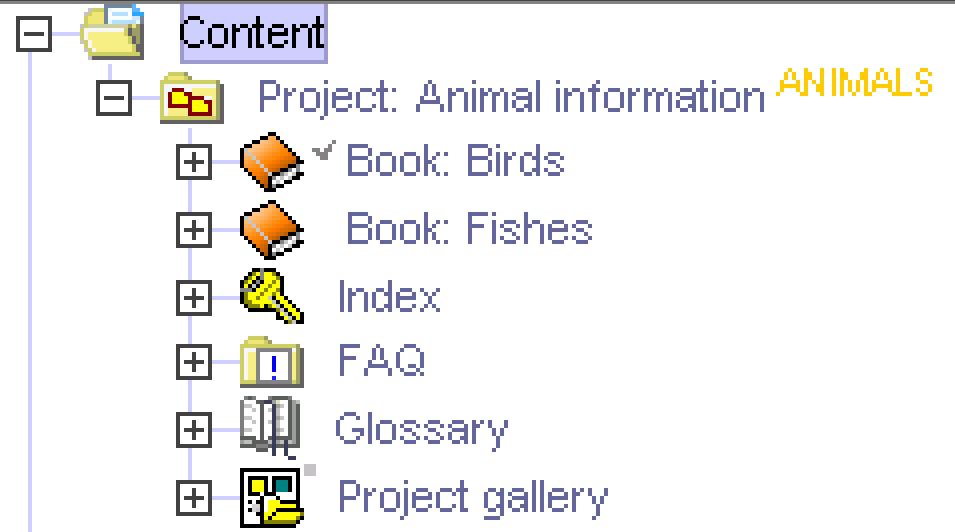 Checked out
HelpServer uses a check out/check in mechanism to synchronize the work of multiple authors. When an authors tries to change an object, it is checked out. That state is indicated by a dark blue checkmark. Other authors will receive the object in read only mode and they will see a red checkmark.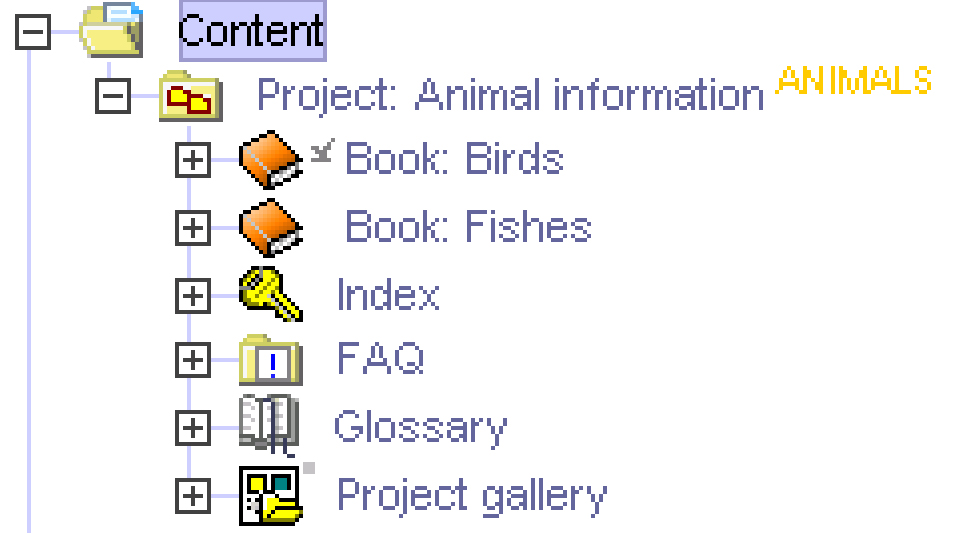 Persistent checked out
If you close your Workbench and you have changed objects, then all your work is saved and all objects are checked out automatically. This means that others on their turn can work on the objects you changed. If you want to prevent others from interfere with your work, you can check out these object persistently. This kind of check out is indicated by a dark blue checkmark en a small horizontal line.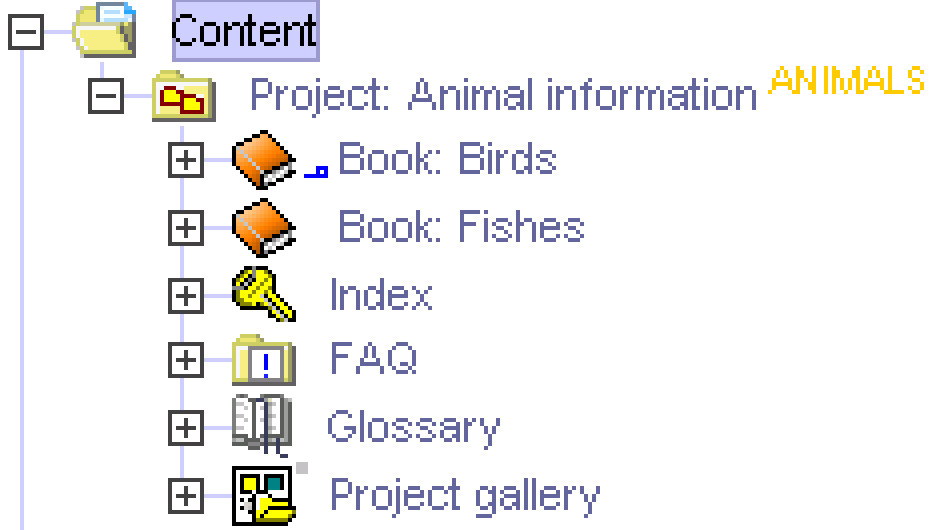 Feedback is enabled, not added
A small blue unfilled rectangle with a horizontal line indicates that people can add feedback to the object.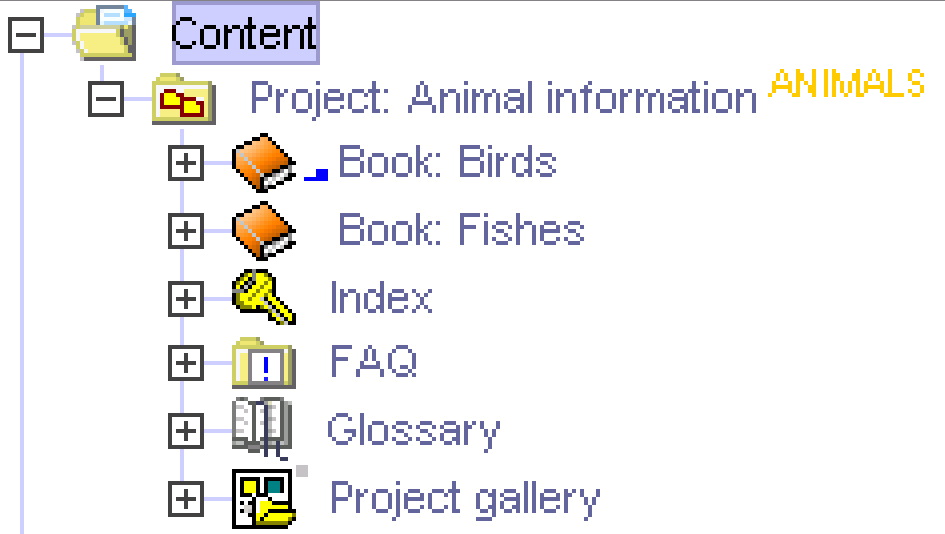 Feedback is added
A small blue filled rectangle with a horizontal line indicates that feedback is added to the object.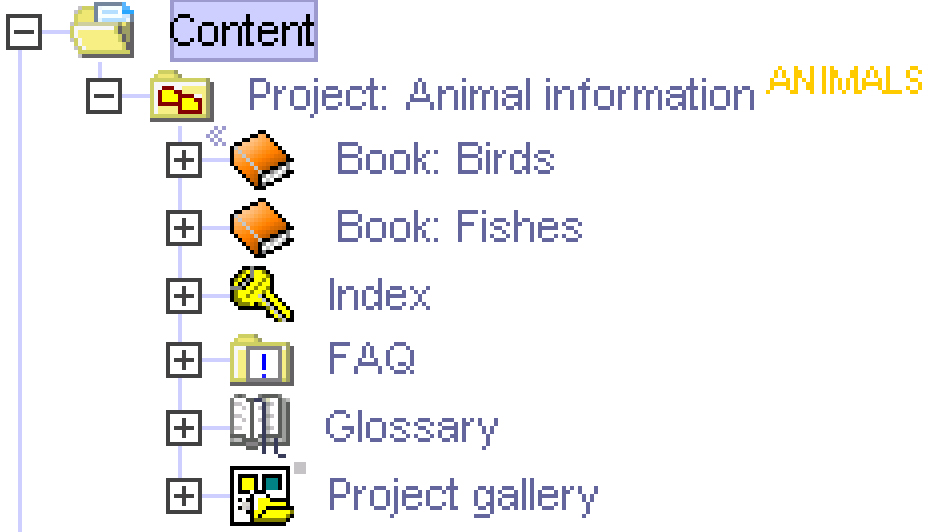 Notification is enabled
Two dark blue '<' signs tells you that people can receive notification messages for numerous kinds of events.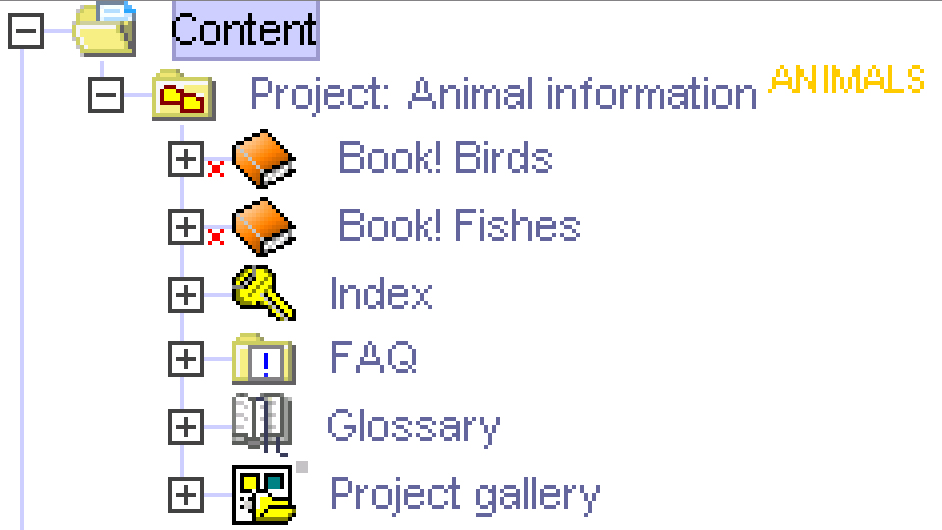 Erroneous class
A red 'X' sign indicates that object classes has been removed by the administrator without cleaning up the objects themselves.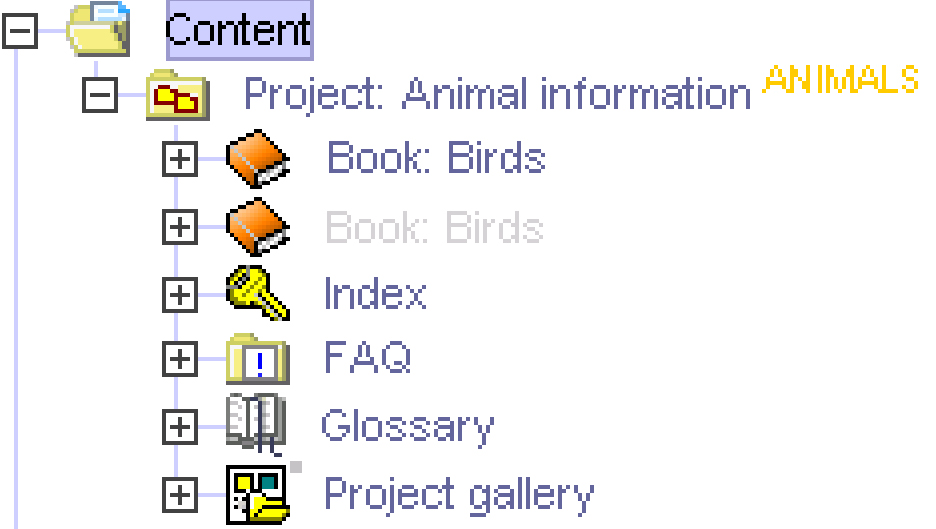 Disabled object
Disabled object references have a light gray font color. A disabled reference excludes the related object when printing, viewing, or exporting its containing folder.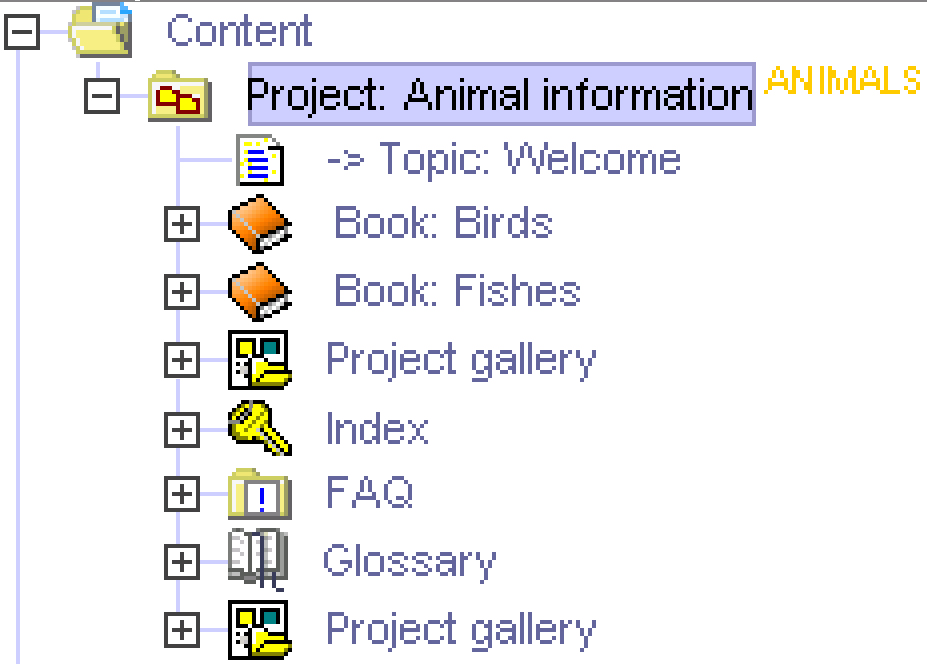 Auto selected object
An auto select topic is automatically pre selected the moment its containing folder is viewed in the web browser. Usually it is some introduction that for examples welcomes people when entering the project or a folder.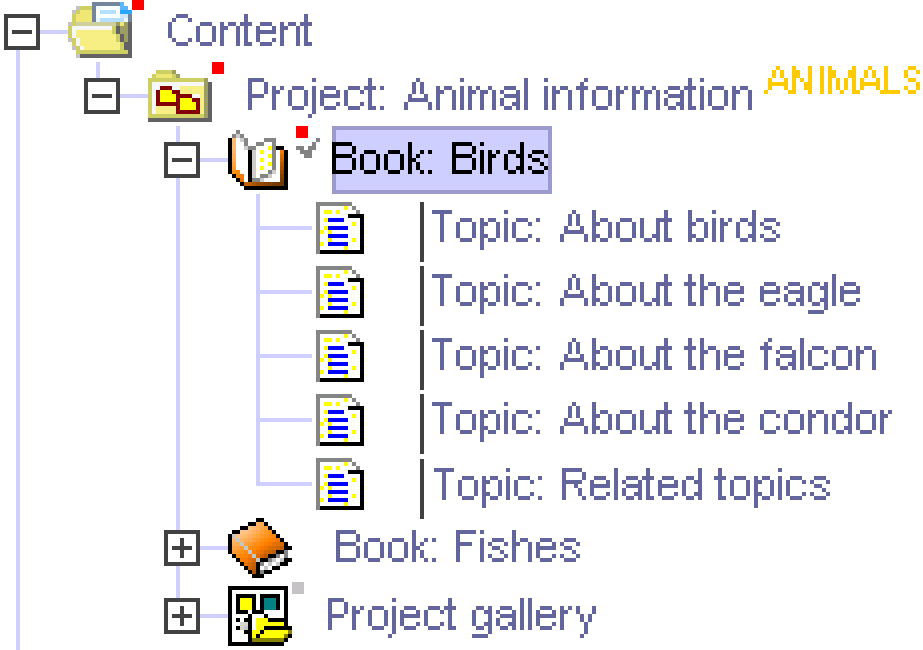 Grouped topics
Grouped topics appear as one chunk in a folder when viewing or printing. It is usually applied to short topics related to each other. The viewer can read through the entire chunk without having to select the topics one by one.