You can use the Workbench search function to locate the object with a specific pointerpath. Pointers are always related to a specific alias. You have to start the search function on the folder with the correct alias assigned to. Here in this example that would be the 'Birds' book of the 'Animals' project. So, popup the menu of that book and select the 'Search' menu item. This will open the 'Search' window.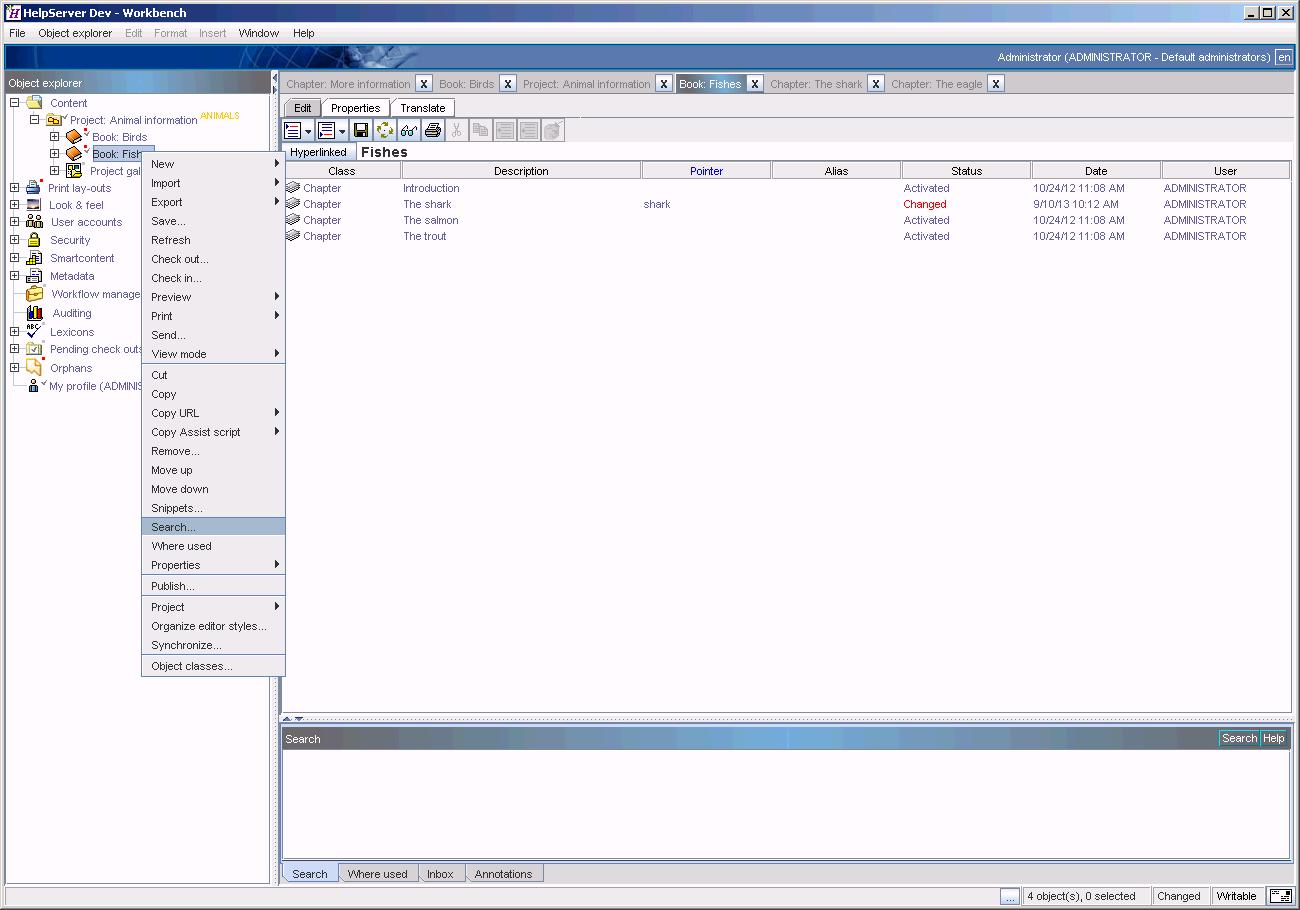 Opening the 'Search' window
Searching for a pointerpath
Click on the 'Other' tab and select the 'Object with pointerpath' option and enter the exact pointerpath.if you enter an asterisk you can collect all objects with a pointer. Click 'Start'. A pointerpath consisting of multiple names constitutes multiple levels. The first name in the path has to be found in the starting folder. If it is found and the name is associated to a dependant folder, then the search continues scanning the dependent folder for the second name in the path, etc... The result will be shown at the bottom of the Workbench pane.
An object with a specific pointerpath found
Double click on the found item in the list to locate the object in the tree. Or you can also popup the menu of the found item and select 'Go to'.