If you have setup a new project that is based on new classes then you can indicate in the class which print lay-out to use. In setting up structured authoring you have learned how to setup a class structure for the 'Encyclopedia' project. Next steps demonstrate how to automatically use a new print lay-out (also called 'Encyclopedia') in this project.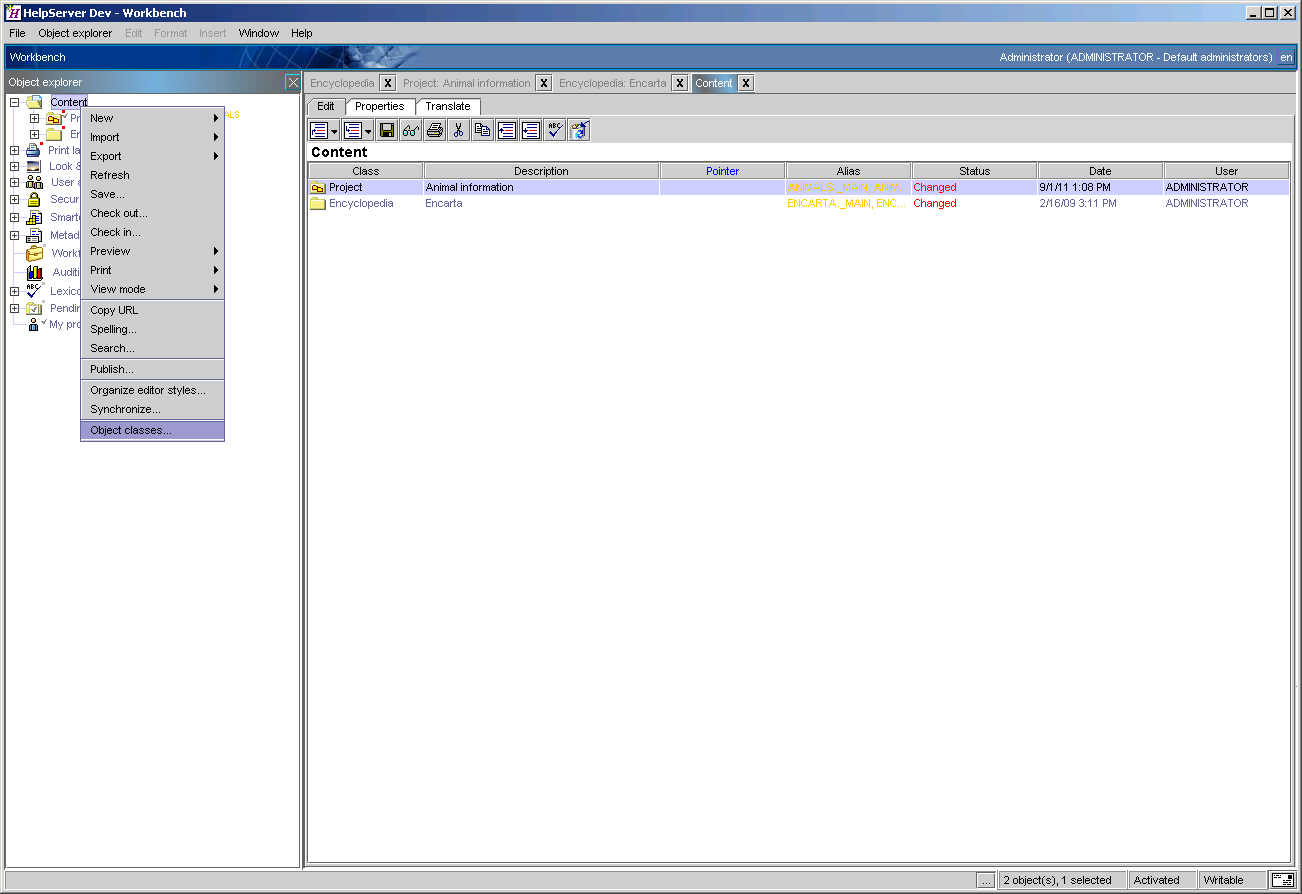 Opening the Object classes window
Popup the menu of the 'Content' folder in the tree and select 'Object classes'.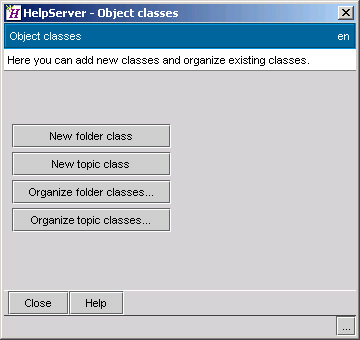 The Object classes window
Click 'Organize folder classes'.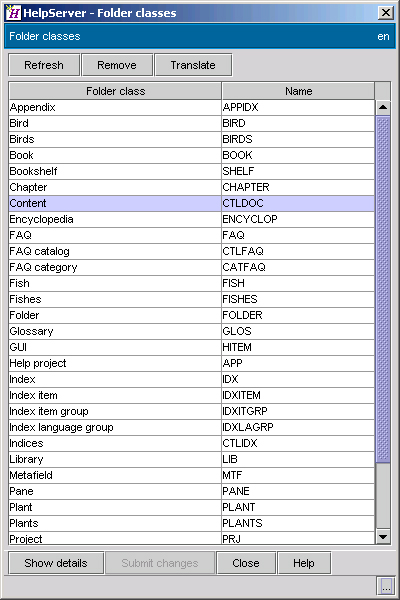 The Folder classes window
Make sure the item 'Content' is selected and click on 'Show details'.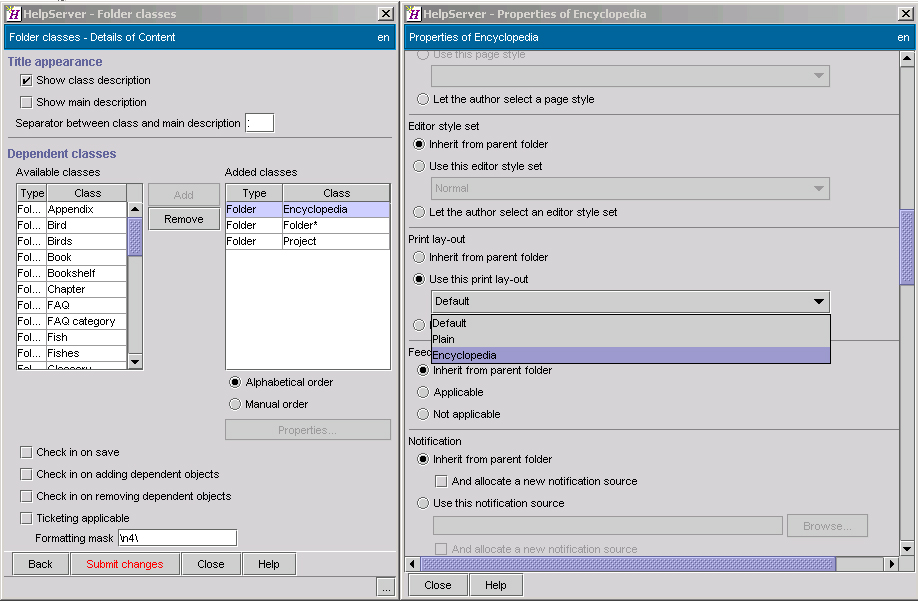 Setting the print lay-out in the class properties
On the left window select the 'Encyclopedia' item in the 'Available classes' list. On the 'Properties' window on the right scroll down a bit until you see the 'Print lay-out' section. Select the 'Use this print-layout' option and select the required print lay-out in the dropdown list. Click 'Submit changes' on the left window to activate the settings.
If you now would add a new encyclopedia under the 'Content' folder the chosen print-layout object will automatically be set in the new object.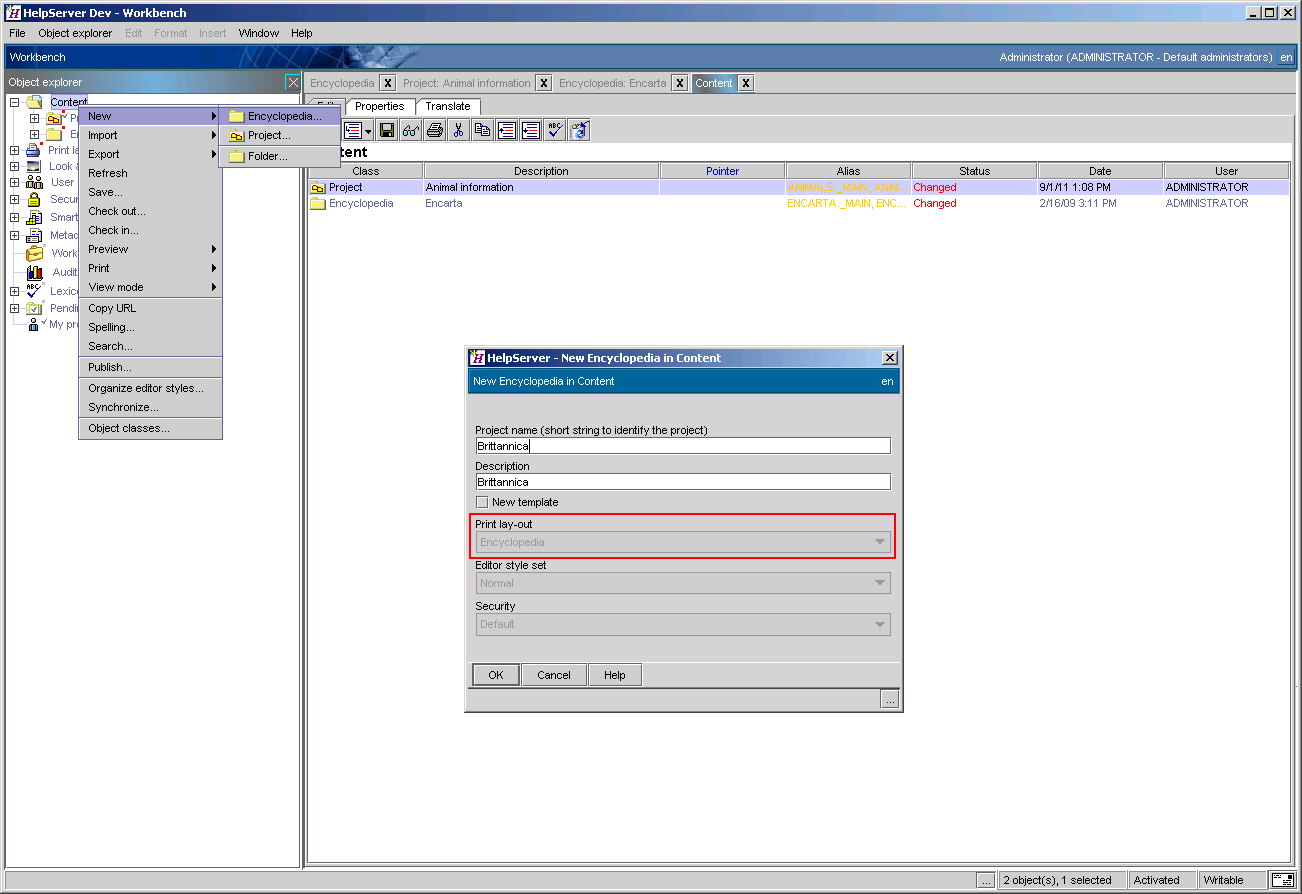 New object with the new print lay-out
And all new objects added to the project folder will automatically inherit this print lay-out.