The HelpServer content objects are accessible over the Internet by means of their URL. The URL contains HelpServer's location and the alias of the requested content object. An alias is always composed of the project name and an object name. The object name should be unique within a project.
In chapter 'Getting started', section 'Accessing content in real time over the Internet' is explained how to assign aliases to content objects.
The aliases are registered in the project gallery. Creating aliases should be done with care since the alias register is a resource that is shared by multiple authors working on the same project. So, in large projects someone should supervise and maintain the aliases. And this is where the head administrator comes in.
Expand the gallery folder and select 'Object names' in the tree.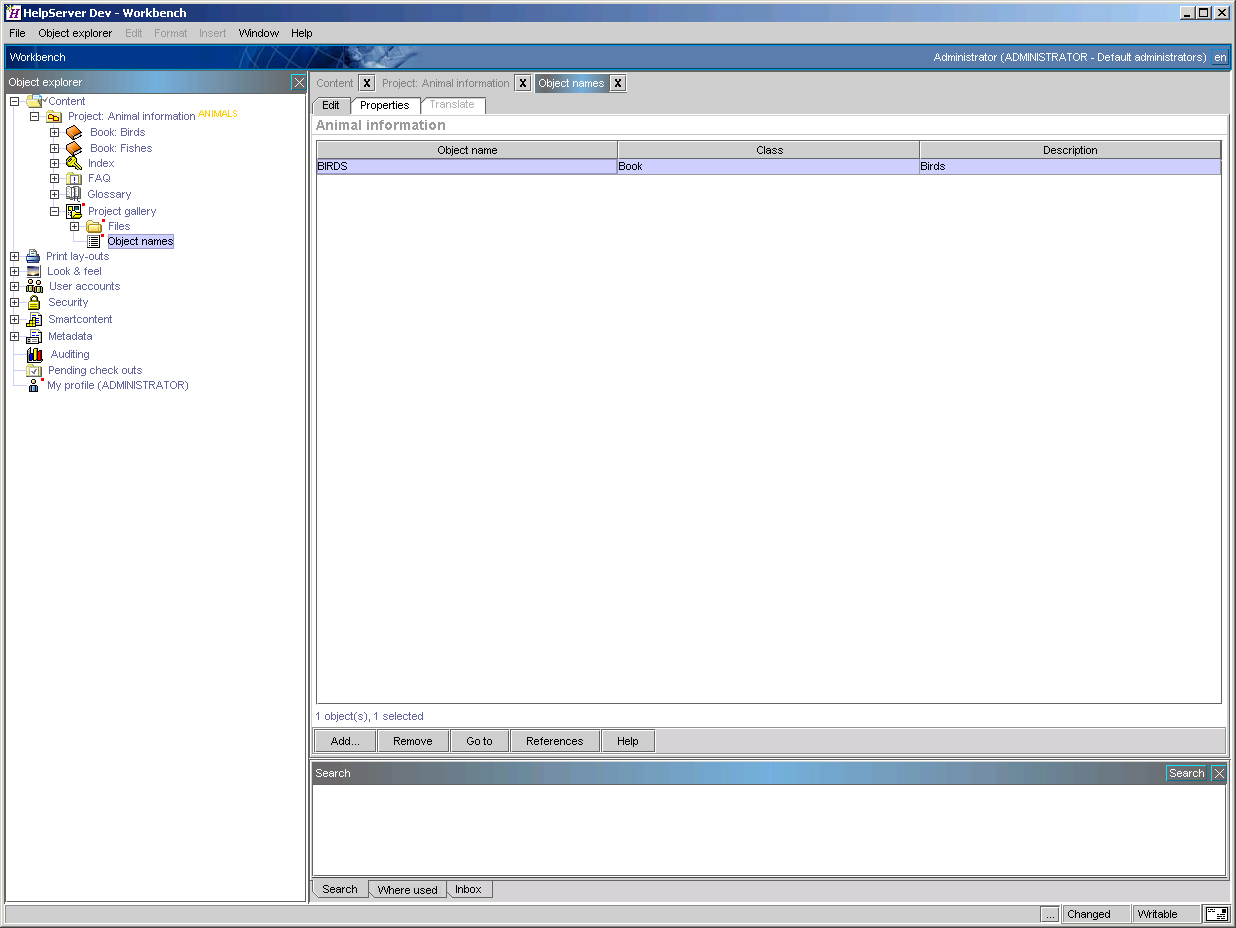 The object names in the project gallery
On the pane on the right there is on overview of all the object names and class and description of corresponding content object.