If you are working on a project then all files you add to the project are kept in the project gallery. Authors can open the gallery and browse through all these files. They can select and reuse the same file in other topics. This enhances the reusability and prevents duplication of content. If a file has changed on the file system behind HelpServer's back, it can be reloaded in the gallery and then the changes to the file are immediately active in all topics that include this file.
Should translation be an objective then using files from the gallery is a major advantage because a file object in the gallery holds all translated counterparts of a file instance. Translating files is explained in using files in a multi lingual environment.
Files in the gallery are organized per category which is related to the MIME type.The different categories are:
| | | |
| --- | --- | --- |
| • | Text files, which contain plain text that can be edited by simple applications that are usually pre-installed on your desktop computer such as NotePad and WordPad. | |
| | | |
| --- | --- | --- |
| • | Application files, which are for example Microsoft office files, PDF files, basically any file that requires some browser plug-in or add-in. | |
| | | |
| --- | --- | --- |
| • | Unknown, referring to files of which the type (i.e. the file extension) is not yet defined in HelpServer. | |
The next example demonstrates how to use an image from the project gallery (we assume the image is already loaded). You use the same method to use other kinds of files from the project gallery.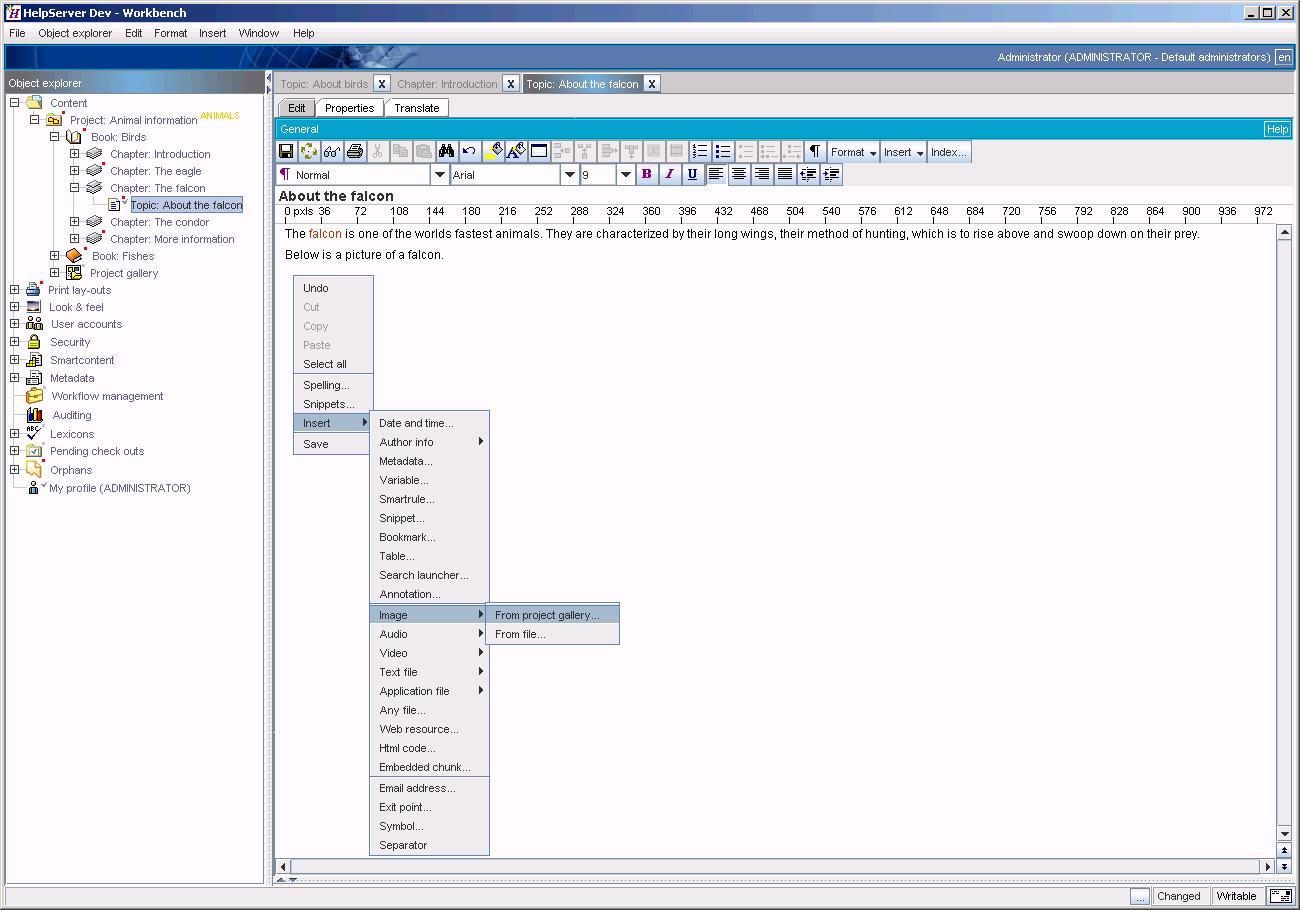 Using an image from the project gallery
Select the 'About the falcon' topic. Then on the right pane popup the menu on the place you want to insert the image. Select 'Image > From project gallery'. This will open de 'Project gallery' window.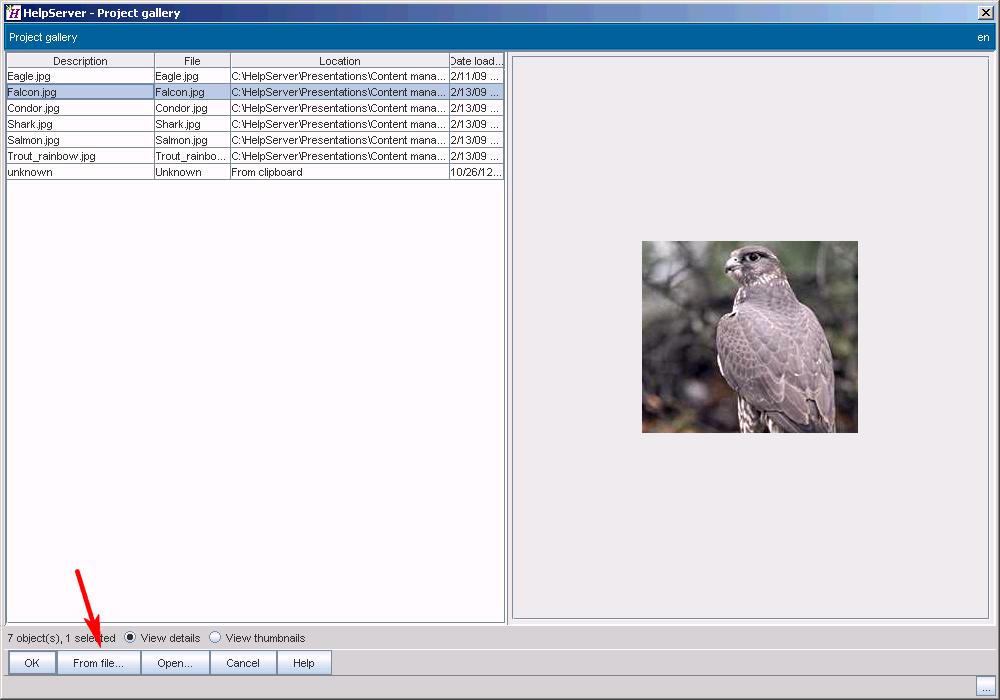 Selecting a file in the project gallery
Find the file in the list, select it and click 'OK'. The window will be closed, a new window will open to allow you to set the properties and a link to the file is inserted in the topic body.
If the file cannot be found in the gallery, then you can still decide to insert the file from your file system by clicking on the 'From file' button.