A HelpServer project is a folder that is automatically equipped with a project gallery the moment you add it in the Workbench tree. On its turn, the project gallery is a folder that holds 'stuff' that is inserted in the project content. The most obvious 'stuff' to be found in the project gallery is the inserted files. But also aliases assigned to objects in the project and snippets are registered and maintained in the gallery.
The next image shows the 'Animal information' project folder and its gallery.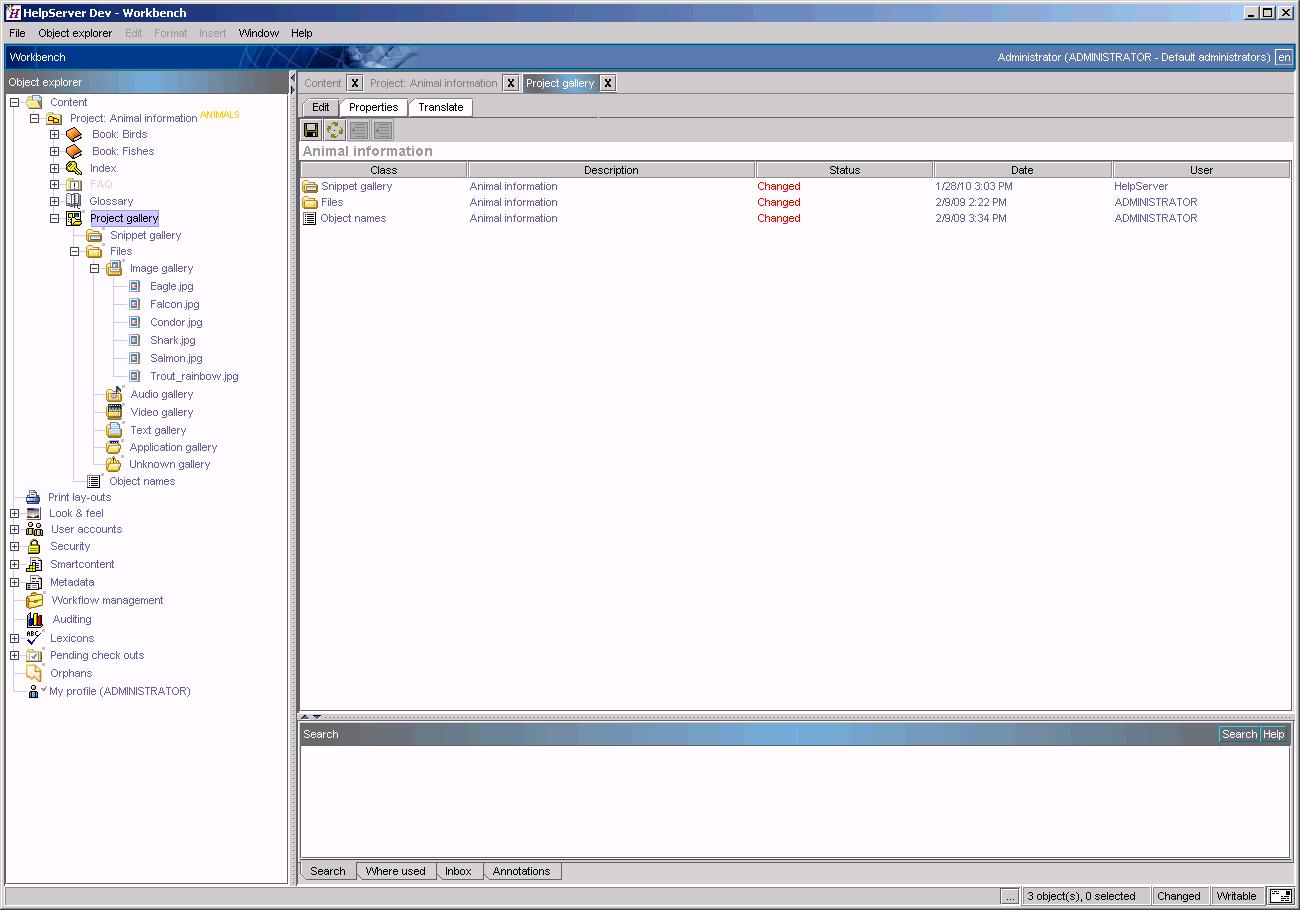 A project and the project gallery
The idea behind a project gallery is to provide a shared resource to all authors who are involved with the project. Shared resources should be handled and maintained with care. Therefore we advise you to assign someone (the project leader or the administrator) to maintain and organize the gallery. If required, access permissions can be applied to protect specific parts of the project gallery. Further more the file objects can be secured so that the other authors access the gallery in a controlled way. Security options can also force authors to only use files from the gallery.
The gallery can be pre-loaded with all kinds of files. This is explained in loading files in the project gallery