With the search function you can also replace strings in object descriptions and in the body of the topics. You perform perform this operation step by step or in one run over the entire project or in specific parts. In the next example we replace all the occurrences of 'animal' by 'bird' in the 'Birds' book.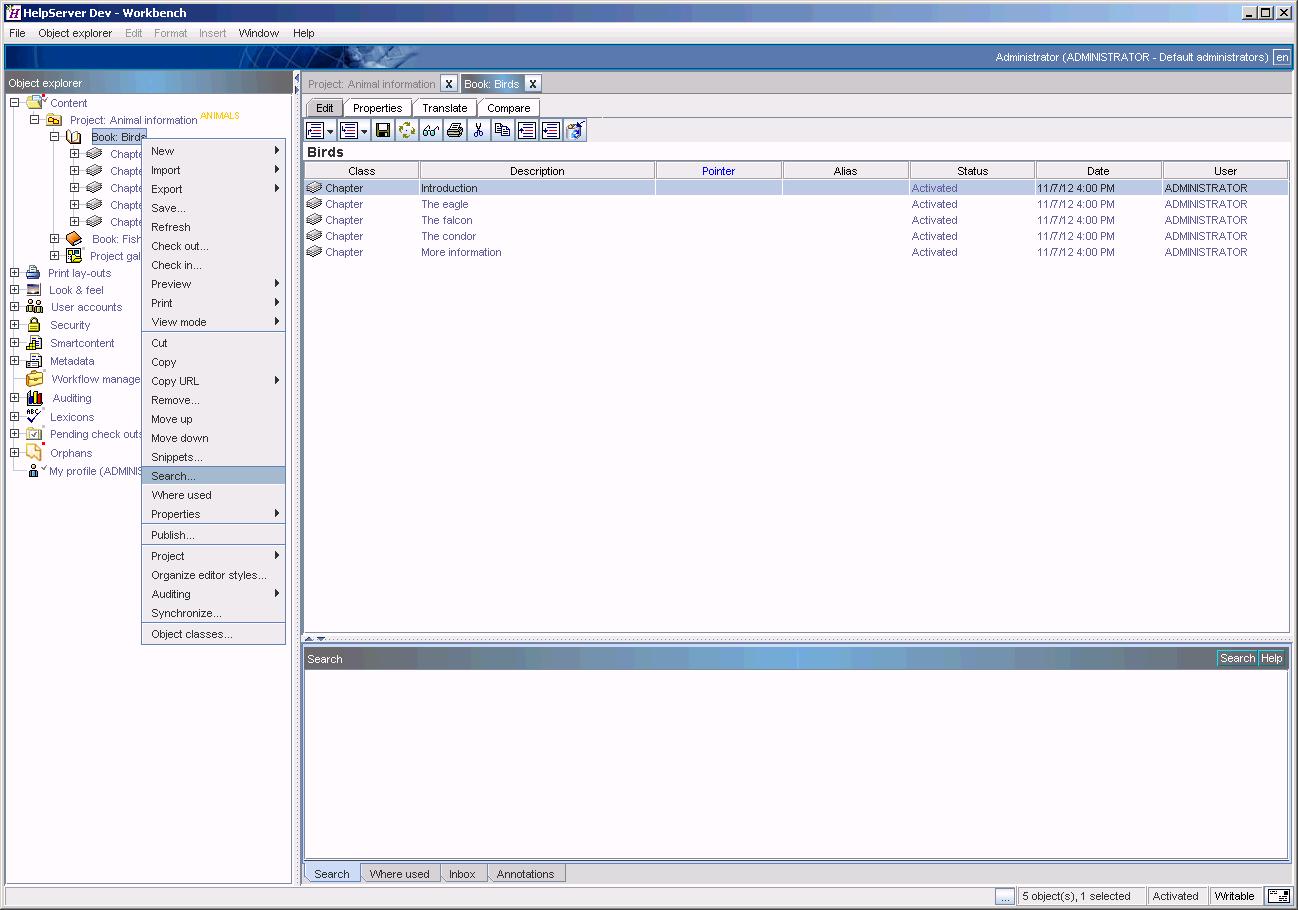 Opening the search
Popup the menu of the folder in which you want to perform the operation and select 'Search'.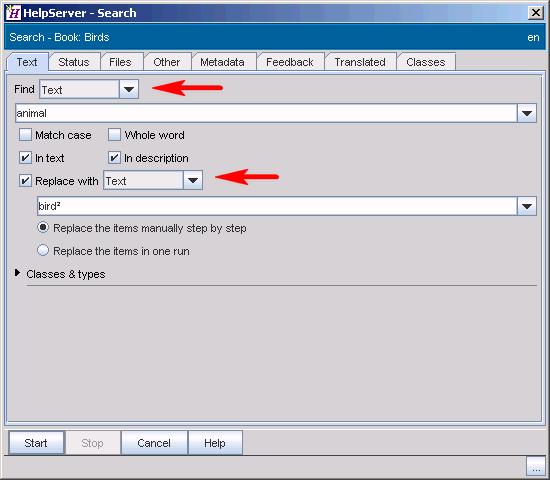 Options to search and replace text
Select the 'Text' tab on the 'Search' window and make sure the 'Find Text' option is selected in the drop down list on top of the window. Enter the search string in the entry field beneath the drop down.
Next, select the 'Replace with' option. This reveals additional search options. Select the 'Replace with Text' option in the drop down and enter the replace string in the entry field beneath it. To perform the search/replace step by step you should select the 'Replace the items manually step by step' option. Click 'Start' to initiate the process.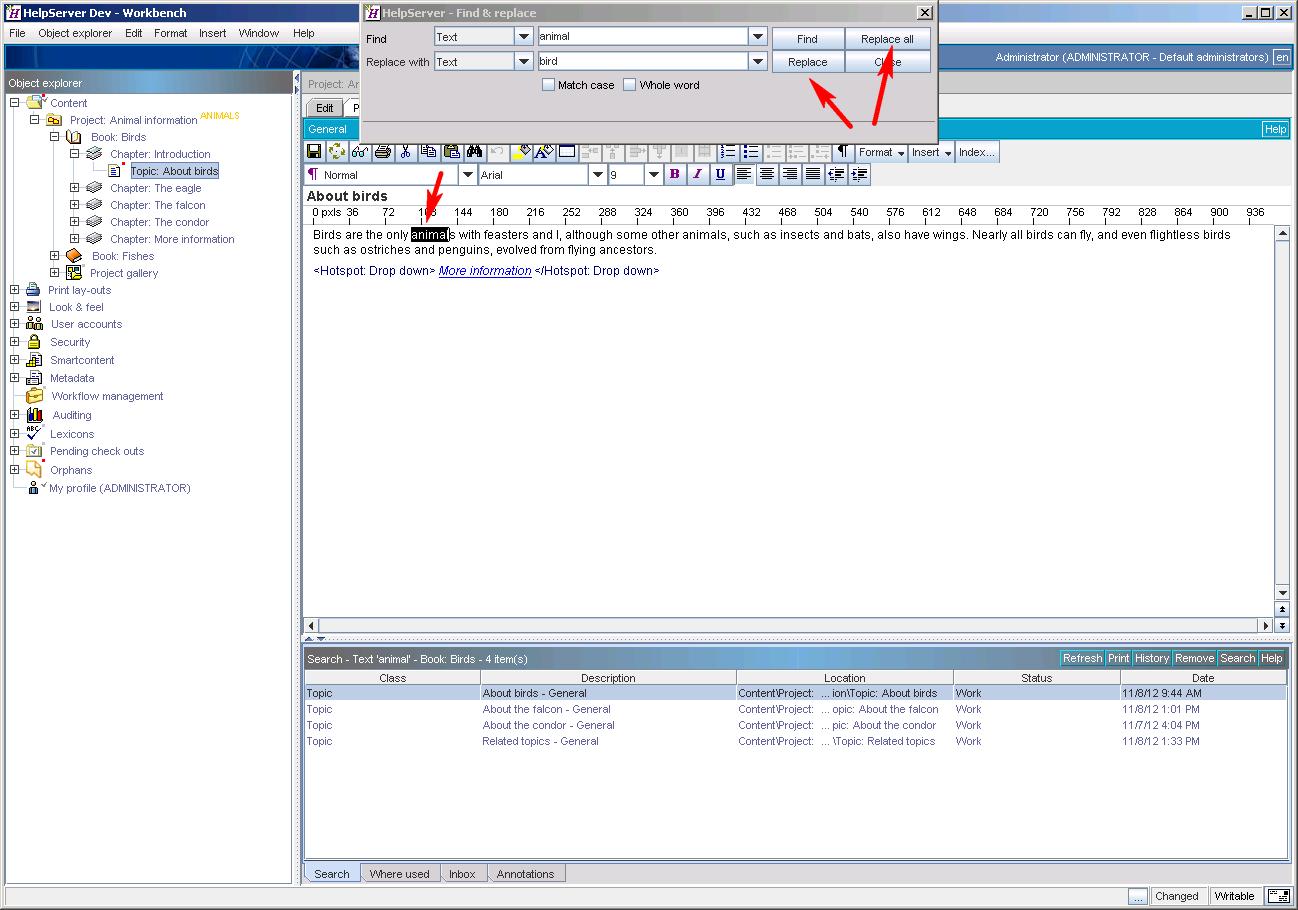 Replacing step by step
If the search is finished you can explore the result at the bottom of the Workbench pane. If you double click on a topic item the object will be opened in the editor pane and the 'Find & Replace' window opens. Here you can choose to replace all or some of the strings in the topic body by clicking on the 'Replace' or 'Replace all' button.
Replacing a string in the mass
If you want to replace a string in the mass you select the 'Replace the items in one run' option. The search process then scans the entire folder, checks out the objects that contain the find string and replaces it by the replace string.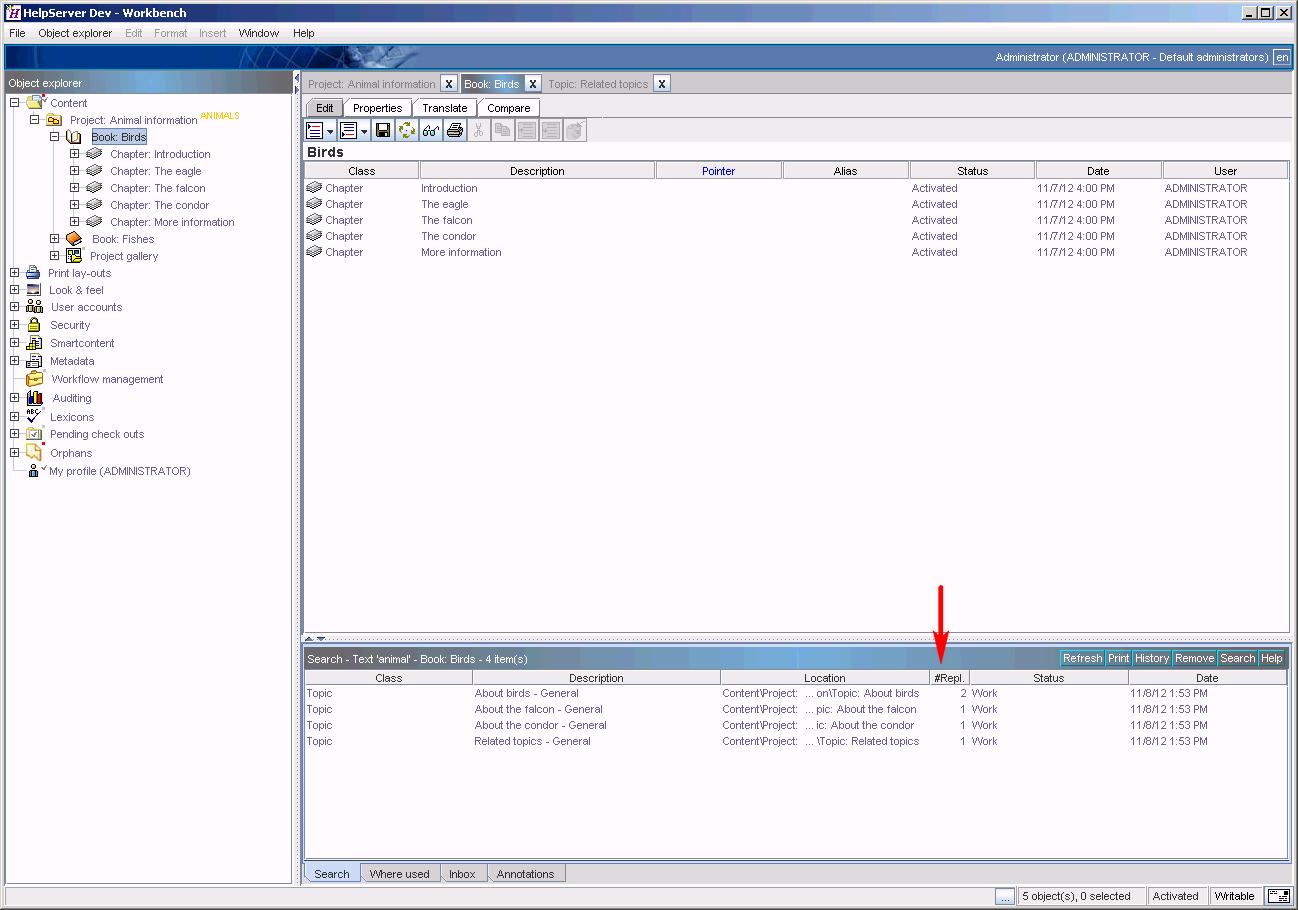 Replacing in the mass
The search result on the bottom of the Workbench shows the number of replacements per object in an additional column '#Repl.'